Super Mario Happy Meal Toys Have Just Arrived at McDonald's Canada (July 2019)
By
Thomas Kenzaki
July 23, 2019
McDonald's Canada has just released a new set of Happy Meal toys that's as hot as the summer weather is outside. You can now collect Super Mario themed Happy Meal toys at McDonald's Canada locations nationwide.
This marks the 3rd year in a row that we've seen Super Mario Happy Meal toys at McDonald's with the previous sets being released in October 2017 and June 2018. Throw in Pokémon and McDonald's Canada has definitely increased their partnership with Nintendo in the past few years.
There are 10 toys in total to collect this month and you can get fan favourite characters like Mario, Luigi, Yoshi, Princess Peach and more.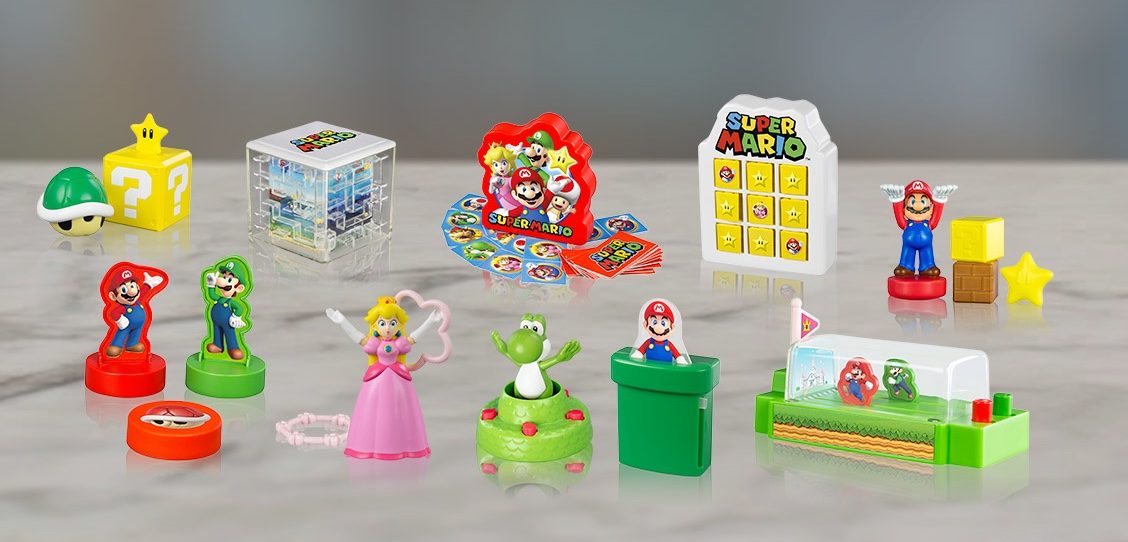 One toy is included with each Happy Meal and most restaurant locations will let you buy them separately should you not want the actual Happy Meal. The typical run of each toy set is about one month, so make sure you head out early if you want to collect them all.
What do you think of the new set of Happy Meal Toys? Let us know in the comments below.