Boxing Day
Boxing Day 2017 Predictions: What to Expect and What to Buy in Canada
By
Simon Hung
December 13, 2017
Boxing Day serves two major purposes in Canada -- it's a time to relax and unwind, but it also presents a unique second chance opportunity to shop for some of the best deals of the year.
Historically, Boxing Day deals tend to be very similar to Black Friday deals, which is a benefit to savvy shoppers, as you can plan ahead and get an idea of what to look for and where to shop on December 26.
To help you prepare for the big day, we've crafted a new list of RFD Bold Predictions™ for Boxing Day 2017 and our category to watch is smart home, as the ecosystem has become stronger with the growing popularity of smart speakers, which means more people will be looking for connected products this Boxing Day.
Stores
Amazon.ca -- Amazon sales usually start at 3:00 AM EST, but they broke that trend on Black Friday by starting their sale at 9:00 PM EST the night before, so we expect another early start for Boxing Day
Best Buy -- RedFlagDeals has been the first to unveil Best Buy's Boxing Day flyer for the past several years, so visit often and look for the flyer to be released here first
Costco -- Costco's Boxing Week Savings Event is scheduled to start on December 26 and you can expect to find plenty of exclusive in-store deals
IKEA -- IKEA will most likely reward shoppers who line up early on December 26 with a coupon for merchandise and food from the IKEA Restaurant
Microsoft Store -- the Microsoft Store has a history of some great deals on Signature Edition laptops and Surface products, as they typically have better discounts than other stores
Real Canadian Superstore -- the RCSS No Tax Event was one of the dark horse candidates for best Black Friday deals and they may hold another one on Boxing Day
Walmart -- Walmart had one of the more unusual Black Friday sales, as they had multiple start times depending on the deal. We don't expect it to be that confusing again, but they did have some of the best video game deals on Black Friday and may have more deals for Boxing Day
Apparel
Free shipping -- several clothing stores usually offer free shipping with no minimum on Boxing Day as an incentive to shop online rather than shop amongst hectic mall crowds
Outlet products -- popular stores including adidas, Banana Republic and Roots typically hold Boxing Day sales on outlet products where you can get an extra discount on already-reduced styles
Sportswear -- look for deals on shoes and sportswear at stores like Nike and Under Armour, especially as some shoppers may be looking to buy fitness gear for the New Year
Appliances and Furniture
Appliances -- look for the best deals to be on popular small appliances like Breville espresso machines and KitchenAid mixers, but major appliance deals will also be available from stores like The Home Depot
IKEA -- IKEA usually discounts select product lines on Boxing Day along with a set of exclusive in-store-only deals at every store
Instant Pot -- the Instant Pot was one of the most sought-after deals on Black Friday and we expect to see the do-it-all appliance on sale again at many retailers, with prices similar to Black Friday
Cell Phones
Android -- flagships like the Pixel 2 and Samsung Galaxy S8 will likely go on sale at multiple retailers and some will probably include bonuses like free gift cards with a two-year contract
iOS -- the best deals will likely come from carriers for iPhone 7 and earlier, with a few iPhone 8 deals and no significant iPhone X deals. Historically, the Apple Store does not hold a Boxing Day sale in Canada
Computers and Peripherals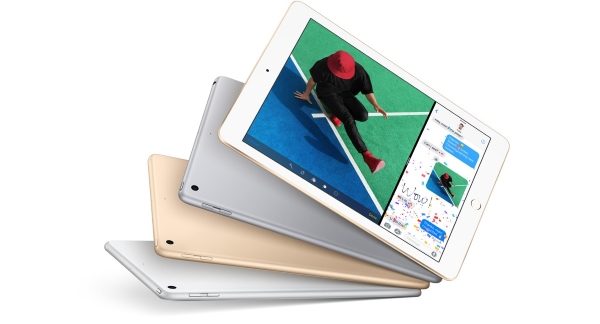 The 9.7" Apple iPad has been on sale several times since Black Friday and we expect it to be discounted on Boxing Day.
Fire tablets -- Amazon brought their budget-friendly Fire 7 and Fire HD 8 tablets to Canada earlier this month and they may be discounted on Boxing Day for Prime members
iPad -- the 9.7" iPad was on sale at many stores on Black Friday and there were no significant iPad Pro deals. We expect this scenario to repeat itself on Boxing Day
Laptops -- we expect to see basic entry-level laptops available for as low as $200.00, midrange laptops for $400.00 and up, while premium laptops with current-generation specs will start at around $600.00
MacBook -- the entry-level MacBook Air was the only Apple laptop to be discounted on Black Friday and this will likely be the case on Boxing Day as well
Peripherals -- storage deals were lackluster on Black Friday, but we did see deals on other peripherals including headsets and monitors, which hints that those accessories will see the best discounts
Power accessories -- power banks and wireless chargers were popular deals on Black Friday and we expect to see more deals on power accessories from popular brands like Anker and Belkin on Boxing Day
Home Theatre and Audio
Bluetooth audio -- we saw some great deals on Bluetooth headphones and speakers over Black Friday as more companies cash in on smartphones without headphone jacks, so look for more deals on products from popular brands including Sennheiser, Sony and Ultimate Ears
Premium audio -- Apple's HomePod speaker was slated to launch this month, but was ultimately delayed into 2018. Look for premium brands like Bose and Sonos to try and leverage the opportunity with deals on their premium home audio products
Streaming devices -- Amazon's Fire TV Stick Basic Edition was discounted to $34.99 for Prime members earlier this month and we may see that deal again on Boxing Day, along with deals on competing streaming devices from Google and Roku
Smart Home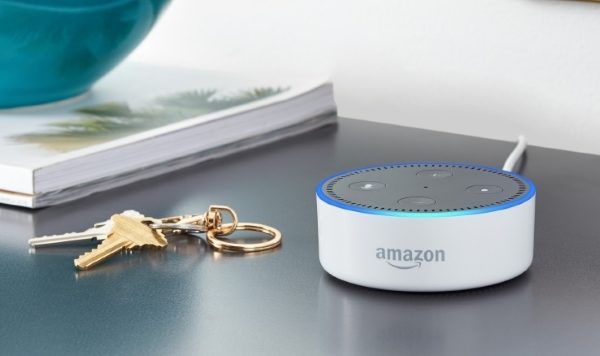 Look for plenty of smart home deals on Boxing Day, as the ecosystem is becoming more mature in Canada.
Amazon Echo -- Amazon brought their Echo smart speakers to Canada in November and we expect to see the introductory prices extend to Boxing Day and maybe even an extra discount for Prime members
Google Home -- the $39.00 Google Home Mini was one of the most popular deals on Black Friday and we expect the same deal to appear on Boxing Day, since they'll be facing stiff competition from Amazon in the smart speaker category
Smart products -- expect a plethora of connected products to be on sale on Boxing Day, including popular products like Philips Hue light bulbs, Nest smart thermostats, WeMo smart plugs and more
Televisions
1080p -- shoppers who don't need 4K can save some money and find basic 1080p televisions starting at under $300.00 and smart models for a little more
4K -- one of the most popular deals on Black Friday was for the Sony X900E line of 4K HDR televisions. The Black Friday pricing will likely continue to Boxing Day, but you can also expect to find more budget-friendly 4K TVs starting at around $500.00
Video Games
Digital -- the PlayStation Store, Steam and Xbox Games Store typically hold holiday sales over Christmas that extend into the New Year and you can find hundreds of deals at each store (the PlayStation Store Holiday Sale is already underway)
Nintendo Switch -- there were no discounts on the Nintendo Switch on Black Friday, but some stores like Real Canadian Superstore did offer no tax while others had bundle offers
PlayStation 4 -- both the standard PS4 and PS4 Pro were priced at their lowest prices ever on Black Friday and we expect to see similar discounts on both versions of the PlayStation 4 on Boxing Day
SNES Classic -- Amazon.ca released a batch of SNES Classic consoles for sale to Prime members on Black Friday and there is a strong chance that it'll be in stock for a very brief time somewhere on Boxing Day
VR -- virtual reality is growing in popularity and becoming more affordable, so look for deals on products like the PlayStation VR and Windows mixed reality bundles
Xbox One -- we expect to see the standalone Xbox One S 500GB console to be $229.99 again on Boxing Day, along with discounts on bundles. We don't anticipate the Xbox One X to go on sale, but there's a small chance it'll be discounted to bring the price closer to the PS4 Pro
While you wait for December 26, be sure to visit the RedFlagDeals Boxing Day page for more news, tips and first-looks at Boxing Day flyers!