Black Friday
Amazon Brings Alexa, Echo and Prime Music to Canada
By
Simon Hung
November 15, 2017
Amazon has finally brought a trio of popular products and services north of the border right before the holiday season, as Alexa, Echo and Prime Music are now officially available in Canada!
All three are cornerstone products for Amazon in the United States and the launch marks an important milestone for Amazon Canada, as it's the first time Canadians will have access to these new products and services through Amazon.ca. We've listed a few details about each product to help give you an idea of what each one has to offer.
Alexa
Alexa is Amazon's voice assistant, similar to Apple's Siri or Google's Assistant. At launch, Alexa is only available through Echo smart speakers and is compatible with several third-party Alexa-enabled services from CBC, Sportsnet, Spotify, Yellow Pages and more.
You can use your voice to control smart products using Alexa.
Users can summon Alexa by simply saying "Alexa," then speaking naturally. The assistant is capable of searching for information like the weather and sports scores, but can also integrate with smart products and perform more advanced tasks like controlling lighting or changing the channel on your television.
Echo
Amazon's Echo smart speakers also make their debut in Canada and there are three products available at launch -- Echo Dot, Echo and Echo Plus -- with introductory prices of $49.99 (regularly $69.99), $99.99 (regularly $129.99) and $169.99 (regularly $199.99), respectively.
The Amazon Echo Dot is available to pre-order at an introductory price of $49.99.
All three are powered by Alexa and can recognize your voice from across a room, allowing you to perform tasks like playing music, placing calls, making lists and more.
At their core, all three Echo speakers can perform the same tasks, but the pricier Echo and Echo Plus have more stylish designs and better speakers, making them more suitable for playing music versus the more budget-friendly Echo Dot and the Echo Plus can also act as a hub for smart devices.
Prime Music
Amazon Prime Music is now available for free to all Prime members and the service is available through desktop browsers or mobile apps. The service is a welcome addition to Amazon Prime and members can stream over one million songs, on-demand and ad-free. Plus, the service integrates seamlessly with Alexa and Echo speakers, letting you navigate playlists and albums by voice.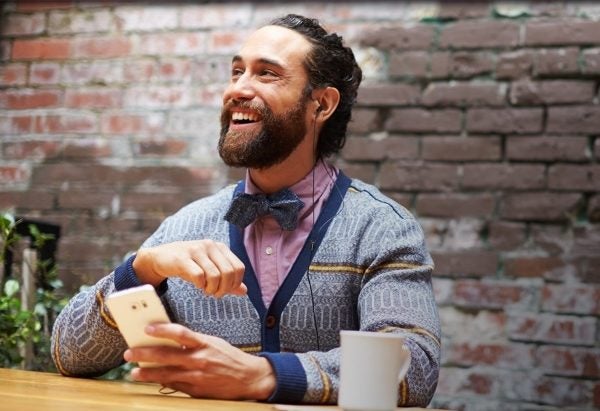 Amazon Prime members can now stream over one million songs for free with Prime Music.
The reported Prime Music library of one million songs is fewer than Apple Music or Spotify, who boast libraries of up to 40 million songs, but its inclusion with Prime memberships makes it a great value for existing members and gives Amazon a more formidable presence in the streaming industry.
Amazon Prime members can access Prime Music now, while Alexa services and Echo speakers will be available in early December. You can pre-order Amazon Echo speakers now at their introductory prices for a limited time and you'll likely see them sold in Whole Foods Market stores in the near-future.
An Amazon Prime membership is $79.99 per year in Canada and you can read our guide to learn more about what it has to offer.