Black Friday
Black Friday 2017 Predictions: What to Expect and What to Buy in Canada
By
Simon Hung
November 10, 2017
Over the past year, RedFlagDeals has ventured into uncharted territory in an attempt to master the art of fortune telling by pooling our knowledge and expertise from the past in order to make a few predictions for both Black Friday and Boxing Day.
Our predictions are by no means scientific or conclusive, but it is a fun exercise to see how accurate our guesses are when the big sales officially start. You miss 100% of the shots you don't take, so we're continuing the tradition and have created a new list of RFD Bold Predictions™ for Black Friday 2017 in Canada.
Appliances and Furniture
Online mattress companies like Casper and Endy usually save their best sales for Black Friday.
Dyson -- Dyson products were a frequent sighting across all US Black Friday flyers we looked at, so we expect to see a few Dyson vacuums on sale at lower-than-usual prices
IKEA -- there will almost certainly be excellent coupons and freebies for those willing to line-up early at an IKEA store. There's a small chance they might offer free online shipping, but we think it's unlikely
Instant Pot -- the popular six-quart DUO60 Instant Pot hasn't been priced below $100.00 since last Black Friday (it was $84.99) and we expect to see that model or the larger eight-quart DUO80 model on sale
Major appliances -- Best Buy has frequently held sales on major appliances this year with bundle savings of up to $1000.00 and we could see the similar or better offers during Black Friday
Mattresses -- expect to see sizable discounts on mattresses from conventional stores like Hudson's Bay, but also from popular online companies like Casper, Douglas, Endy, Novosbed, Silk + Snow and others
Smart products -- smart thermostats have become a popular way to save on energy consumption and homeowners can expect to find deals on popular models from Ecobee, Honeywell, Nest and others
Cell Phones
Carrier plans -- most major carriers offer bonus data or other freebies when you sign up for a contract over Black Friday. We could also see a re-appearance of the elusive 6GB data plan at some carriers
Android -- midrange Android phones will be abundant, but we also expect to see better deals on newer flagships like the Samsung Galaxy S8/S8+ and Google Pixel 2/2 XL with a contract
iOS -- zero chance iPhone X is discounted, decent chance iPhone 8/8 Plus is discounted and a guaranteed chance iPhone 7/7 Plus or older is discounted with a contract
Computers and Peripherals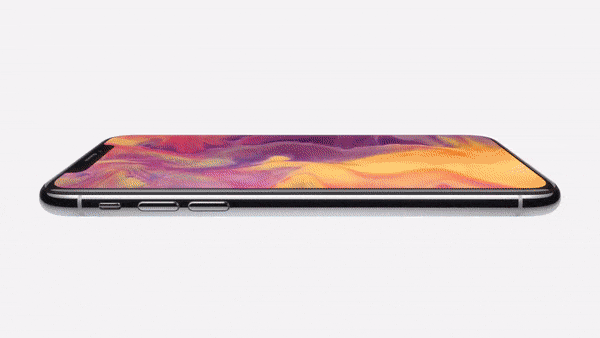 Apple usually offers free gift cards on Black Friday and it may be the only deal this year for iPhone X.
Apple Store -- last year, the Apple Store gave free gift cards up to $200.00 with Apple TV, Apple Watch, iPad, iPhone and Mac purchases and we should expect something similar this year
iPad -- we expect to see the standard 9.7" iPad on sale at most stores, while the larger 10.5" and 12.9" iPad Pro models will likely have more nominal discounts
Laptops -- there will likely be some attractive deals on laptops with premium features like touchscreens and SSD storage, while we expect several midrange configurations to be priced below $500.00
MacBook -- the venerable MacBook Air will almost certainly be discounted, but we don't think there will be any significant deals on the newer MacBook and MacBook Pro models
Microsoft -- with the recent release of the Surface Book 2, the first-generation Surface Book and Surface Pro devices will likely see some hefty discounts and bundle offers
Storage -- both hard drives and SSDs will see discounts, making it a great time to pick up a super-fast SSD for upgrades or a large hard drive to add storage to your computer or video game console
Home Audio
Bluetooth audio -- a lot of new phones are getting rid of the headphone jack and it's not cool, so we expect plenty of wireless headphones and speakers to be on sale to target those looking to go wireless
Google Home -- both the Google Home and Google Home Mini were seen in several US Black Friday flyers, which hints that we'll also see the smart speakers in Canadian flyers
Home theatre -- a lot of people will be buying televisions, so look for retailers to capitalize by also heavily discounting home theatre products like receivers, sound bars and speakers
Sennheiser headphones -- Amazon.ca has discounted some variation of the popular HD 598 headphones for the past three years to around $100.00 and this year should be no different
Televisions
1080p televisions -- historically, we've seen basic 1080p televisions in the 40-50" range priced at under $300.00, which should be a great option for more budget-conscious shoppers
4K televisions -- with more 4K devices on the market like the PS4 Pro, Xbox One X and Apple TV 4K, we should see plenty of discounted 4K televisions, including premium OLED models
Toys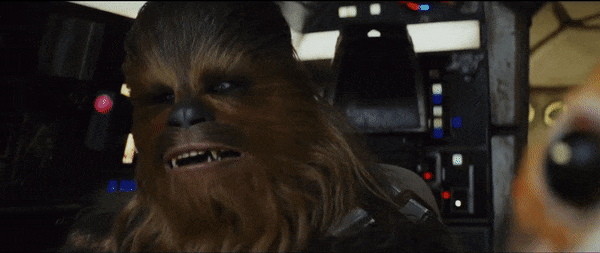 Despite having one second of screen time in one trailer, there are several Porg toys already available.
Fidget spinners -- the fad is over and they will be very cheap everywhere
LEGO -- Walmart has sold a 1500-piece LEGO creative box and a 193-piece DUPLO creative box during Black Friday for the past two years and we expect to see it again this year
LEGO Shop -- Brick Friday starts at 12:00 AM EST at the LEGO Shop and they're one of the few retailers to tease their sale, including free shipping on all online orders and freebies with select purchases
Star Wars -- Star Wars: The Last Jedi releases on December 15, so look for stores to capitalize on the buzz with sales on tie-in toys and merchandise before the holidays, including LEGO sets and Porg toys
Video Games
Controllers -- we'll likely see great deals on both DualShock 4 and Xbox One controllers, making it an excellent time to pick up extra controllers
Nintendo Switch -- all Nintendo Switch consoles are listed at regular price in US Black Friday flyers, so we don't expect to see them on sale in Canada, though stock does appear to be stable at most retailers
PlayStation 4 -- the PS4 Pro is Sony's new flagship console, which means we may see the standard PS4 on sale at a historical low price (the current historical low is $288.00) to prevent sales cannibalization
SNES Classic -- we think a few stores will have stock of the extremely popular retro console and it will sell out in less than five minutes. Read our guide to see where you can buy one in Canada
Steam -- Steam will have a Black Friday sale, where PC gamers can buy dozens of games that they will never play at excellent prices
Xbox One S -- like with the PS4 Pro, the recently-released Xbox One X will have the spotlight, which means we may get steep discounts with the standard Xbox One S
We'll see how accurate these predictions are on November 24, but until then, be sure to visit the RedFlagDeals Black Friday page for more Black Friday news, tips and first-looks at Canadian Black Friday flyers!