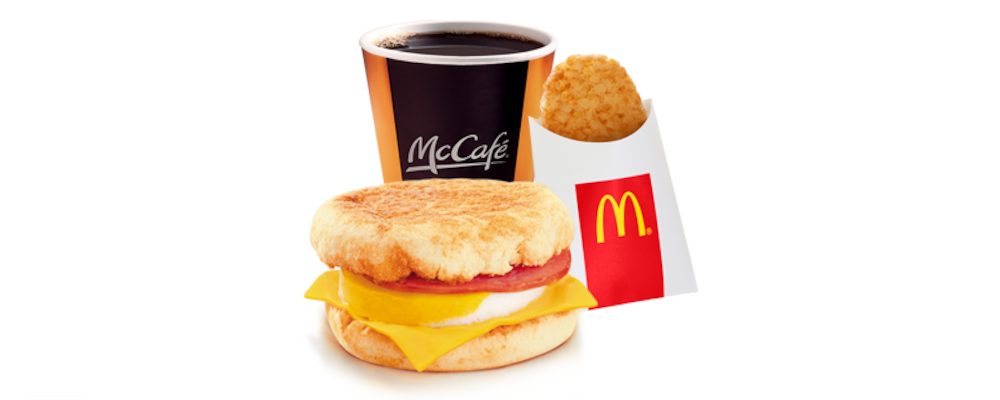 McDonald's and A&W to Introduce All-Day Breakfast in February
By
Simon Hung
January 26, 2017
Breakfast sandwiches are no longer just for breakfast at McDonald's and A&W, because both fast-food franchises have announced plans to introduce all-day breakfast nationwide in February!
McDonald's will start serving all-day breakfast on Tuesday, February 21 while A&W will launch their all-day breakfast menu on Monday, February 27.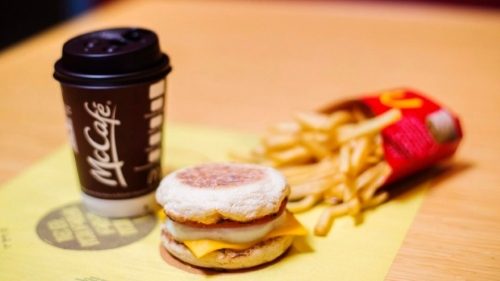 You'll be able to pair a McMuffin with french fries starting in February.
Earlier this month, we wrote about how McDonald's was testing all-day breakfast at 17 restaurants and it looks like the testing was a success with the quick expansion. A&W, on the other hand, has experimented with all-day breakfast at 40 locations and the response has also been positive.
Both franchises will offer a limited menu at first with the possibility of an expanded menu in the future. McDonald's will offer McMuffins, hash browns, hotcakes and sausages while A&W will serve their Egger sandwich, wraps and hash browns.
Let us know if you're excited about this news and if you're on Team McDonald's or Team A&W in the comments!