Boxing Day
Boxing Day 2016 Predictions: What to Expect and What to Buy
By
Simon Hung
December 8, 2016
Nobody likes Mondays, but we'll make an exception on Monday, December 26, because Canada's biggest shopping day is almost here -- Boxing Day.
Last month, we put together a list of Black Friday predictions and while we were right on some predictions and wrong on others, we're taking some of the things we saw during Black Friday and applying them to a new set of RFD Bold Predictions™ for Boxing Day.
We still haven't mastered the art of fortune telling and our Magic 8 Ball is hit-or-miss, but take a look below to read some of the things we expect to see during the biggest shopping day of the year.
General Predictions
Doorcrashers -- if you're willing to brave the crowds, in-store-only doorcrashers will likely be available at many major stores and a great way to snag the best deals, but quantities are usually extremely limited
Early birds -- Best Buy will likely hold another "VIP Pre-Sale" where you can buy some items from their Boxing Day sale early. We like the concept but aren't too fond of the name, because nobody is a VIP when everybody is a VIP
Flyers -- you can expect to see a flood of Boxing Day flyers after the first major store releases theirs. We don't know who it is and when it'll be, but competitors are usually quick to release flyers after the first shoe drops. Whatever the case, we'll have them here on RedFlagDeals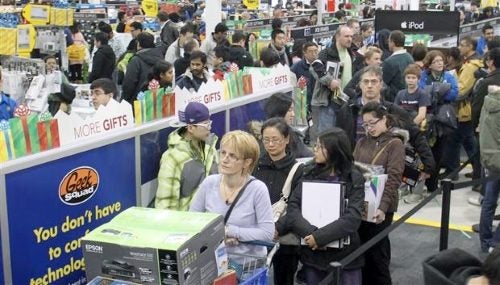 If you're willing to wake up early, some of the best deals are in-store-only doorcrashers.
The queue -- it's become a holiday tradition at this point that brings the RFD community together, but Best Buy will have an online queue once their sale begins where you'll have to angrily wait in a virtual line before spending your money
Worse deals? -- Boxing Day generally isn't celebrated in the US, which means most Canadian stores may not feel the need to offer comparable deals to US stores. We hope we're wrong and it means retailers will want to offer better deals, but we'll have to wait and see
Cell Phones
Android -- many popular Android phones from Samsung, LG and even the new Pixel saw discounts or gift card bonuses with a two-year contract during Black Friday, so expect to see them on sale again
iOS -- all iPhones (including the 7) had some discounts over Black Friday with a two-year contract. We expect similar sales, with the iPhone SE and 6s offering the steepest savings
Windows -- if you happen to use Windows 10 Mobile, the Microsoft Store will likely have a sale or include a bonus with the purchase of select Lumia devices
Computers and Tablets
Apple products -- we saw very minimal savings on Apple products during Black Friday and it wouldn't shock us to see the same trend on Boxing Day. You'll probably find sales on some older generation products, but probably only up to 15% off
Microsoft Surface -- Surface Pro 4 and the Surface Book both received discounts during Black Friday from a number of stores and they'll likely go on sale again on Boxing Day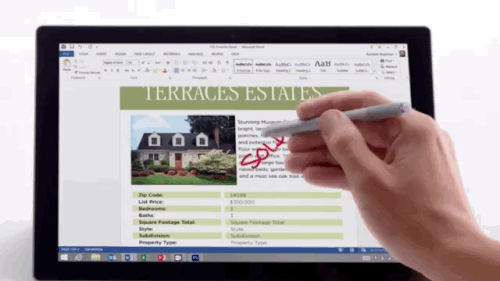 Microsoft's Surface tablets will likely see discounts on Boxing Day.
Windows laptops -- there will be a plethora of laptops on sale from various retailers, but you can expect to find entry-level models for as little as $200.00, mid-range models for $500.00-$700.00, while laptops with premium add-ons like SSD storage or touchscreens will be $700.00 and up
Home and Appliances
Christmas décor -- if you're the type who likes to shop early (like 364 days early), Christmas décor will be on sale everywhere
Major appliances -- there will be sales on standalone major appliances, but you'll find the most savings if you bundle multiple appliances from specific brands
Small appliances -- high-end small appliances from Breville, KitchenAid and other premium brands will likely see big discounts, including the popular Breville Barista Espresso Machine and KitchenAid Stand Mixers
Home Audio and Entertainment
Apple Music -- we didn't see a price cut for Apple Music during Black Friday, but we may see the reported 20% price cut that Apple is "seriously considering"
Bluetooth speakers -- we saw a number of Bluetooth speakers go on sale during Black Friday, including popular models like the UE BOOM 2 and Bose SoundLink Mini II, so anyone looking for Bluetooth speakers should wait until Boxing Day
Physical media -- many DVD and Blu-ray sets will be on sale at a number of stores, including recent releases, for those who prefer physical media
Wired headphones -- Sennheiser HD 598 Cs headphones went on sale during Black Friday and while many RFDers were pleased with the sale, others had hoped to see the open-backed Sennheiser 598 SE on sale instead and there is a chance we'll see them for around $100.00 on Boxing Day
Peripherals and Accessories
Cameras -- GoPro HERO Session bundles are a common sight for sales recently and there's a good chance that they'll be on sale again on Boxing Day
Peripherals -- many peripherals including the $199.99 (!) Logitech G900 Chaos Spectrum mouse went on sale during Black Friday, so look for premium gaming accessories like mechanical keyboards, surround sound headsets and gaming mice on Boxing Day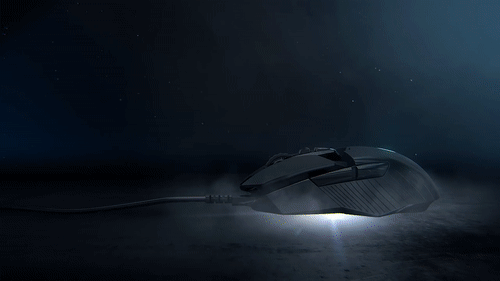 Gaming peripherals like this $200.00 Logitech G900 mouse are likely to go on sale.
Storage -- we'll likely see discounts on both internal and external computer storage if you need more space to store your selfie collection. Specifically, look for high-capacity external hard drives and internal SSDs to go on sale
Televisions
4K televisions -- with higher demand and more 4K content available, 4K televisions should be a popular item on Boxing Day and expect to see major price cuts on a number of major brands
HD televisions -- since 4K televisions have grown in popularity, 1080p televisions should receive steeper discounts than normal on Boxing Day
OLED televisions -- one of the most popular threads during Black Friday revolved around OLED televisions and while the prices are tough to swallow, if you're looking for a television with incredible colour and contrast, be on the lookout for more sales on Boxing Day
Toys
Drones -- DJI Phantom 3 and some Phantom 4 drones are likely to go on sale, along with a number of more budget-friendly drones from Parrot and other brands
Hatchimals -- the Hatchimals craze is real and some stores may receive stock and even put them on sale once demand diminishes after Christmas
LEGO -- you can usually save 20% on LEGO sets at stores like Toys R Us and it wouldn't shock us to see the same sale. If we're lucky, the savings might be even more on Boxing Day and not exclude more popular LEGO collections
Star Wars -- by Boxing Day, Rogue One: A Star Wars Story will be in theatres and we'll probably see discounts on a wide range of Star Wars toys so stores can take full advantage and cash in on the hype
Video Games
Microsoft -- the standalone Xbox One S console went as low as $299.00 during Black Friday and we'll likely see a similar deal on Boxing Day, with bundles probably getting savings of $50.00. The Microsoft Store has a popular promotion where they include an additional Microsoft Store promo code and free game, which we hope to see again
Nintendo -- barring a surprise announcement, we don't expect another special edition 3DS to release on Boxing Day. There's a chance stock may spring up for the limited-edition handheld or the popular Mini NES Classic Edition, but otherwise look for sales on the standard Nintendo gaming hardware if stock is available
Sony -- we've seen the slim PS4 go as low as $329.99 recently and there's a chance it may dip even lower, but we're more likely to see some bonuses like free games or PlayStation Plus subscriptions. We saw no sales on the new PS4 Pro during Black Friday and chances are slim that we'll see any discounts on Sony's latest flagship until 2017
Steam -- Steam has historically held a Holiday/Winter sale over the Christmas break, so expect to see another one this year
Wearables
Apple Watch -- we didn't see any Apple Watch sales aside from Apple themselves on Black Friday. We don't expect the Apple Store to hold a Boxing Day sale, but we're hoping to see at least some discounts on the Apple Watch, even though it seems unlikely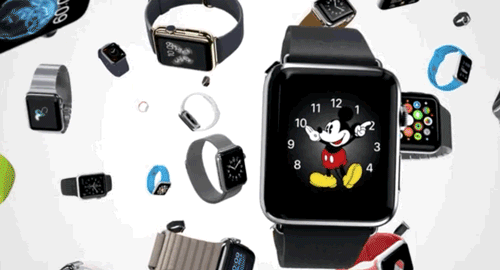 There were barely any Apple Watch sales on Black Friday, but we hope that changes on Boxing Day..
Fitbit -- Fitbit fitness trackers went on sale at multiple stores during Black Friday (including some of their new products) and we expect the same thing on Boxing Day
Pebble -- Pebble was recently acquired by Fitbit, who intends to shut down Pebble operations. While this does mean Pebble products will likely get discounts, it is somewhat of a gamble to purchase them as product support will be limited
What are you looking to buy on Boxing Day? Will you brave the weather and shop in-stores or online? Leave a comment with your thoughts and stay tuned to RedFlagDeals for the latest in Boxing Day news, flyers, tips and more as we inch closer to the biggest shopping day of the year!