Black Friday
Black Friday 2016: Is it Worth it to Shop in the United States on Black Friday?
By
Simon Hung
November 16, 2016
Once upon a time, Black Friday was a convenient excuse for many Canadians to head south of the border to shop, but with the sagging dollar, that trend seems to have diminished significantly. In fact, only 20% of users who voted in our poll are planning a trip to the US this year in our roundup of American Black Friday flyers.
We did one of these comparisons last year and we're doing another one for 2016 with five deals from a few American Black Friday flyers to see if it's really worth it to take an impromptu road trip on November 25. In our analysis, we considered items with savings of over $100.00 vs. comparable Canadian products "worth it," but there are some caveats we'll mention at the end.
We made some conservative estimates for the adjusted CAD pricing of each deal we examined:
Currency conversions were made via Google Finance, but your bank will likely convert at a higher rate
A round trip gas cost of $20.00 CAD was added, using a trip from Toronto to Buffalo as reference
Sales tax, duties and extra costs like meals and parking are not included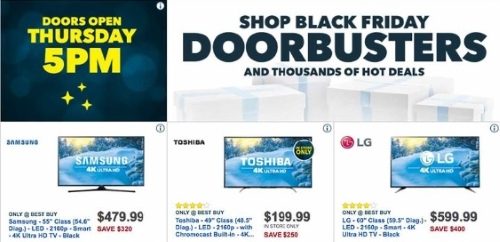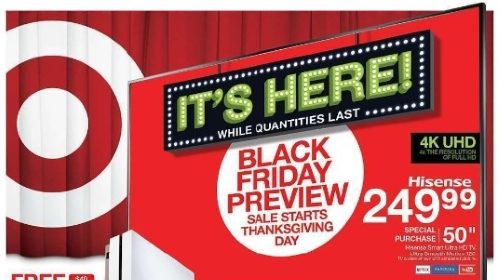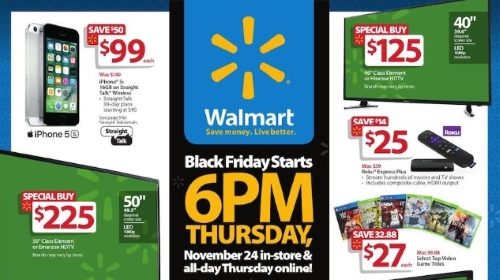 As expected, televisions appear to be the product that offers the greatest value with a trip to the US, with upwards of $600.00 CAD in savings in our basic comparison. Another product worth noting is the 9.7" iPad Pro, as there is the potential to save upwards of $150.00 CAD at Best Buy or Target and prices for Apple products in Canada are inflated and don't usually get significant discounts. PlayStation 4 and Xbox One S consoles don't appear to be worth a trip, as the savings are fairly meager and include mediocre extras. Finally, it's important to remember that potential duties when declaring products may drive up the cost even more and we're still awaiting Canadian Black Friday flyers to trickle in, so most of the comparable Canadian products are listed at regular price instead of a potential sale price.
Do these comparisons make you want to brave the madness that is American Black Friday? Let us know what you think and what you're looking to buy this Black Friday and stay tuned to RedFlagDeals for more Black Friday news, flyers and tips!