Black Friday
10 More Holiday Gift Ideas for Geeks
By
Ambia Staley
November 14, 2016
The holiday season is fast approaching, which may mean that once again you're looking at that geek on your shopping list and dreading picking something out for them. Their lectures about which Star Trek captain is the best, or why Michael Bay ruined Transformers may go over your head, but just because you don't follow their passions doesn't mean they are impossible to shop for -- actually it can be the opposite! While getting an adult a brand new Optimum Prime figure or Pikachu plushie may receive a lukewarm reception at best, with some clever thinking you can pick up some great gifts that show off your loved one's favourite series, movies, or games, while staying age-appropriate.
If you've got no idea where to get started, there's no need to worry, as we've put together a handy list of 10 gift ideas for geeks!
Before you check out this year's list, be sure to take a look at last year's list of holiday gift ideas for geeks, which includes tips on what to buy and what not to buy for geeks who are part of the most popular fandoms including Star Wars, Doctor Who, Disney, and more.
Without further ado, here's our list of 10 more items to buy for that special geek on your Christmas list!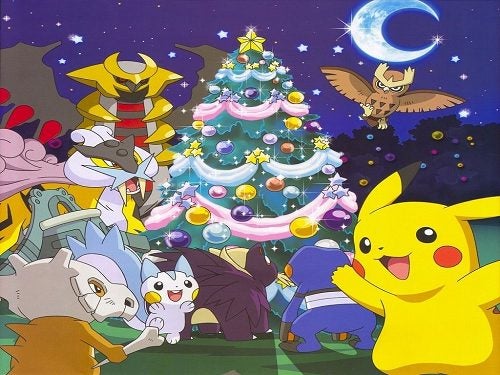 1. Pokemon
Pokemon is something that has never completely vanished from popularity, but it's seeing a massive resurgence this year with the release of Pokemon GO on mobile, Pokemon Sun & Moon on the 3DS, and a bevvy of other new toy and card releases. If your friend or loved one is still riding the Pokemon GO wave, you can gift them with something like this keychain or pendant which shows off their team of choice. 2016 also marks Pokemon's 20th anniversary, so you can indulge some childhood nostalgia with accessories like this bracelet & necklace which show off your loved one's favourite Generation 1 starter Pokemon.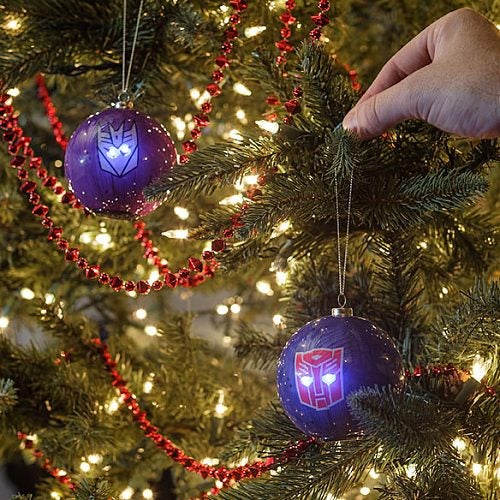 2. Transformers
Transformers is one of those franchises that is deeply rooted in the childhood of many people. However, even if people are still in love with the franchise, it doesn't mean that they want a bunch of toys hanging around their house. Additionally, while it may seem like an innocent gift, many long-time Transformers fans are not overly fond of the Michael Bay live-action movies. If you're unsure of exactly who the recipient's favourite Autobots and Decepticons are, they might enjoy a general gift like these cufflinks, or this special Autobot grille for their car.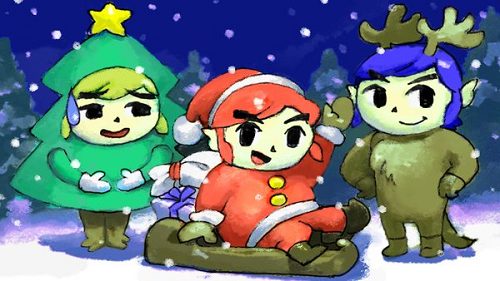 3. The Legend of Zelda
The Legend of Zelda was briefly touched on in last year's Geek Guide, but since the game series has a wide and dedicated fan base it's worth expanding on a bit more. Shopping for Zelda fans is not too hard, as the franchise is currently celebrating it's 30th anniversary, meaning there are a lot of new collector's items to choose from. Music is one of the most popular components of the game series, so gifting this 30th Anniversary Music Collection featuring pieces from the first game through Triforce Heroes is sure to be a hit. As time is a recurring theme in quite a few Zelda games, you can also pick up great items like this leather wristwatch, or clock, which will help your Geek finish all their tasks before the moon falls.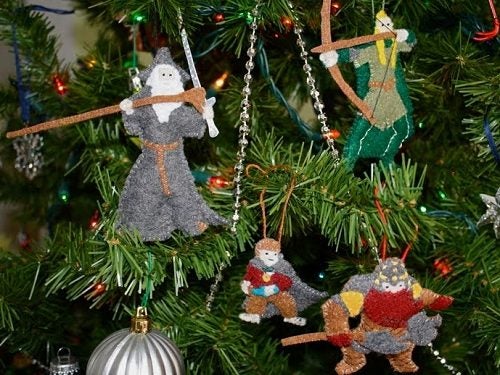 4. The Lord of the Rings
Since the release of the very first Lord of the Rings movie 15 years ago, the fandom of the beloved book series has seen a huge increase in followers immersing themselves in all things Middle Earth. Most people are likely to own all the Lord of the Rings and The Hobbit movies by now, but you'll have no problem finding a number of other gifts perfect for adults. This Lord of the Rings art book contains a complete collection of sketches, drawings, paintings, and maps by series author J.R.R. Tolkien and will be sure to mesmerize anyone. If you want to go the jewellery route, there are plenty of alternatives to gifting something predictable like The One Ring, such as this sterling silver replica of Arwen's pendant.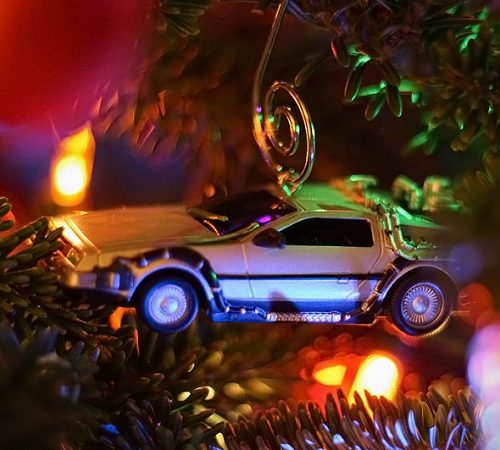 5. Back to the Future
Back to the Future is one of those films that are still beloved by many, even decades after its release. The first movie celebrated its 30th anniversary last year, and recently the film has been seeing a resurgence in the media with people commenting on how its predictions of the future have been mirrored in recent news events. If you know a Back to the Future fan, you can gift them with nifty items like this Flux Capacitor USB Car Charger which plugs into a car's cigarette lighter, allowing them to charge their gadgets. If they'd prefer a good read, you can also pick up the Back To The Future: The Ultimate Visual History book which gives them a look into creation process of the films.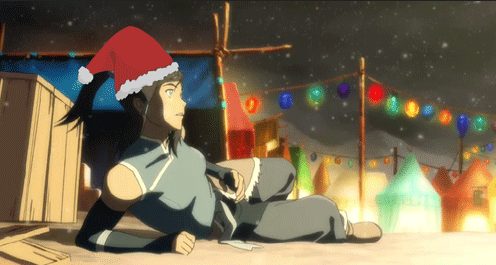 6. Legend of Korra
The sequel series to Avatar The Last Airbender actually had a fan base made up largely of adults, however there is not much merchandise to choose from that's not a toy or figure. If the recipient is a fan of the show's visual style, they might enjoy one of Legend of Korra: The Art of the Animated Series books. There are 4 books in total, one for each season, that include a look at the creative process behind the show as well as never-before-seen artwork. Alternatively you can pick up something like this Legend of Korra Shot Glass Set, or the Legend of Korra Coaster Set, each with different pieces decorated with the main bending elements.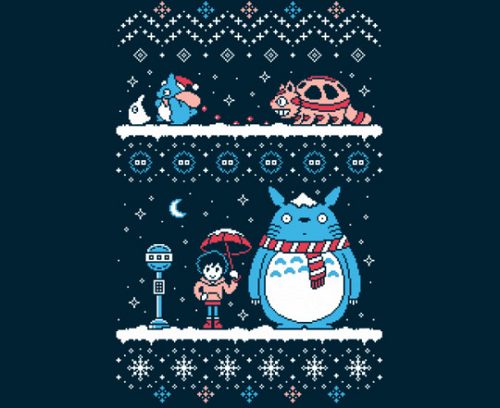 7. Studio Ghibli Movies
Studio Ghibli is a favourite among those of all ages for both the visually appealing animation and magnetic stories in each film. If you've got a loved one who adores movies like Princess Mononoke, Spirited Away, and Kiki's Delivery Service, you'll have a pretty easy time finding tons of great products online to gift them with this holiday season. If the recipient is a gardener, they'll love this sculpture of tree elves from Princess Mononoke to accessorize their garden. For inside the home, you can pick up home decor items with subtle Ghibli film touches, like this Kiki's Delivery Service Cafe Curtain featuring the adorable Jiji, or this My Neighbor Totoro Door Mat.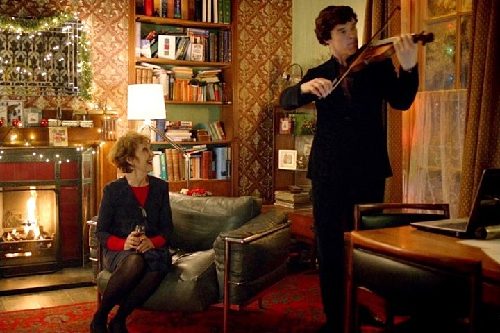 8. Sherlock
Anyone who has dipped a toe into the dark hole known as Tumblr, is well aware that BBC's Sherlock is one of the 3 ruling fandoms on the site, more commonly known as SuperWhoLock (Supernatural, Doctor Who, and Sherlock). If you know anyone who is a fan of the series, you can pick them up funny items like this coffee mug or t-shirt featuring some of Sherlock's best quotes from the series, or you can encourage their artistic side with this Sherlock Adult Colouring Book.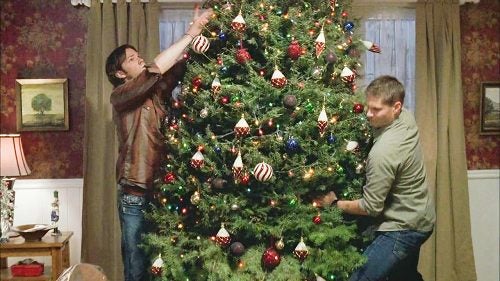 9. Supernatural
Supernatural may not be well known outside of Tumblr, where it is one of the site's most popular fandoms (along with Sherlock and Doctor Who), but the series does have a fairly dedicated fan base which has kept it on the air for 12 seasons so far. If you know anyone that is a fan of the television show, there are quite a few items they'll love in their collection, such as Family Business T-shirt with the Winchester brothers' motto, or this large hardcover journal in which they can record all their thoughts. Alternatively, if the recipient is into the lore of the different monsters, demons, angels, and other supernatural forces explored in the series, they can read up on them in Bobby Singer's Guide to Hunting, or The Supernatural Book Of Monsters, Spirits, Demons, And Ghouls.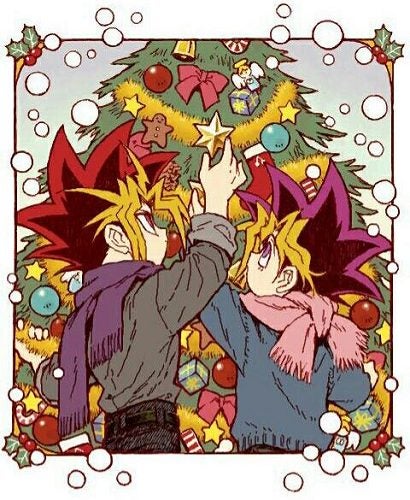 10. Yu-Gi-Oh!
Like Pokemon, Yu-Gi-Oh! is also celebrating its 20th anniversary this year. While the craze may have died down since the original series ended, it is seeing a bit of a resurgence this year with a new movie and products. If you want to get some bonus points for invoking some nostalgia, you can pick up some great items like Duel Art: Kazuki Takahashi Yu-gi-oh! Illustrations, an art book featuring both old and new artwork from original creator of the series. Alternatively, this Millennium Item Pendant Set is a great gift choice for any fan of the original series, as they can slip a mini-sized version of their favourite Millennium items into their wardrobe as an accessory.
Once again, be sure to check out last year's Holiday Geek Gift Guide for more shopping ideas, as most fandoms on last year's list can be applied to gift giving this year as well!
Do you consider yourself a geek? What are some of the best or worst gifts you've received from loved ones trying to support your fandom? Let us know in the comments!