Black Friday
Black Friday 2016 Predictions: What to Expect and What to Buy
By
Simon Hung
November 3, 2016
Time flies like the wind. Fruit flies like a banana.
It feels like summer was just yesterday, but it's already November and our American friends will be celebrating Thanksgiving on November 24 -- or as we in Canada like to call it: Thursday.
That means Black Friday 2016 is almost here and shoppers may be wondering what to look for this year. Unfortunately, we haven't mastered the art of time travel and we frittered away our time machine budget on Häagen-Dazs and Hatchimals.
To make up for it, we've listed a few RFD Bold Predictions™ with some products that we may see on sale come November 25 on Black Friday and Cyber Monday.
Store Initiatives
Amazon Prime -- it's no secret that Amazon has made moves to increase Prime subscribers (Exhibit A, Exhibit B) and we could see some Prime-exclusive deals on Black Friday
Currency -- our dollar hasn't been performing well and we could see slightly inflated sale pricing with the sagging dollar as the main reason
Fewer lava hot deals -- as stores become more stringent on pricing to avoid wild price errors and the "RFD Effect," we may see a decline in deals of the "lava hot" variety and more mild deals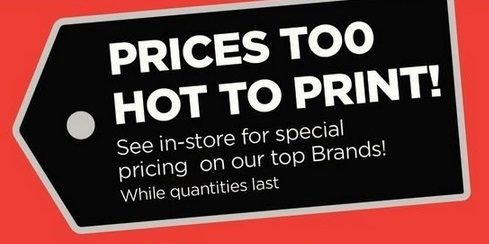 Dear retailers, stop this.
In-store only deals -- with the rise of online shopping, it's less common to see people line up on the Thursday before Black Friday. To get people into stores, we may see more in-store only offers, including the dreaded "this price is too hot to print" price tag
Cell Phones
Android -- those who use Android should be able to find the Nexus 5X or 6P on sale with the recent release of Google's new Pixel and Pixel XL
iPhone -- if you want an iPhone with a headphone jack, you may be in luck, as the iPhone 6 and 6s should see increased discounts with a contract or include bonuses like a gift card from carriers and major stores
Other -- phones running Windows 10 Mobile or Blackberry are almost guaranteed to see discounts, as these mobile operating systems are struggling to stay afloat in a market dominated by Android and iOS
Computers and Tablets
Apple iPad -- in early September, Apple doubled iPad storage and reduced the prices of the iPad Pro by up to $150.00. iPads with 16GB or 64GB of storage were discontinued, so stores with excess stock may slash prices to get rid of them
Apple MacBook -- Apple recently introduced new MacBook Pro laptops and discontinued the 11.6" MacBook Air. As a result, expect to see modest discounts on last year's MacBook Pro and 11.6" MacBook Air as stores clear inventory
Microsoft Surface -- similarly, with Microsoft's announcement of updated Surface products, older models should see a price cut
Other computers -- computers with Intel's new seventh-generation processors (codenamed Kaby Lake) are currently rolling out, so we should see some discounts on computers with previous-generation Skylake, Haswell or Broadwell processors
Home Audio and Entertainment
Apple Music -- there have been reports that Apple is "seriously considering" a 20% price cut to Apple Music. While it's reportedly likely to happen before Christmas, we could get lucky and see a discount on Black Friday so Apple can gauge the interest of a cheaper price to their streaming music service
Beats headphones -- older Beats headphones without Apple's new W1 chip should see modest price cuts. Sound quality aside, if you're looking to snag a pair of these trendy headphones, Black Friday may be the perfect time
Bluetooth headphones -- Bluetooth headphones have steadily decreased in price as the technology becomes popular. Specifically, JayBird X2 headphones should see price cuts with the release of the new JayBird X3. In fact, the X3 launched at a lower MSRP than the previous generation, so either model should provide a great value for those looking for a set of well-regarded wireless headphones
Media streamers -- as more televisions become "smart" and integrate apps into their interface, media streamers like the Chromecast, Roku Stick and Apple TV have become slightly redundant, so we expect sales on a few of them
Physical media -- with the decline of physical discs and the rise of streaming, we should see a plethora of sales on DVD and Blu-ray sets across a number of stores

Many users love pointing out the Black Friday price of Sennheiser's HD 598 headphones.
Wired headphones -- the popular Sennheiser HD 598 headphones are usually priced around $100.00 on Amazon.ca during Black Friday. In fact, many forum members are quick to quip "Wait until Black Friday" whenever the headphones are posted to the Hot Deals forum outside of the marquee shopping season
Peripherals and Accessories
Cameras -- GoPro HERO3+ and HERO4 action cameras should be priced lower after GoPro recently released their new HERO5 line
External hard drives -- Western Digital recently unveiled re-designed, higher capacity external hard drives, which mean previous generation models with the old design should drop in price
Gaming peripherals -- RGB lighting has become a popular trend with many manufacturers including Logitech and Razer, which also gives them a convenient excuse to raise prices on headsets, keyboards and mice with multi-coloured lighting. If you don't care about fancy lighting (Who needs lighting on a headset anyways?), you'll likely find the standard models for significantly less
Televisions
Dumb televisions -- with the growing popularity of smart TVs, "dumb" TVs should see discounts during Black Friday
HD televisions -- a very popular item during any marquee holiday sale, we should see savings on a number of 720p and 1080p televisions with 4K growing in popularity
Toys
LEGO -- Walmart's legendary 1500-piece LEGO Creative box may reappear, as they've had the same popular set on sale for the past two years. Past sales aren't necessarily an indicator of future sales, but many LEGO enthusiasts are hoping history repeats itself with this particular set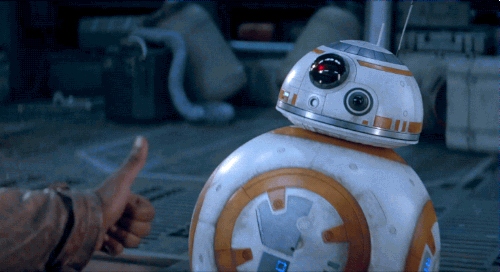 You could save on toys from The Force Awakens with Rogue One taking the spotlight this year.
Star Wars -- many Star Wars fans have already boarded the hype train for Rogue One: A Star Wars Story, including toy manufacturers, as tie-in toys were released in September. As a result, toys from Star Wars: The Force Awakens may be discounted in addition to Jar Jar Binks figures (in fairness, all Jar Jar toys have been priced-to-clear since 1999)
Video Games
Controllers -- both Microsoft and Sony include new, tweaked controllers with their new consoles, so look for older models to be priced lower
LEGO Dimensions -- older LEGO Dimensions expansion packs from last year may be reduced by 50% at a number of stores as newer level packs have been released
Microsoft -- the very pretty, very sleek Xbox One S will likely see some discounts, as many stores have been occasionally holding sales on the console with savings of $50.00 on many bundles. "Fat" Xbox One bundles will almost certainly be discounted as stores will try to clear inventory of the older model
Nintendo -- following the announcement of the Nintendo Switch, there have been unconfirmed reports that Nintendo will stop production of Wii U consoles this year, so expect to see sales on the console if you want one to play The Legend of Zelda: Breath of the Wild in 2017
Sony -- the PlayStation 4 Pro is finally launching on November 10, so don't expect to see any discounts on their latest flagship console. However, there's a good chance we'll see discounts on standard slim PS4 bundles as well as older "fat" PS4 bundles if stores have stock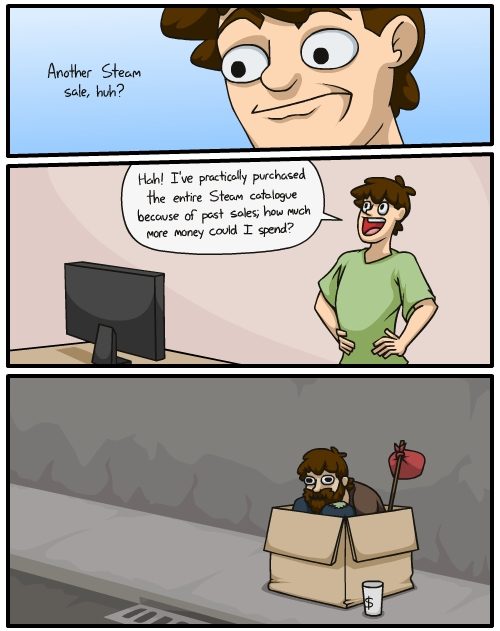 Steam users can expect to spend a little money during the Black Friday Steam sale.
Steam -- PC gamers should expect to see a Steam sale, as Steam has historically held massive storewide sales in recent years on Black Friday
Wearables
Apple Watch -- with the Apple Watch Series 2 release in September, we could see the Series 1 and "Series 0" models discounted as the wearables market has yet to take off. "Series 0" is the unofficial name of the original single-core Apple Watch, as Apple upgraded the processors and gave the updated models the Series 1 moniker
Fitbit -- new Fitbits were released earlier this year, which means older Fitbit fitness trackers should be priced lower at a number of stores
Pebble -- Pebble recently released the Pebble 2, the new iteration of the popular Pebble smartwatch. As a result, you could see sales on the original Pebble and Pebble Time
Are there any products you're looking to buy this Black Friday or Cyber Monday? Leave a comment with the products you think we'll see on sale this year and stay tuned to RedFlagDeals for the latest in Black Friday news, flyers, tips and more as we inch closer to one of the biggest shopping days of the year!