Google Nest Hub Max: The Best Smart Home Speaker to Buy This Christmas
By
Thomas Kenzaki
December 21, 2020
Google has some of the best smart home products around. They look great and function flawlessly too. The Google Nest Hub Max looks to build upon the success of the Nest Hub by offering big upgrades like a larger screen, bigger speakers, and a camera.
When I first took a look at the Nest Hub last year, I found it to be a wonderful device which adds helpful features to any room. With that said, the Google Nest Hub Max is an upgrade in almost every way over the original (and still very popular) device.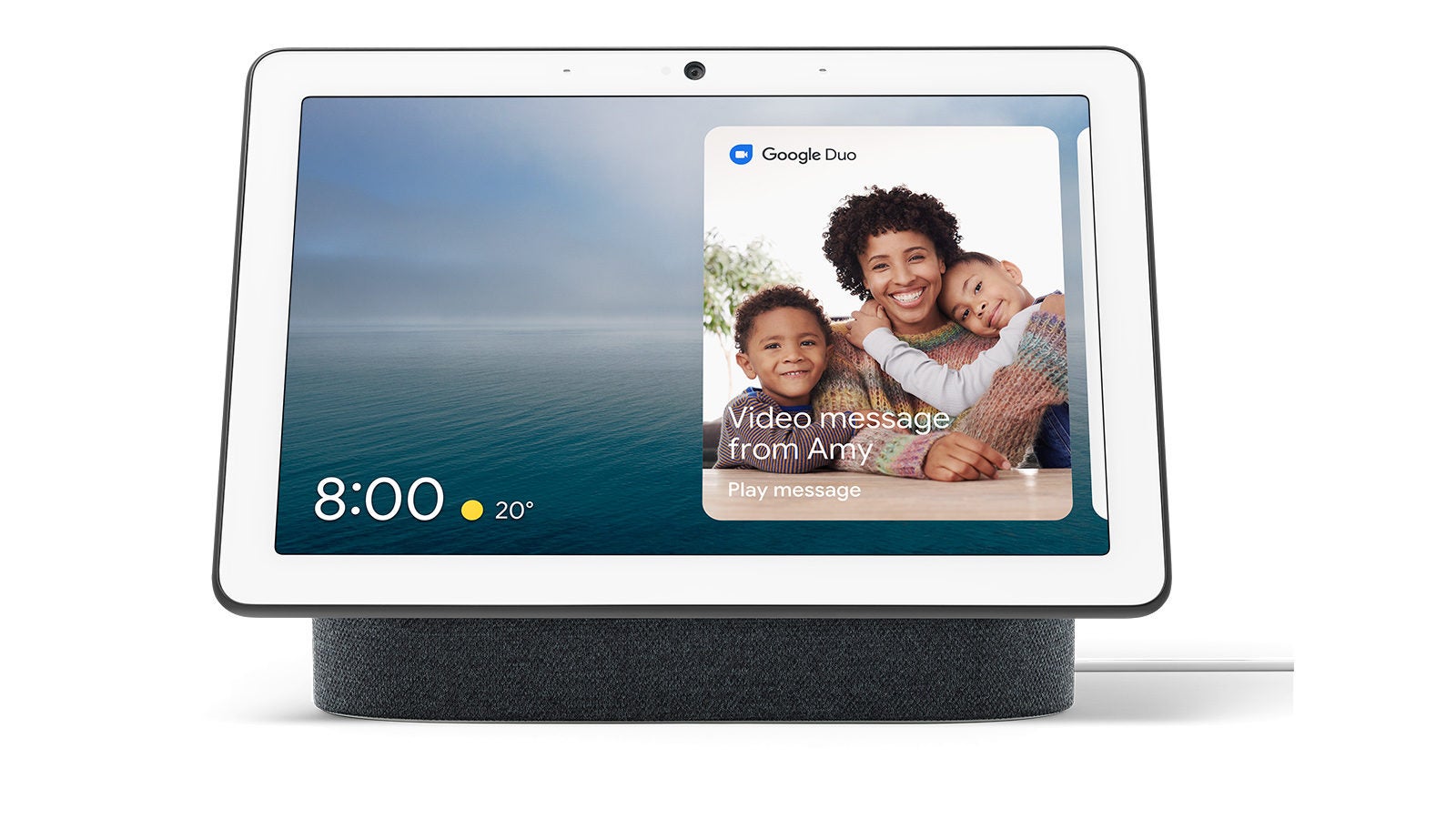 The Specs
Display size: 10" LCD touch screen
Display Resolution: 1280 x 800 pixels
Speaker: Stereo speakers and woofer
Microphone: 2 Far-field microphones
Camera: 6.5-megapixel camera
Sensors: Capacitive touch and Ambient light sensor
Connectivity: 802.11b/g/n/ac (2.4 GHz/5 Ghz) WiFi and Bluetooth 5.0
Overview
The easiest way to describe the look of the Nest Hub Max is that it's a larger version of the Nest Hub. The simple and minimalistic aesthetic design will look great in virtually any room.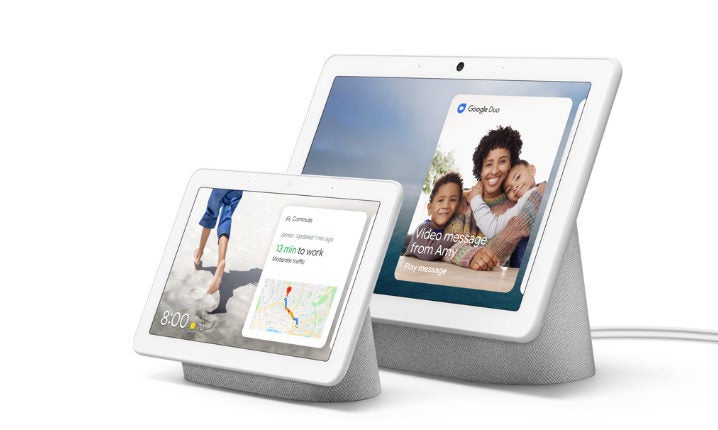 Obviously, the larger design of the Nest Hub Max will be best suited for bigger rooms, however even smaller rooms can take advantage of the benefits from a larger screen and speakers.
The most noticeable difference (aside from the size), is the addition of a camera for making video calls. The camera offers 6.5 megapixel resolution which is more than enough for video chatting family and friends, and as of December 2020 the Nest Hub Max also supports Zoom calls.
Using The Nest Hub Max
If you've purchased any smart home products from Google, you'll know that the packaging is minimal, and the setup is quick and easy. The Nest Hub Max is no different.
To set up the device you'll use the Google Home app on your phone or tablet. The easy to follow instructions will have you up and running in just minutes.
All the best features from the Nest Hub are carried forward to the Nest Hub Max, including the ability to use your display as a slideshow connected to your Google Photos account, controlling your smart home devices such as lights, and thermostat, viewing your schedule, setting reminders or timers, and watching videos or listening to music.
Those of you who want to use their Nest Hub Max as a streaming video player will be happy to know that the device added native support for both Disney+ and Netflix in 2020. Add YouTube into the mix and you'll have no shortage of easy to stream content available. In addition you can still cast video from other devices to the Nest Hub Max for even more versatility.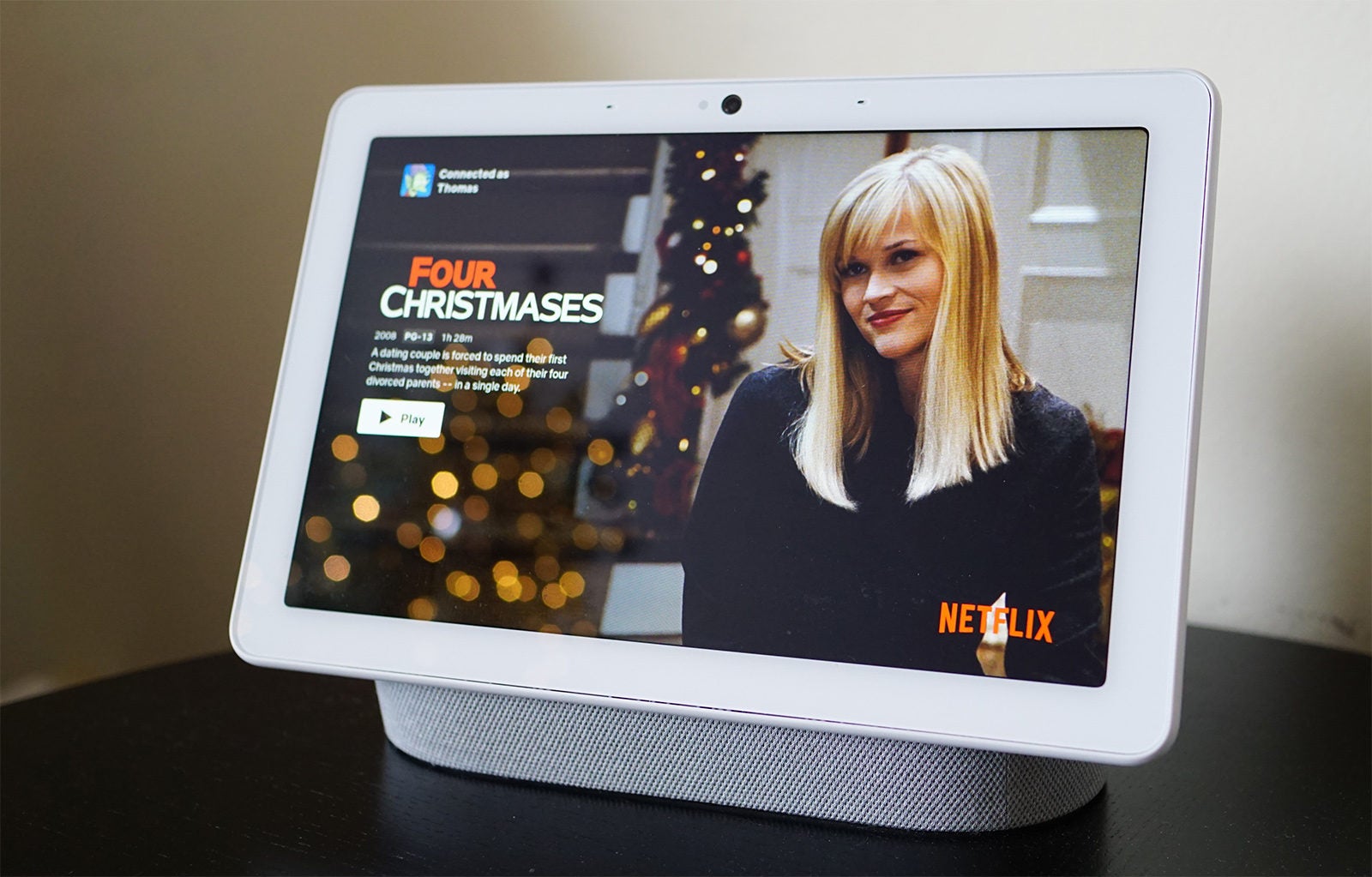 Rest assured knowing that the audio quality is superb and a big upgrade over the Nest Hub. While not always true, bigger speakers often lead to better sound and in the case of the Nest Hub Max, it offers room filling sound with good bass as well which is particularly great when listening to music.
One gimmicky (but really cool) feature that the Nest Hub Max gains due to its built-in camera is gesture based controls. You can put your hand up making a stop-like motion which will pause (or resume) video and music, cancel timers, or stop whatever Google is saying.
Camera Features
Building on gestures, the camera itself is a great thing to have if you're big into video calling. The camera is fairly high resolution at 6.5 megapixels, but its quality starts to drop quickly in lower light (as with most cameras in devices like these).
During video calls it takes full advantage of the 127-degree wide angle lens with subject tracking to always keep you in the frame. For a device that's not likely setup at a desk where you'd usually be sitting directly in front of, this could be a very useful feature. Even more so if you're someone who loves pacing around the room during calls.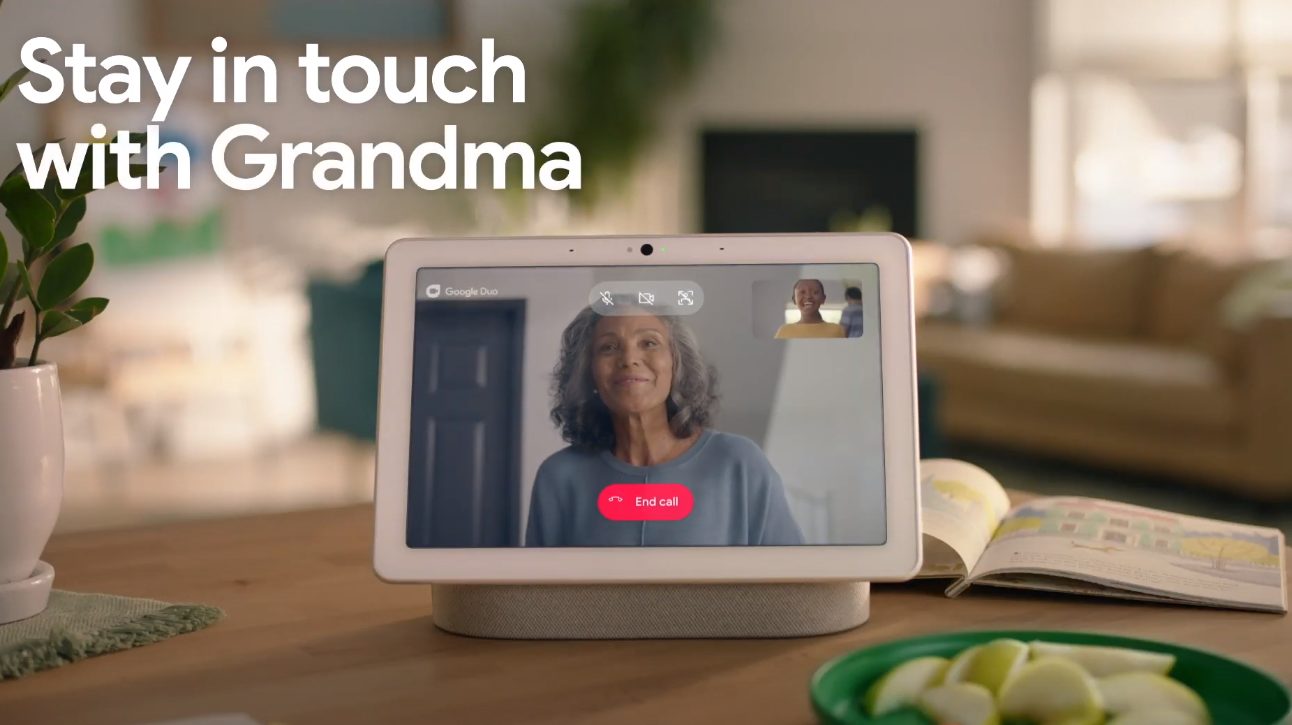 With the recent surge in Zoom calls during the 2020 Coronavirus pandemic, you'll be happy to know that Zoom calls are now also supported (although most people probably won't be replacing computers with the Nest Hub Max as their primary device).
Another great feature that comes with the Nest Hub Max having a camera is that it can double up as a Nest security camera. You can monitor your home, get activity alerts sent to your phone, or just tune in to a live view from the camera to check in on things.
One thing to note about the Nest Hub Max's camera is that it doesn't have a physical shutter. You'll need to use the switch on the back of the device which, according to Google, physically disconnects both the mic and camera.
Final Thoughts
The Nest Hub Max is a fantastic device to put in any room. It looks great, offers a wealth of useful features, packs a beautiful 10" display, offers great sound for any room, and perfectly integrates into your current or future smart home.
If you're looking to upgrade from a basic smart speaker without a display, you'll find a huge amount of improvements by switching to the Nest Hub Max. Yes, the price is a lot higher than the Nest Mini ($299 versus $69) but you're getting so much more which justifies the higher price!
You can also find the Nest Hub Max on sale from time to time for $239 (like right now at Google, Best Buy, & Staples) which makes it an even better buy.