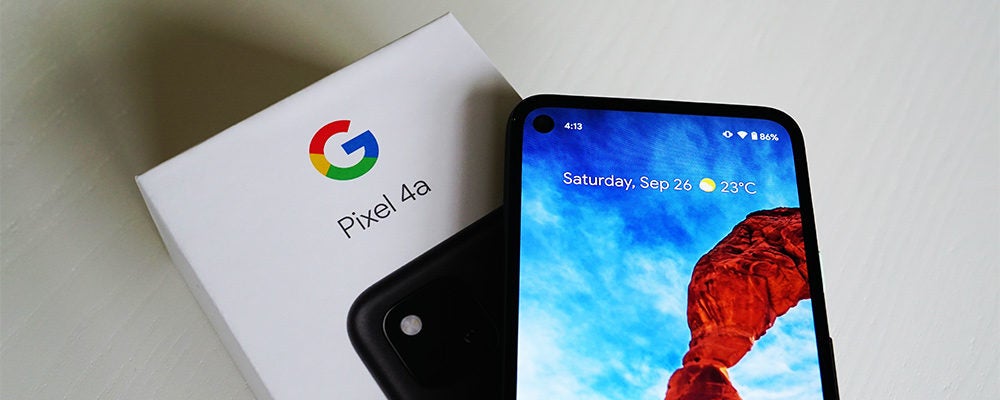 Google's New Pixel 4a Offers Big Value at an Affordable Price
By
Thomas Kenzaki
September 25, 2020
The Pixel line of smartphones from Google have always represented a really great value, and with the new Pixel 4a that trend continues. There's very little not to love about the new phone, and here's why you should consider it for your next phone upgrade.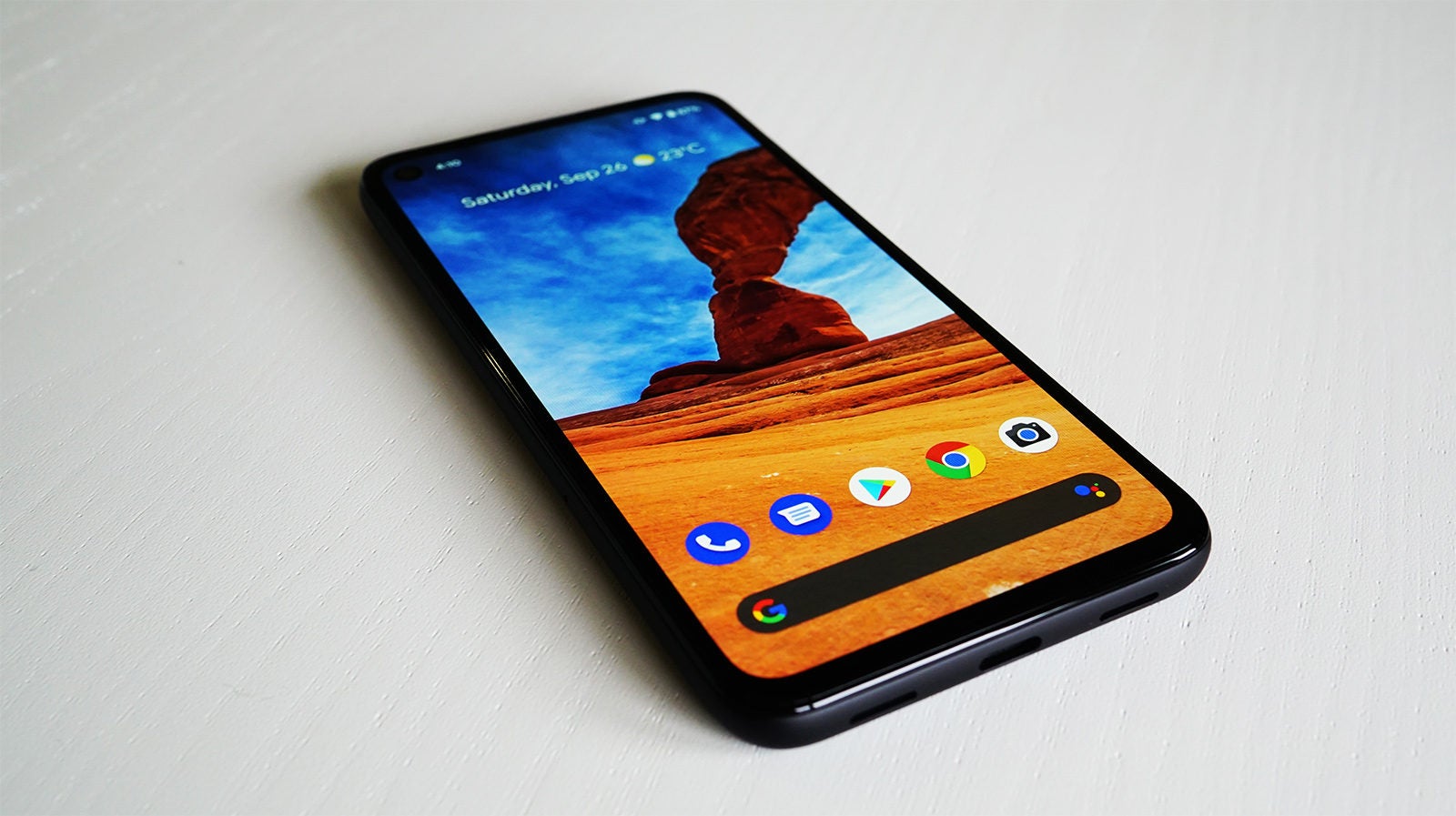 Details
Display: Full-screen 147.6 mm (5.8") display
Battery: 3140 mAh
Memory: 6 GB LPDDR4x RAM
Storage: 128 GB storage
Warranty: 1 year
Price: $479
Camera
Most people want their phone to have a good camera to capture special moments, or maybe just what you're eating for lunch. Google's Pixel line has been known for having great cameras, and that's no different with the Pixel 4a.
While it doesn't offer the multiple lens setups that many of today's higher end phones have, the 12.2MP dual-pixel rear camera with ƒ/1.7 aperture is no slouch and produces very sharp and vivid images. With popular photo modes including Portrait, Top Shot, Night Sight with Astrophotography, it's ready for any situation.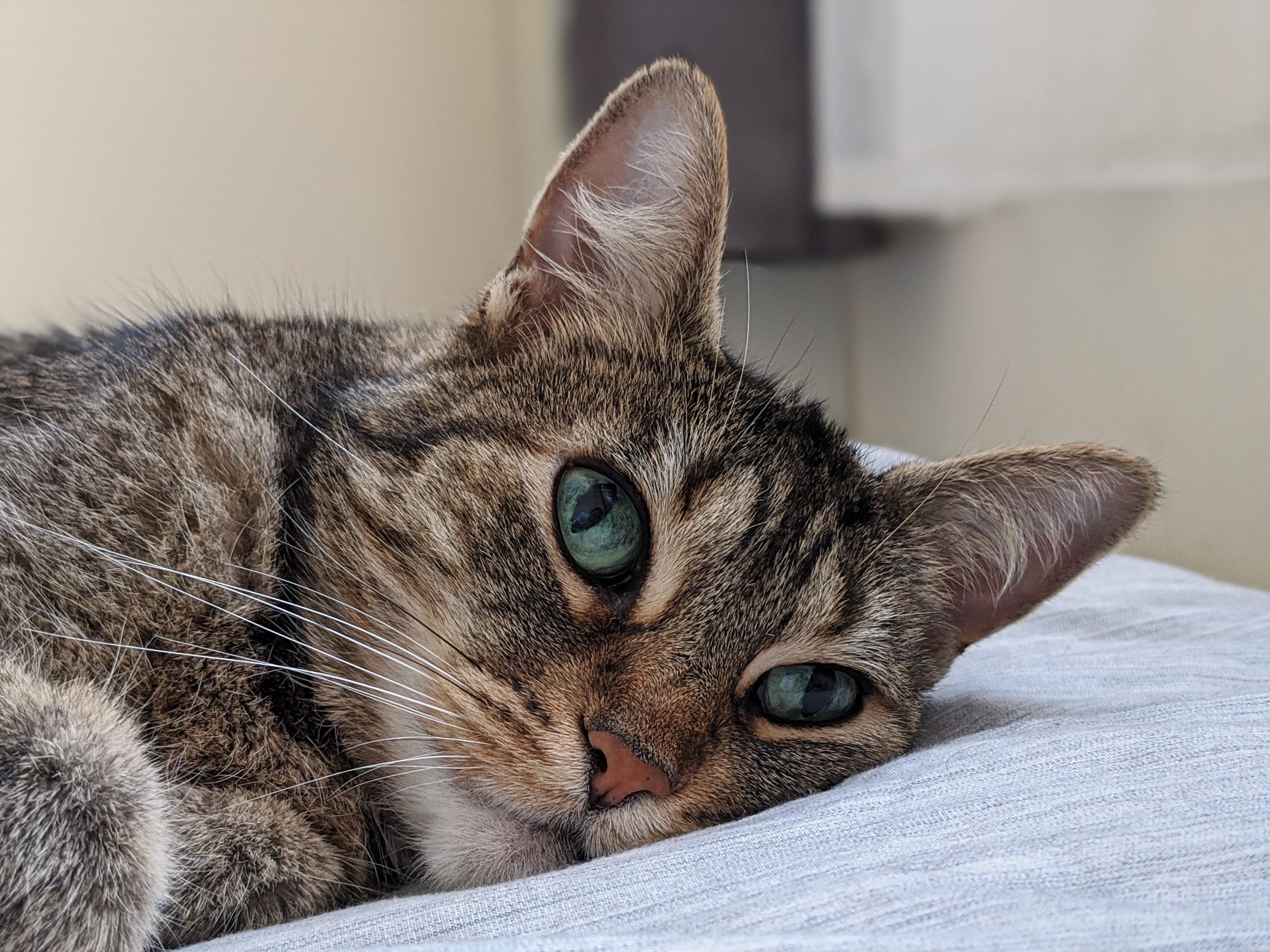 Design and usage
With it's beautiful 5.8" OLED all-screen bezel-less display (a first for Google's Pixel line), you get a phone that's a great size for single hand use. There's a fingerprint scanner on the back and you'll find the volume rocket and mint green power/lock button on the right side.

The micro-sim card slot is on the left side and the bottom of the phone is where you'll find the USB-C 3.1 port with a mic and speaker to its sides. A second speaker can be found up above the top of the screen for stereo sound.
Also, up top is where you'll find the top microphone and a 3.5mm headphone jack. There's no need for a dongle to use your wired headphones with the Pixel 4a!
The Pixel 4a feels good with its matte black rear shell, and its performance is pretty snappy overall. It's not the fastest phone in this price range, but has many advantages over the competition such as great Google Assistant integration, a clean Android operating system, and at least three years of updates from Google.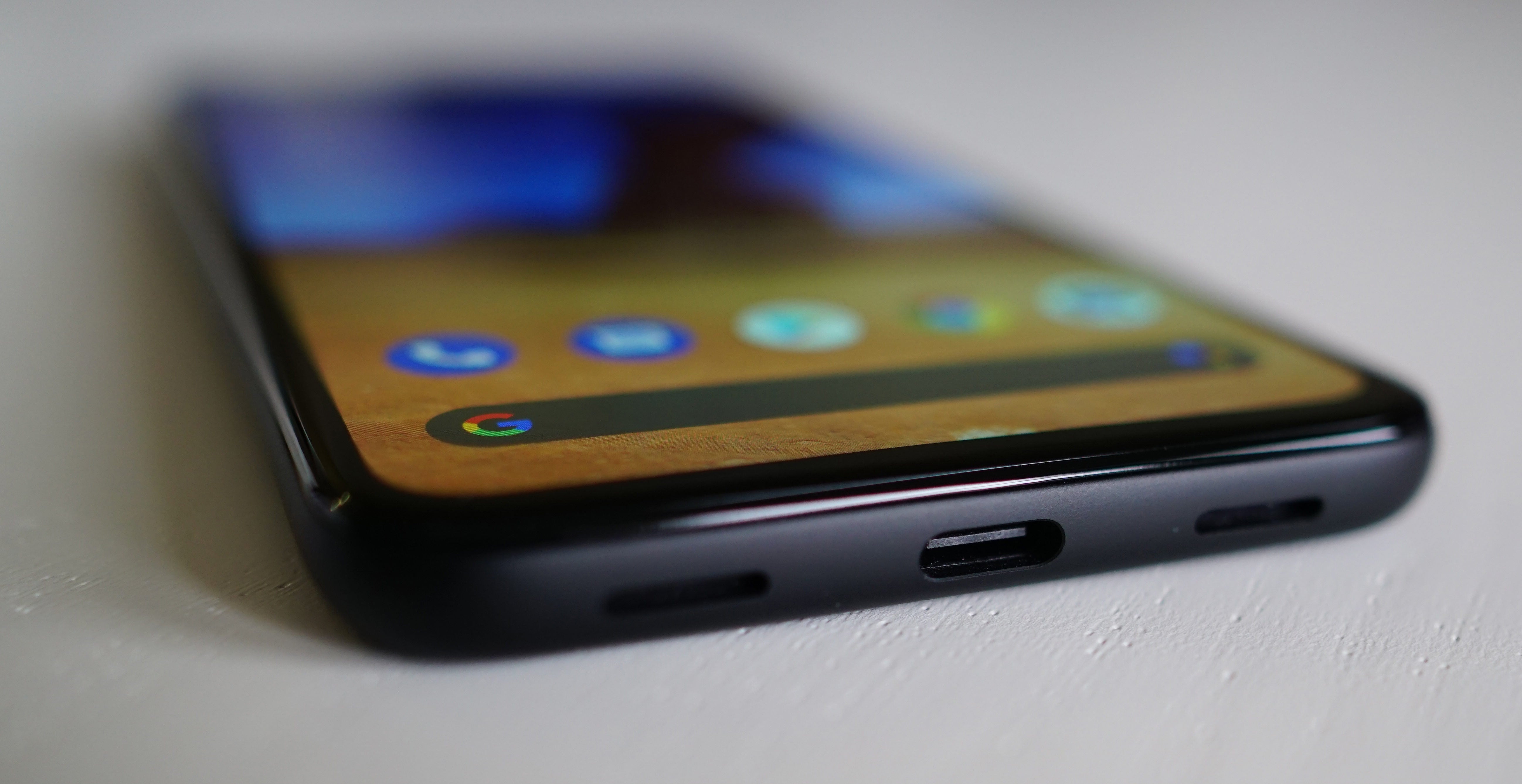 Battery life is good with its 3140 mAh battery (a slight increase from the Pixel 3a) but if you're a very heavy user, you'll likely need to reach for a charger before the end of the day. Luckily with its 18w fast charging, you won't be stuck tethered to the wall for long. Unfortunately the Pixel 4a doesn't support wireless charging which was likely a cost cutting measure.
The Pixel 4a also comes with 128gb of built-in storage which is a great starting point for a budget phone, but it's not expandable via microSD cards so you'll need to make sure 128gb is enough for your needs.
Who's it for?
At $479, the Pixel 4a is a budget phone but has a premium feel to it. You get some really nice features (did I mention how great the camera is?) that are on par with devices which cost twice as much.
It's a great choice for any budget conscious consumer who wants a new phone that'll last many years. It's also a fantastic choice for anyone thinking about making the switch from Apple to the world of Android.
Final thoughts
There's a reason why Google's Pixel line is so beloved within the Android ecosystem. Great features, fantastic cameras, beautiful designs, and the best support make choosing a Pixel phone an easy decision to make.
The Pixel 4a does an amazing job of including the best of what makes Pixel phones so popular, and packages it in a great looking design that's not only easy to use one handed, but also takes beautiful photos.
You can purchase the Google Pixel 4a at the Google Store and at most wireless providers in Canada.