Best Buy is Offering a Sale on Sony TVs
By
Jordan Maxwell
September 18, 2020
Looking for a new TV with rich picture and sound? Best Buy is doing a sale on Sony Smart TVs for a select handful of 4K models in Canada. Whether you're a binge watcher or a hardcore gamer, these TVs deliver a multitude of features that will change your viewing experience.
We've highlighted a couple models to show you to get you started. Check out the full list of Sony TVs available for sale here. You can also compare models to see how they stack up against each other in terms of feature, picture and sound. Click here.
Sony 75" 4K UHD HDR LED Android Smart TV
Start casting your favourite movies and TV shows on this massive 75" Sony TV model, powered by Android. It gives you access to all of your favourite streaming services, including Netflix, Crave, Amazon Prime Video, and YouTube, along with access to Google Play apps, including games, and music through services like Spotify, and more. Even video game play will never be the same. It has superior mapping technology and resolution quality that will enhance your gameplay and visuals, whether you're playing Call of Duty or FIFA 19. You can also add other media sources to it as it has 4 HDMI inputs, 3 USB ports, Wi-Fi, Ethernet, and Bluetooth connectivity.
Sony 65" 4K UHD HDR LED Android Smart TV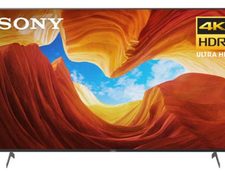 Featuring 4K Ultra HD display and a 3840 x 2160 resolution, this Sony 65" offers lifelike detail, superior colour display and contrast. If you get the added accessories (see below), you can take your home entertainment system to the next level. For all the movies, TV shows, and sports occasions, it's big enough to satisfy your appetite for large gathering and quiet nights. It also had four HDMI inputs, three USB ports, Wi-Fi, ethernet, and a Bluetooth 4.2 wired and wireless connectivity.
Sony BRAVIA 55" 4K UHD HDR OLED Android Smart TV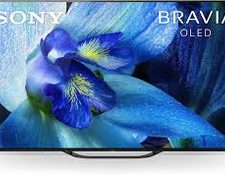 If you've been stuck in the 40" zone for a while, it's time to upgrade to a bigger unit. This 55" inch has all of the bells and whistles the previous TV has just bigger. The TV analyzes and processes data in every image in order to reproduce colours that are not only more precise, but also more natural. Combine that with Dolby Vision and you have an almost flawless TV.
Sony TV and Home Theatre Accessories
Whether you're looking to enhance your audio experience or add some smart features to TV setup, Best Buy is also offering TV and audio accessories from your home theatre.
Sony 400-Watt Channel Sound Bar (w/ Wireless Subwoofer)
You can enjoy the feeling of the theatre in the comfort of your home with Sony's Sound Bar addition. Perfect for all Sony TV models, you can feel the vibrations of 5 different sound modes. You can also optimize the audio to what you're hearing and its tech setup is compatible with Google Home.
Sony 100-Watt Bookshelf Speakers (Pair)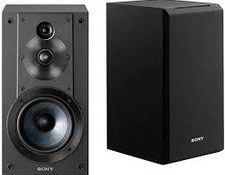 These are multi-use speakers that can be used for your TV or your music system. With 100 watts of power per speaker, it's a 3-way, 3-driver speaker with a 53Hz - 50kHz frequency response range. Its bass level delivers deep, crisp sound that's fit for any setup.
Start Shopping for a Sony TV Today!
Improve your TV experience through Best Buy's sale on Sony 4K and 8K TVs. Using an Android device can allow you cast content to Android TVs from a mobile device, like a smartphone, tablet, or laptop computer, using Google Chromecast, which is built right into the TV. Or, you can share content from your Apple Device with AirPlay 2 support. The possibilities are endless. Check out the full list of Sony 4K and 8K TVs here. and start shopping today.