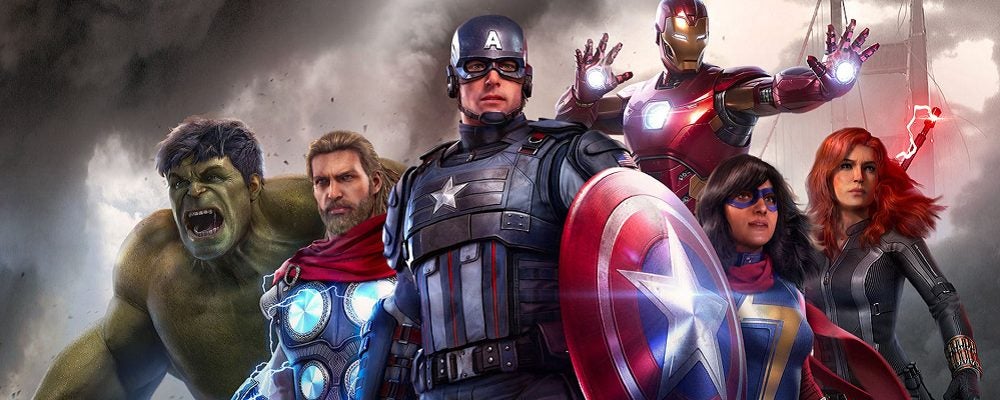 September 2020 Video Game Release Dates
By
Ambia Staley
August 28, 2020
Temperatures may be starting to cool down, but in the video game world there are still plenty of hot releases due this September!
This month, look forward to new games including Marvel's Avengers for Playstation 4, Xbox One, Stadia and PC, Tony Hawk's Pro Skater 1 + 2 for PS4, Xbox One, and PC, and more!
Without further ado, check out our list of games hitting store shelves in September:
September 1
September 3
September 4
September 8
September 9
September 10
September 11
September 15
BPM: Bullets Per Minute (PC) [Steam]
Fight Crab (Switch) [Nintendo eShop]
Spelunky 2*** (PS4/PC)
September 17
Medieval Dynasty (PC) [Steam]
September 18
September 22
13 Sentinels: Aegis Rim (PS4) [Amazon]
September 23
September 24
September 25
September 28
September 29
Re:Turn - One Way Trip (PS4/Switch/Xbox One/PC) [Steam]
September 30
Baldur's Gate III (Stadia/PC) [Steam]
* The Deluxe Edition of Marvel's Avengers gets players 72-hour early access, making the game playable on September 1 instead of September 4.
** The Outer Worlds base game is required to download this DLC.
***Spelunky 2 is expected to launch the Steam version "no later than a few weeks after the September 15th launch date".
If you've missed out on previously-released games, then check out our list of releases for past months, including June, July, August and more -- here on RedFlagDeals!
Will you be playing any of September's new releases? Let us know in the comments!