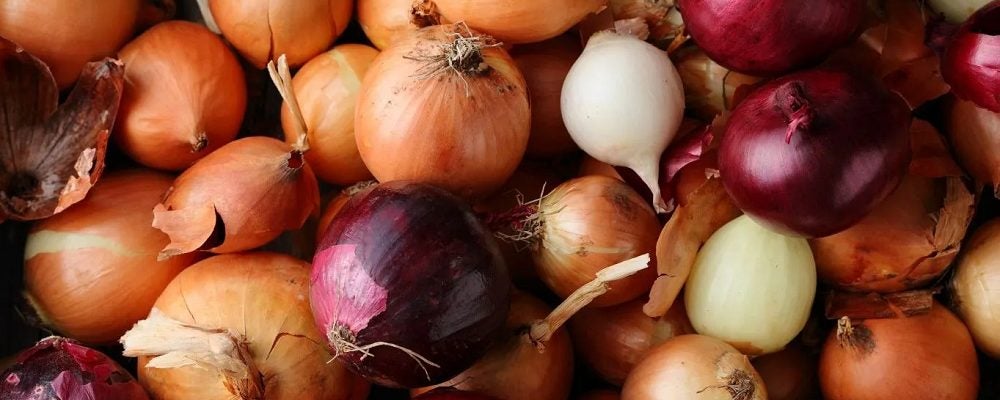 Red, Yellow, White, and Sweet Yellow Onions are being Recalled Due to Salmonella
By
Ambia Staley
August 4, 2020
If you've recently purchased onions on your weekly grocery trips, be sure to check out this latest recall from the Canadian Food Inspection Agency (CIFA), as there is a massive recall on onions due to possible salmonella contamination.
Late last week, the CIFA identified and issued a recall on onions grown by Thomson International Inc. and imported from the United States due to possible salmonella contamination. The recall extends to yellow, red, and white onions as well as sweet onions in all sizes, including bulk, mesh sacks, cartons, and boxes.
The onions in question have been imported from Bakersfield, California in the United States and may appear in stores under the following brands:
El Competidor
Imperial Fresh
Onions 52
Tender Loving Care
Thomson International
Thomson International Premium
Thomson Premium
This recall extends to products imported as far back as May 1, 2020, so if you've got onions in your home at the moment, be sure to check.
The CIFA advises you to not eat these raw onions and any retailers, distributors, manufacturers, and food service establishments should not be using or serving the recalled products above.
If you currently have any recalled product, they should be thrown out or returned to the location you've purchased them from. If you're unsure about the onions in your possession, you're advised to check with the place of purchase and find out.
If you believe you've become sick from eating any recalled product, call your doctor.
Click here to see the full recall statement from the Canadian Food Inspection Agency.