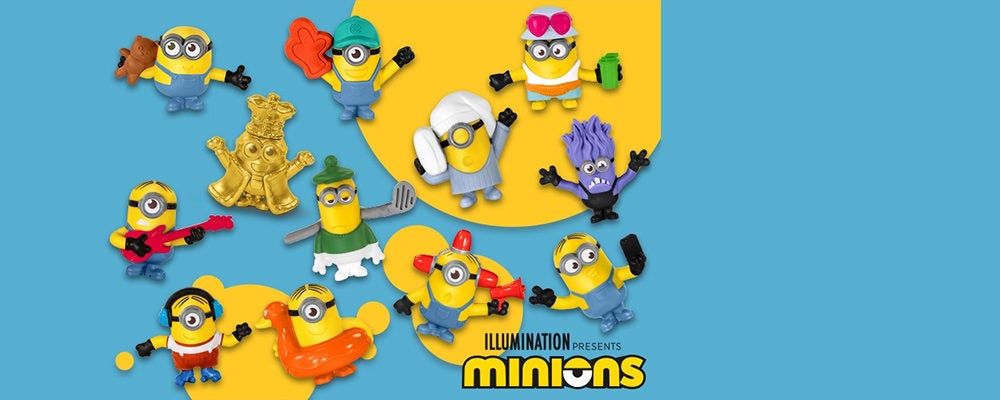 A Huge New Set of Minions Happy Meal Toys Have Arrived at McDonald's Canada
By
Thomas Kenzaki
July 23, 2020
A hot new set of Happy Meal toys have just arrived at McDonald's Canada. Starting this week you'll be able to start collecting a brand new series of Minions toys.
The new toys are based off the upcoming film, Minions: The Rise of Gru, which was originally slated for theatrical release on July 3rd. Due to the COVID-19 pandemic, that release was pushed back a full year to July 2021 but McDonald's decided to still release the toys now, rather than keep them in storage until next year.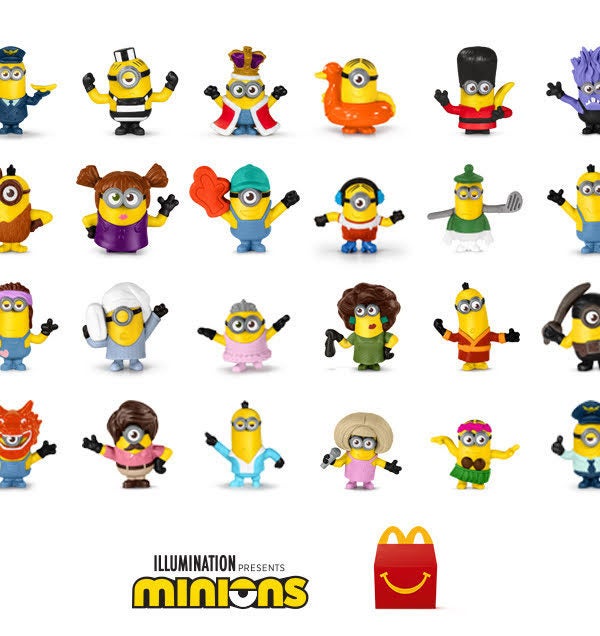 Collecting the entire Minions Happy Meal toy set will be no easy task as there are 97 of them in total. 62 are regular Minions and 35 are Golden Minions. The average Happy Meal toy set contains approximately 10 toys, so it'll take a LOT of trips to McDonald's to collect all 97.
One toy is included with each Happy Meal and most restaurant locations will let you buy them separately should you not want the food. The typical run of each toy set is about one month, so make sure you head out early if you want to collect them all.
Let us know what you think of the new set of Happy Meal toys in the comments below.