An Incredible New Retro LEGO Nintendo Entertainment System (NES) Set Launches August 1st
By
Thomas Kenzaki
July 14, 2020
If you grew up in the 80s like I did, there's a good chance you spent a lot of hours playing Super Mario Bros., Duck Hunt, and other hit games on the Nintendo Entertainment System (NES). Now you can go into nostalgic overload by bringing the brand new LEGO Nintendo Entertainment System set home.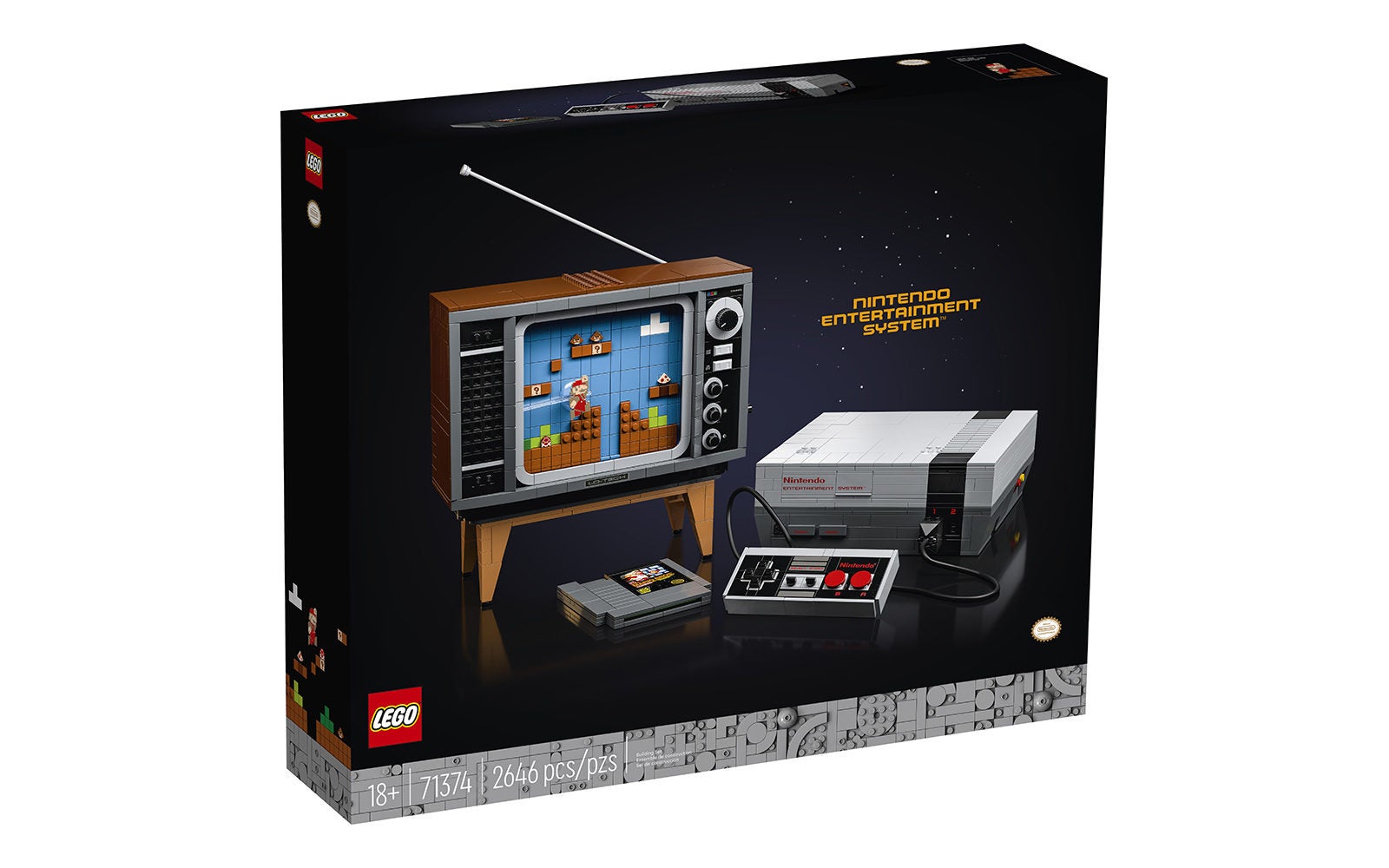 Revealed today, this new set builds upon the recent partnership between LEGO and Nintendo, which also brought us a more play based series of Super Mario sets (read our review here).
Unlike the Super Mario series of sets, this new Nintendo Entertainment System set is designed more so as a display piece for older fans of LEGO and Nintendo given its suggested age rating of 18+ (the Super Mario series of sets range from ages 7-8+ by comparison).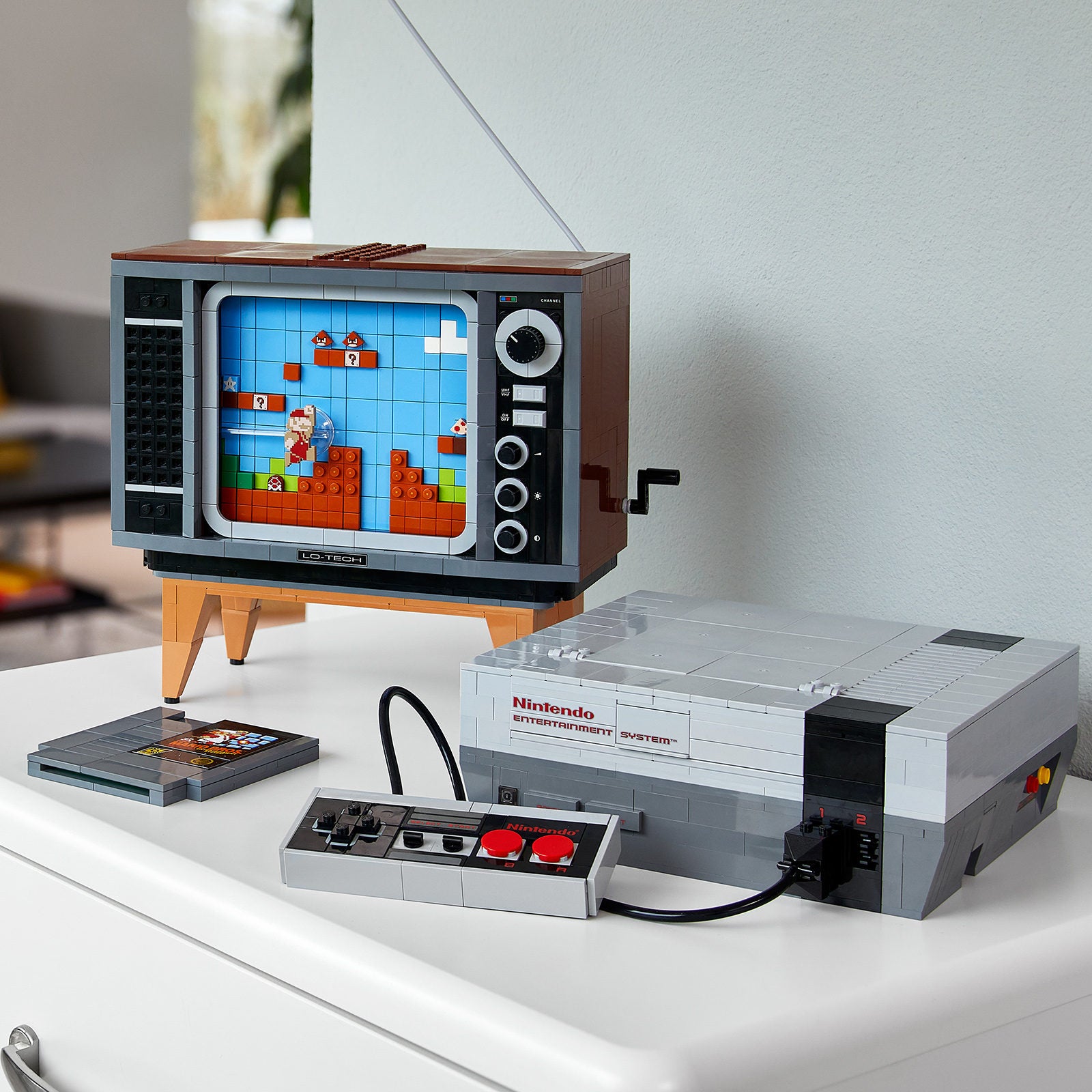 The newly revealed set has 4 main elements to it. A retro TV, the NES System, a wired game controller, and a Super Mario Bros. game cartridge.
Coming in at 2,646 pieces and a MSRP in Canada of $299.99, this won't be the LEGO set for everyone, but its beautiful design will satisfy serious builders who want a more challenging build that'll look great in any room and become an instant conversation piece.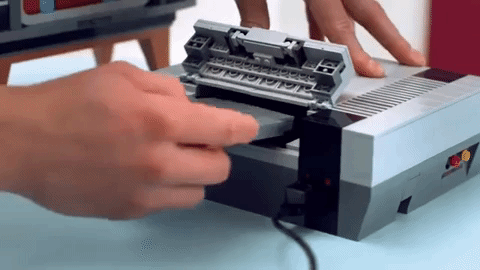 Besides just looking great, the LEGO Nintendo Entertainment System set includes 2 really cool features. The first is that you can actually put the game cartridge into the NES system and lock it in place.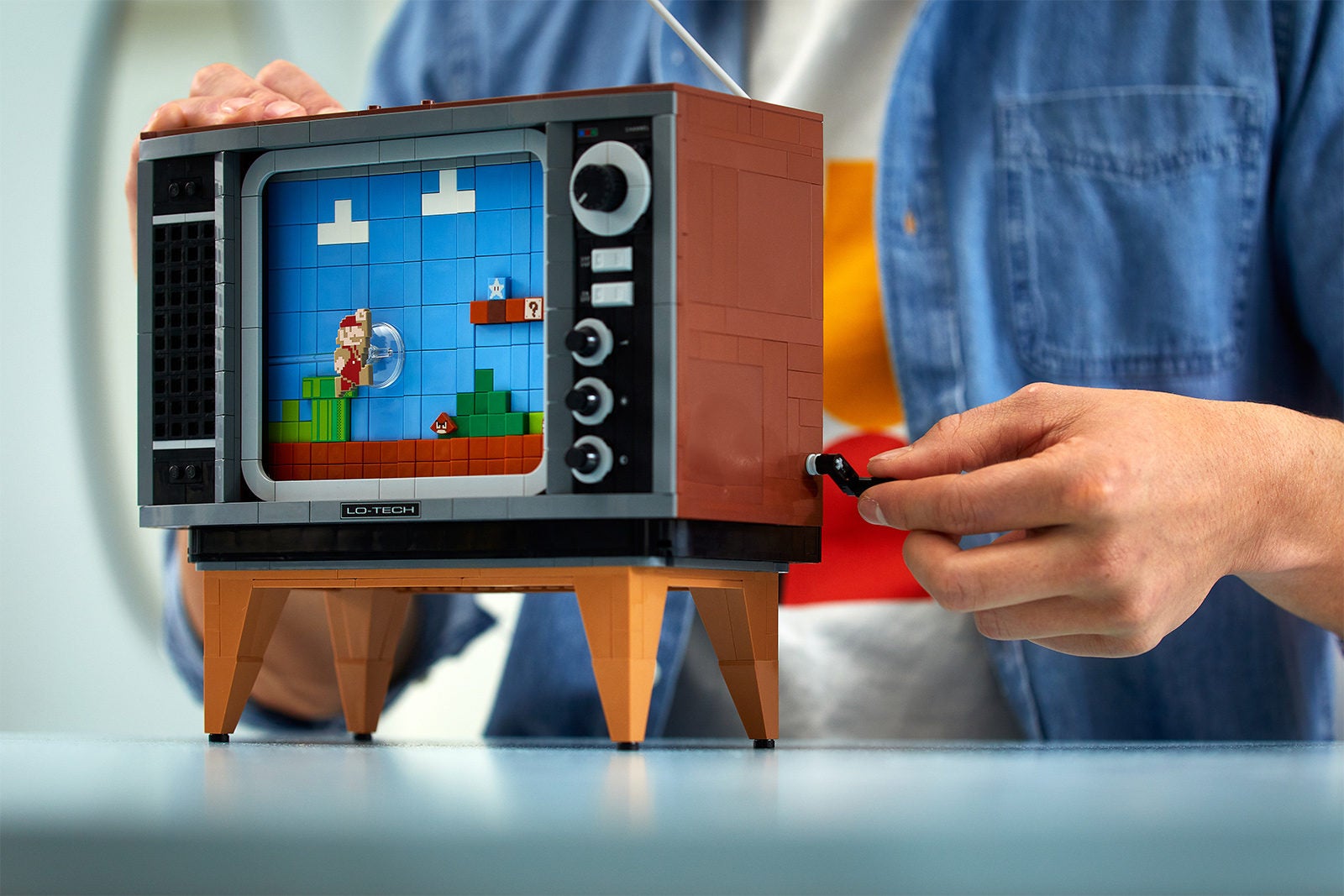 You can also use a small hand crank on the side of the TV which will rotate the scene on the screen, complete with an interactive flat 8-bit Mario figure!
In addition to that, if you own the electronic LEGO Mario figure from the Adventures with Mario Starter Course, you can place him on top of the TV and he'll also interact with the scenes. This adds a way for your kids or younger fans to be able to enjoy this new set as well.
Whether you're a casual gamer, or bought the NES the day it came out 35 years ago, this set is something you should seriously consider adding to your collection.
The Nintendo Entertainment System set will be available exclusively at the LEGO Shop on August 1, 2020, and will be available at select other retailers starting in 2021.