Shell Go+ is Now Available to All AIR MILES Collectors for 2020
By
Thomas Kenzaki
July 13, 2020
Going to Shell just got a lot more rewarding if you're an AIR MILES Collector. Starting today, every AIR MILES reward program member will receive Shell Go+ benefits for the rest of 2020, which means you'll have a lot more opportunities to rack up those miles when you visit Shell.
Shell Canada and AIR MILES have been rewarding Collectors for over 28 years and thanks to Shell Go+, it's never been a better time to visit the pumps.
The Shell Go+ program was previously only available to select Shell customers who were specifically invited to join and provided special benefits such as higher earn rates for miles, and discounts on fuel.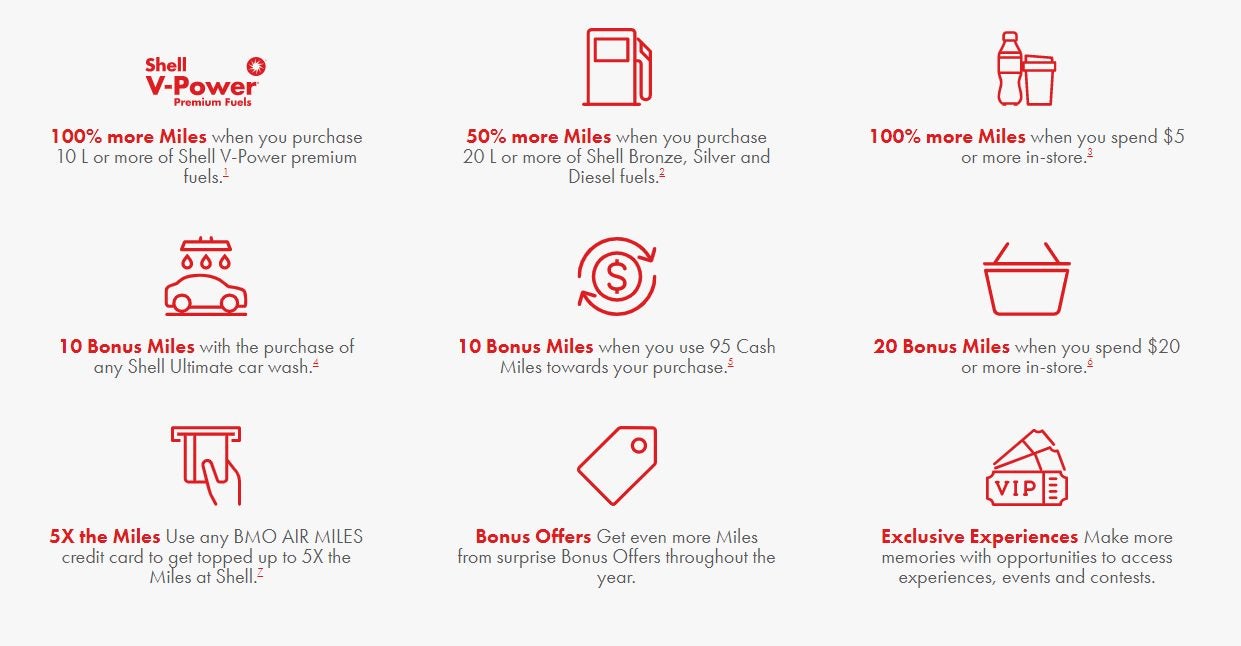 Now that the program is open to all AIR MILES Collectors, it opens the doors to millions of Canadians all across the country. If you're not currently a member, you can sign up for free at the AIR MILES website.
Here are just some of the benefits of the Shell Go+ program:
Up to 100 percent more Miles on all Shell fuels AND in-store purchases -- no longer are you limited to the types of fuel to get Miles
Getting topped up to 5X the Miles when using a BMO AIR MILES credit card
10 Bonus Miles when using 95 Cash Miles towards a purchase
10 Bonus Miles with the purchase of any Shell Ultimate car wash
Let us know in the comments below what you think of the new Shell Go+ benefits for AIR Miles Collectors.