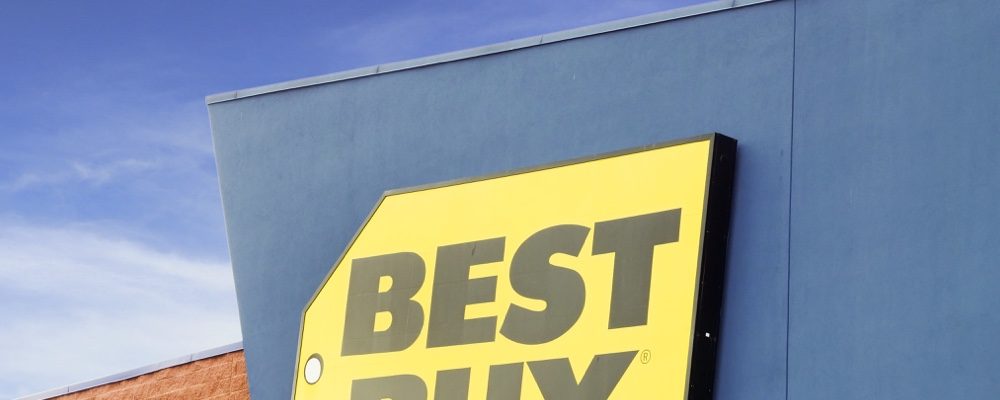 Best Buy's Boxing Day in Summer Sale on Now
By
Jordan Maxwell
June 23, 2020
Best Buy
is offering a summer deal for major appliances including dishwashers, freezers, washers and dryers, and more. You can get great deals on appliances from major brands such as Insignia, LG and Frigidaire. You can also save money by buying an
open box appliance,
or a brand new major appliance that could be subject to a 25% instant energy rebate on select Energy Star products.
To get the deal, sign up below to get a promo code for all major appliances. The offer is available online only.
The Top Picks during Best Buy's Summer Sale
Starting June 25, you can tap into hot new deals for major appliances at Best Buy. Tired of your old washer and dryer? Get a new high-tech set to clean your clothes without disappointment. If you're a BBQ enthusiast and have the space in the basement, why not get a freezer for your meats and other foods? Best Buy is also offering kitchen appliance packages. Check out some of the top items available during Best Buy's Summer Boxing Day sale.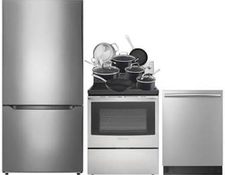 You can get a new fridge, an electric range, a dishwasher and new cookware — all that and savings of up to 25% as part of the Canada Energy Savings Rebate Program. That's savings of up to $500 per item. This Insignia and Cuisinart bundle includes an Insignia 18 cu. ft. top freezer refrigerator with LED lighting, 5.0 cu. ft. freestanding smooth top electric range, 51dB built-in dishwasher with stainless steel tub, and a Cuisinart aluminium 5-piece cookware set. The range has four burners and the 24" built-in dishwasher has 4 wash settings, 3 wash levels and a sanitizing option. The cookware set includes a 3 qt. saucepan with lid, a 6 qt. stockpot with lid, and 10" skillet.
Get rid of your old washer and dryer and start saving money with this new set from LG. This washer and dryer bundle from LG will transform laundry duty for good. It includes a high efficiency front load steam washer with 5.2 cu. ft. of capacity, and an electric steam dryer with 7.4 cu. ft. of capacity. Turn overflowing laundry hampers into a chore well done. LG's TurboWash technology can cut your wash time by 20 minutes while its TrueSteam technology helps remove wrinkles, static, odours, and allergens.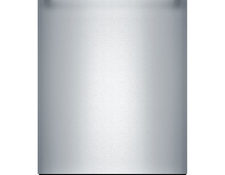 The Bosch 300 Series dishwasher features a spacious stainless-steel interior with adjustable racks and a flexible 3rd rack when you need it. That's perhaps the best feature it has — the third rack. For your dinner parties or meals with family, it works wonders and has the extra space to suit your needs. It's also quiet when it runs and has a 44dB noise rating. With 5 wash cycles and 4 options, the Bosch dishwasher has an Energy Star certification so you can save money in the long run.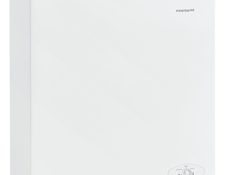 You can enjoy some extra freezer space for buying in bulk or cooking in advance with this 5.0 cu. ft. Frigidaire chest freezer. It comes equipped with a sliding storage basket and an external temperature control so you don't let out cold air to adjust the temperature. It also boasts a power indicator light so you can see at a glance if the freezer is off.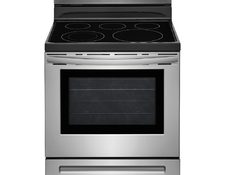 Need a new stove? You can finally get the oven you've been dreaming of with this Frigidaire range. Cook your favourite roasts, pies, and other mouth-watering dishes. You can cook multiple dishes simultaneously for your family using the spacious oven and smooth cooktop. With five multi-sized burners, including one to keep your food warming while you finish preparing the entire meal, you'll have more than enough space. It has a timer that allows you to have a timed cook option of up to 12 hours. The great thing about this model is that it has a self-cleaning feature.
Start Shopping for New Kitchen Appliances Today!
Whether you need a new washer and dryer for your laundry room or you need a new range and dishwasher in your kitchen, you've come to the right place. Best Buy has you covered. Check out all the latest kitchen appliances that is up for grabs during their Summer Boxing Day sale.