Free Online Resources and Entertainment You Can Take Advantage of Right Now
By
Ambia Staley
March 20, 2020
With the concerns over the coronavirus pandemic, many Canadians will be staying close to home for the foreseeable future. If you're looking for a few ideas to keep yourself entertained or plugged into the world around you, then be sure to check out our list of free resources and activities you can take advantage of right now from the comfort of your own home!
News
For those looking to keep up with the news, CBC News is trying to make itself more accessible to Canadians. CBC News Network is now available to all subscribers of Bell TV, Shaw, Cogeco and Eastlink, Rogers andTELUS Optik TV.
You can also access CBC News online through CBC Gem, CBCNews.ca, CBC.ca, or through the CBC News app.
Watch CTV News Channel and CP24 for Free
Keep up with current events with CTV's 24-hour news channels. You can now get free preview of both CTV News Channel and CP24 through participating TV service providers through April 17.
You can also watch CTV News Channel live online or through the CTV News App, or watch CP24 Live online or through the CP24 GO App at any time.
No Paywall for Coronavirus-related Articles at National Post
As of March 16, National Post has dropped its paywall on all stories related to the COVID-19 outbreak, meaning you can now read these articles for free on all Postmedia websites across the country until further notice.
Exercise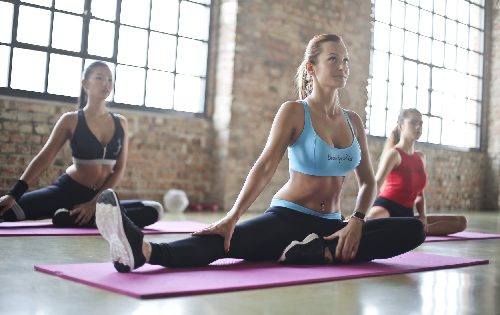 Free LesMills on Demand at-Home Workouts for GoodLife Members
Many of the gyms across the country, including GoodLife Fitness have shut their doors at this time. If you're a GoodLife member affected by the closures, you can still try to keep fit in the comfort of your own home, as the company is offering members complimentary access to over 100 LesMills On Demand workouts.
To claim this freebie, members will need to log onto their account on the GoodLife website -- if you haven't already registered for an account you can register for one using your email address or member barcode/keytag number and create a new password.
Free Workouts with Fit Factory Fitness
You may not be able to attend fitness classes for the time being, but Fit Factory Fitness is helping keep your body strong with free 30-minute workouts on Instagram Live.
These workouts are open to anyone with access to Instagram. You can also follow Fit Factory account in order to learn the times that they'll be streaming their workouts.
Free Workouts with Down Dog Fitness Apps
For a limited time, you can download and use Down Dog's apps for Yoga, HIIT, Barre, and more for free!
This offer is valid through April 1, however students and teachers can enjoy free access through July 1st when signing up using a school email.
Entertainment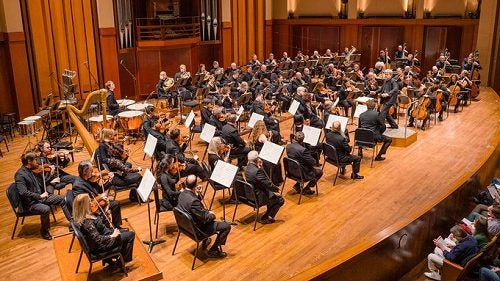 Free Video Broadcasts and Livestreams from the Seattle Symphony
Concert halls are one of the things closed throughout many parts of the world right now, but our friends down south at the Seattle Symphony are still helping bring the comfort of music to anyone who needs it with broadcasts of past shows and livestreams of new shows.
You can checkout their YouTube channel or Facebook page for past broadcasts, and sign up on their website to be notified of any upcoming broadcasts.
Free Opera Streams from The Metropolitan Opera
Enjoy the opera from the comfort of your own home, because The Metropolitan Opera is offering a series of free nightly streams. You can watch the stream online through the Met Opera's website, or access the stream through the Met Opera on Demand apps for Apple, Amazon, and Roku devices and Samsung Smart TV.
Free Virtual Tours of Museums Around the World
You can take a trip around the world while staying in the comfort of your own home, because Google Arts & Culture has teamed up with over 2,500 museums around the world to offer free virtual tours from museums including the Metropolitan Museum of Art in New York, The British Museum in London, and the Musée d'Orsay in Paris.
If you're a gamer, you'll want to head online to Epic Games, where they're currently offering up World War Z, Figment, and Tormentor x Punisher for free through April 2.
Get Goat of Duty for Free on Steam
No, you aren't misreading things -- There is a game titled Goat of Duty, and it's available for free on Steam through March 31.
All you need to do is log into your Steam account and add it to your library before the deadline. This game also has 4 online modes and you can compete against up to 10 players, which is great for anyone looking to socialize in some form while in social isolation.
Free Online Courses for Kids from Scholastic Learn at Home
If your child is out of school right now, you can keep their brain active with help from Scholastic Learn at Home, which is offering free online lessons for kids every day through April 1.
Free Access to Popular Channels for Rogers TV and Ignite Customers
If you're looking for something other than the news to watch on television, you may be happy to hear that Rogers is offering their TV and Ignite customers free access to popular channels including Cartoon Network, Disney Channel, Nickelodeon, Teletoon, FX, National Geographic, and more between March 16 and April 30. You won't be required to do anything to take advantage of this, as customers should automatically start seeing these channels from March 16.
Stream Previous NBA Games for Free with NBA League Pass
The current NBA season may be on hiatus, but you can relive old games with help from NBA League Pass. Now through April 22, you can stream every 2018-2020 game for free, including last year's historic championship run from the Toronto Raptors!
Stream 2019-20 NHL Games for Free
The hockey season may be on hold, but you can stream past games from the 2019-20 season with NHL Live for free through April 30!
You'll need to sign up for a free NHL Live account in order to get access to the games.
Stream Over 100 Past NFL Games for Free on YouTube
Relive some great football, because you can now watch over 100 complete NFL games for free on the NFL YouTube Channel! The channel even has a selection of past championship games throughout NFL history.
Keep checking back, as we'll continue to update this list as more things become available. And if you're come across any freebies or useful resources, be sure to share them in the comments!