How Much a Walt Disney World Trip Costs for Canadians in 2020
By
Thomas Kenzaki
January 31, 2020
Walt Disney World is one of the most popular family vacation destinations in the world. It's a place where both kids and adults can let their imaginations run wild and immerse themselves in the world of Disney. If you're thinking about visiting this year, here's a breakdown of how much it might cost.
It can be an expensive place to visit, but if you're smart about planning and take advantage of numerous discounts available to Canadian travelers, it can be quite reasonably priced compared to other destinations.
There are 5 main cost considerations: Transportation, Accommodations, Theme Park Tickets, Food, and Shopping. To keep things simple we'll look at the most affordable options available for a family of 4 (2 adults + 2 kids) leaving from Toronto.
| | Approximate Cost | Notes |
| --- | --- | --- |
| Transportation | $1,050US | Four flights from Toronto to Orlando |
| Accommodations | $900US | 6-nights at Disney's Pop Century Resort |
| Tickets | $1,427US | Four 7-day tickets with Canadian discount |
| Food | $840US | $120 per day for Quick-Service meals |
| Shopping | $800US | Four $200 Disney Gift Cards |
| Total | $5,017US | |
All chart prices listed are in US dollars.
Transportation
Flying is the quickest and most popular option, but it's also the most expensive. Flights from Toronto to Orlando can be found for $300 return per person during a great sale, but expect to pay closer to $400-500, especially if you're not flexible with your dates. West Jet and Air Canada both offer multiple daily direct flights. Newcomer Swoop can offer extra savings if you don't mind leaving from Hamilton or the various other risks.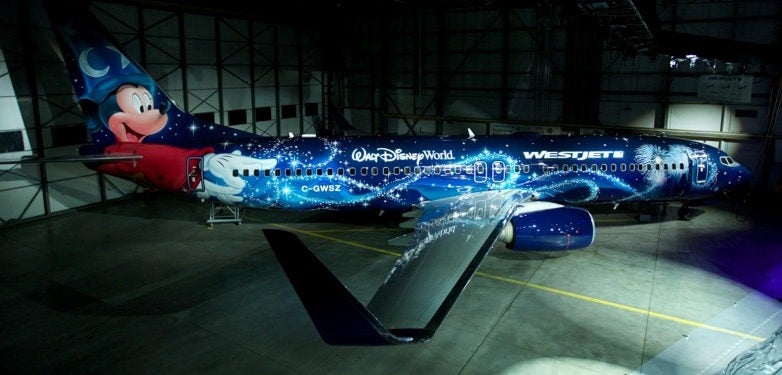 If you fly WestJet you might get lucky and get the Magic Plane
Driving is the best way to save money and even more so for larger groups. Most vehicles can get to Orlando and back from Toronto for around $300 in gas. If you can handle it, drive straight through for maximum savings or grab a cheap hotel each way to break up the drive. Either way, you're saving money versus flying, and the bonus is that you have your car there for Target runs and grabbing cheap food outside of the parks and resorts.
Flying: $1,200-$2,000CAD
Driving: $300-$500CAD
Accommodations
Where you choose to stay can be one of the biggest factors on how much your vacation ends up costing. There's also the whole on-site (at a Disney hotel) versus off-site debate, but for this article I'll be focusing on staying with Disney because of the many advantages it provides guests.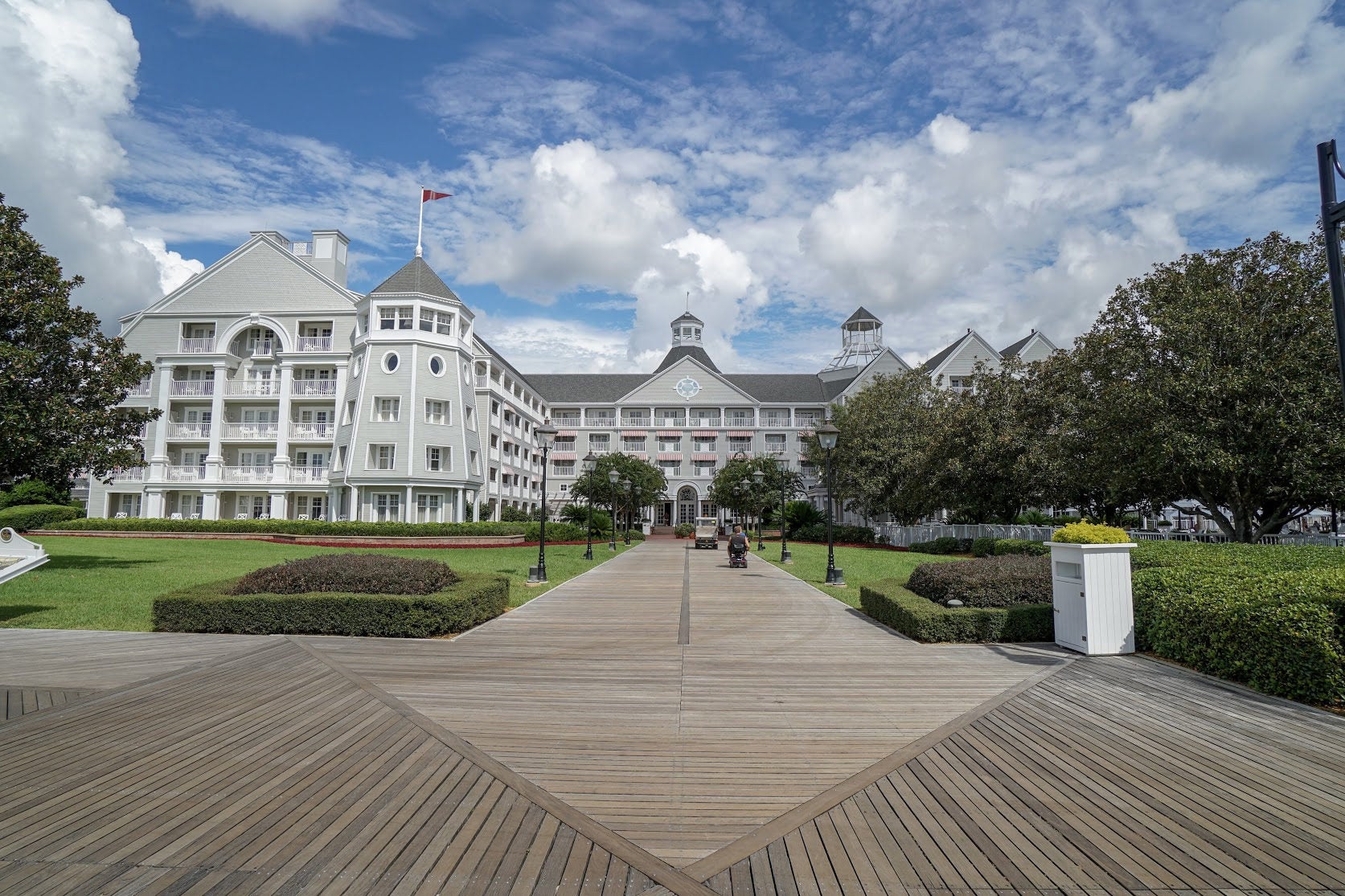 Disney's Yacht Club resort is perfectly located between Epcot & Hollywood Studios theme parks
When you stay at a Walt Disney World resort hotel you get all of the following benefits:
Free airport transportation on the Magical Express motorcoach
Free transportation to the theme parks, water parks, & Disney Springs
Free Magic Bands
Early access to FastPass+ reservations
Extra Magic Hours
Walt Disney World has multiple categories of resort hotels to choose from, ranging from Value to Deluxe. Value hotels start in the low $100s per night while Deluxe hotels start around $400US per night. All resorts offer pools, comfortable sleeping accommodations, food, free transportation, and great disney theming.
Pop Century offers classic Disney vibes, refurbished rooms, & direct Skyliner transportation
A room at Disney's Pop Century resort (my favourite Value resort) can often be found for between $150-180US per night. Disney often has resort room offers to save 10-25% off your room so check their special offers page for any current deals.
Tip: You may be able to decline Mousekeeping (Disney's housekeeping) and receive a $10 gift card per night for the length of your stay minus 1 night.
6-night stay at Disney's Pop Century resort: $900US
Theme Park Tickets
Orlando is a great city and Disney resort hotels are a fun place to be, but the main reason to visit Walt Disney World is to visit their amazing theme parks.
How much your tickets cost will vary depending on your individual group's needs. Single day tickets are very expensive and range from $109-$159US each for adults. Buying multi-day tickets can significantly reduce your ticket costs with a 10-day adult ticket starting at $47US per day.
Tip: Disney loves Canada and has offered a Canadian resident discount periodically over the past few years. There is a current 20% offer on 4-day or longer tickets until February 7th which can be used anytime this year. It's the best way to save on tickets outside of redeeming rewards program points (e.g: Air Miles).
7-day Ticket (1 park-per-day) for 2 adults + 2 kids: $1,427US
Food
Food is one area where you can easily save some money. There are so many great places to grab a snack or meal at Walt Disney World that you could end up spending a fortune if you don't watch your budget.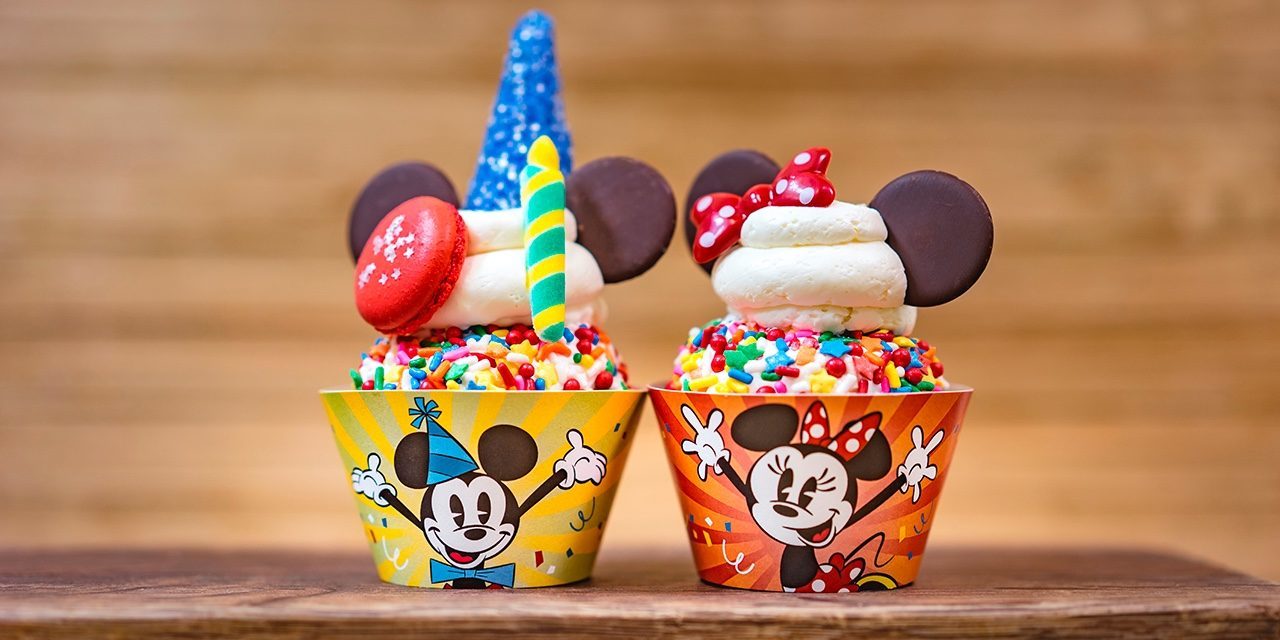 Your average Disney quick-service meal for a family of 4 will cost $40US and table-service meals $80-$100US. The theme parks let you bring outside food and beverages in, so you could cut your food costs down big time if you shopped for groceries to help save money.
For a budget trip where you're all about the rides and attractions and don't want to waste much time or money eating, your food costs could easily be budgeted to $120US per day for a family of 4.
Tip: Free dining is sometimes offered throughout the year and has the potential to save you money if you are big eaters or love character dining.
7-Day Food Budget - $840US
Shopping
It's hard to go away on a vacation and not buy anything. Especially so when you visit a place like Walt Disney World where there are things to buy everywhere you look!
The best recommandation I can give here is to come up with a set spending limit per person. Purchase a gift card for each person in that amount and ONLY use that card for shopping. This way you'll make sure you only spend that amount of money, and can easily track your spending as your receipt will always show your remaining balance.
A Coca-Cola thermal detonator drink is a cool (and refreshing) souvenir for $6US
Walt Disney World souvenirs aren't cheap so make sure your shopping budget is realistic to the cost of items at the resort. Here are a few examples of popular items available for purchase:
Minnie Ears - $30US
Spirit Jersey - $70US
Souvenir Popcorn Bucket - $25US
Medium Size Character Plush - $20US
Collectable Pins - $12-25US
Handbuilt Lightsaber - $200US
Four $200US Disney gift cards: $800US
Final Thoughts
Going to Walt Disney World isn't the cheapest vacation you can take, but it's definitely one of the most memorable that you can go on as a family. By going at the right times during the year, taking advantage of multiple discounts available to Canadian travelers, and setting budgets, you can easily spend a week at the most magical place on earth without breaking the bank.
Are you thinking about going to Walt Disney World this year? Let us know how much you're budgeting and if you have any tips for saving money.