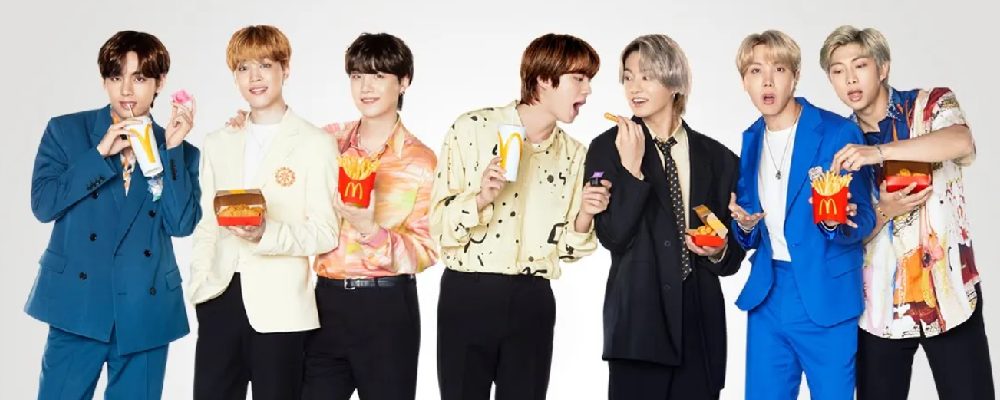 The New McDonald's x BTS Meal is Now Available in Canada
By
Thomas Kenzaki
May 26, 2021
BTS fans don't have to wait any longer to try the new BTS meal at McDonald's because as of today it's now available across Canada at participating restaurants.
First announced in April, the launch of the BTS meal on May 26th was highly anticipated by Canadian BTS fans. Each social media post from McDonald's Canada hyping the new release garnered thousands of likes, with one post even reaching over 100,000.
The new meal consists of 10-piece Chicken McNuggets, medium World Famous Fries, medium Coke, and Sweet Chili and Cajun dipping sauces inspired by recipes from McDonald's South Korea.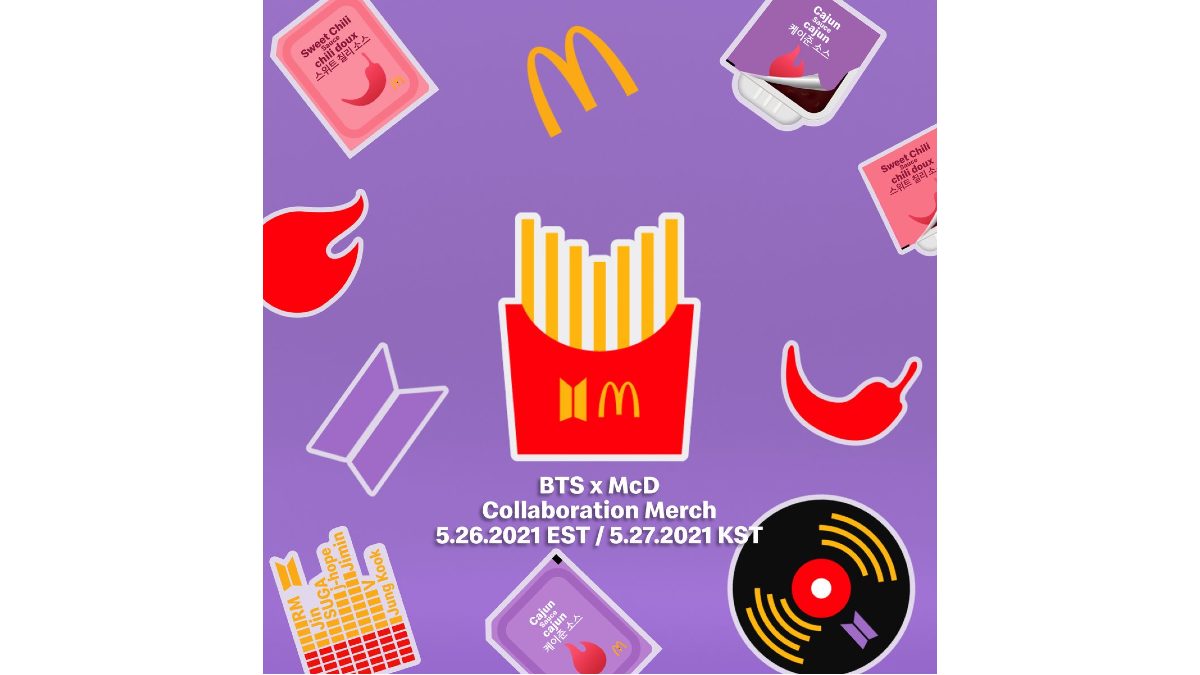 In addition to the new limited-time menu addition, there will also be a McDonald's x BTS merch drop at 7pm EST tonight on the Weverse Shop app and will include hoodies, purple bathrobes, socks, sandals and more.
"Whether it's the McDonald's fry box logo with seven fries for each BTS member, or the marriage of BTS purple with McDonald's red and gold, these designs are the perfect representation of an iconic partnership between two fan-favorite brands. And to get it, you must download the Weverse Shop app and create an account as you prepare for the merch to drop."
It's recommended that you download the Weverse Shop app and create an account in advance of the 7pm EST drop.
The new BTS meal will be available at McDonald's until June 21st and can be ordered in-restaurant, through the mobile app, at the drive thru, or via McDelivery.
Let us know in the comments if you'll be trying out the new BTS meal at McDonald's.
____________________
Source: McDonald's Canada