Check Out the TD Credit Card Selector Tool to Find The Best Credit Card for You!
By
Kate Musgrove
March 30, 2021
If you're wondering what might be the very best credit card for you, you may want to check out the TD Credit Card Selector Tool. It has five simple steps, each with a straightforward question designed to narrow the TD credit card options to find the best one for your lifestyle, income level and spending habits. The questions are simple, there's no obligation to pursue the card suggested to you, and there's no personal information passed along.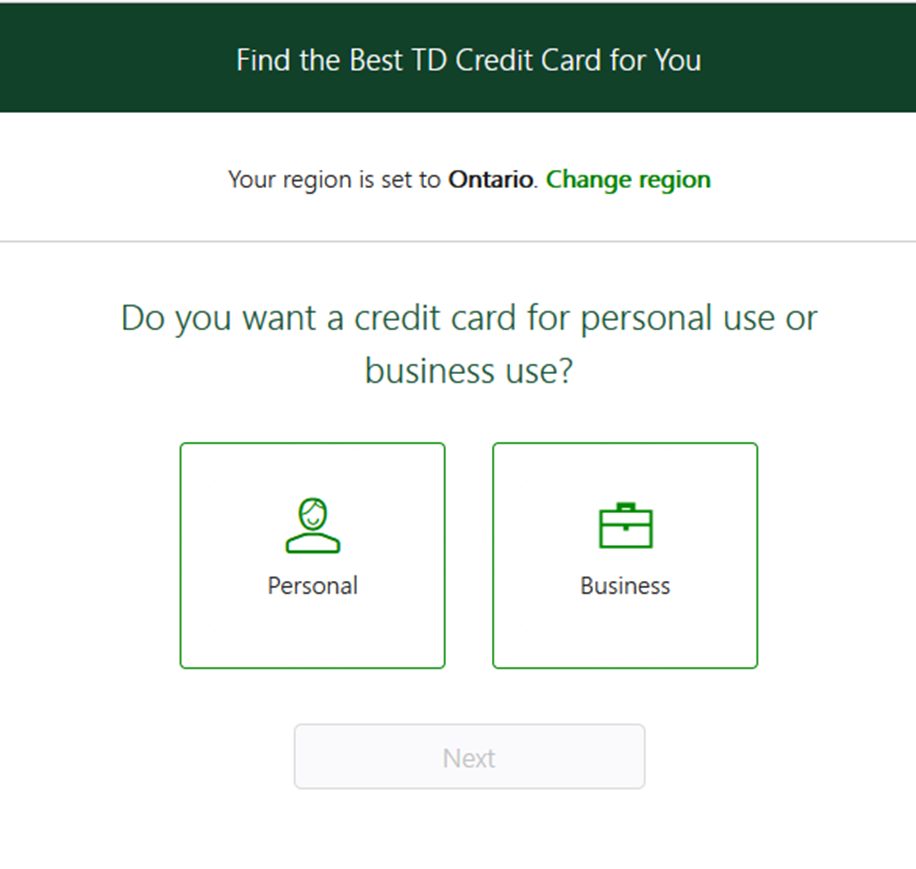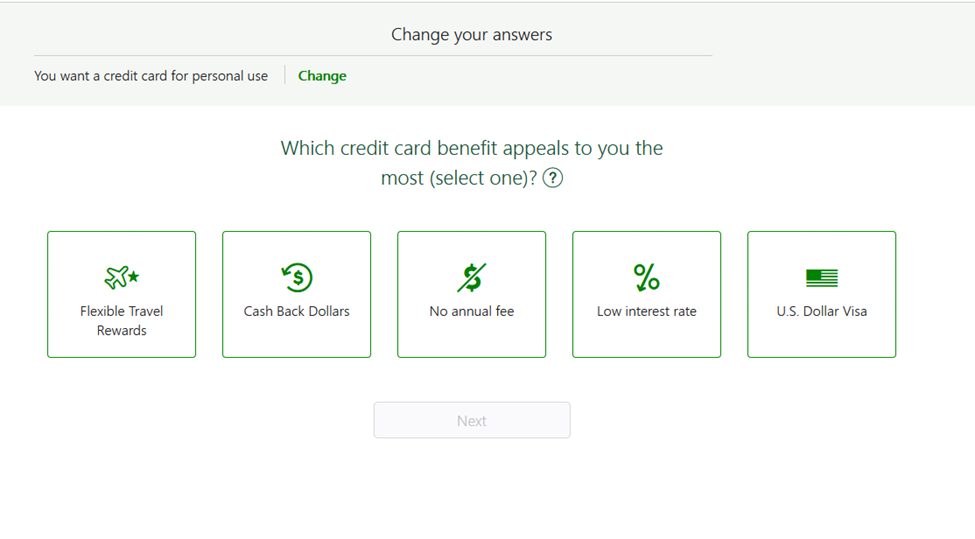 Best of all? When you get to the end of the tool, you can change any answer – clicking Change will bring you back to that question and you can re-do the tool from that point. That means if you're on the fence, you can easily see what benefits and potential reward options you could get with those cards.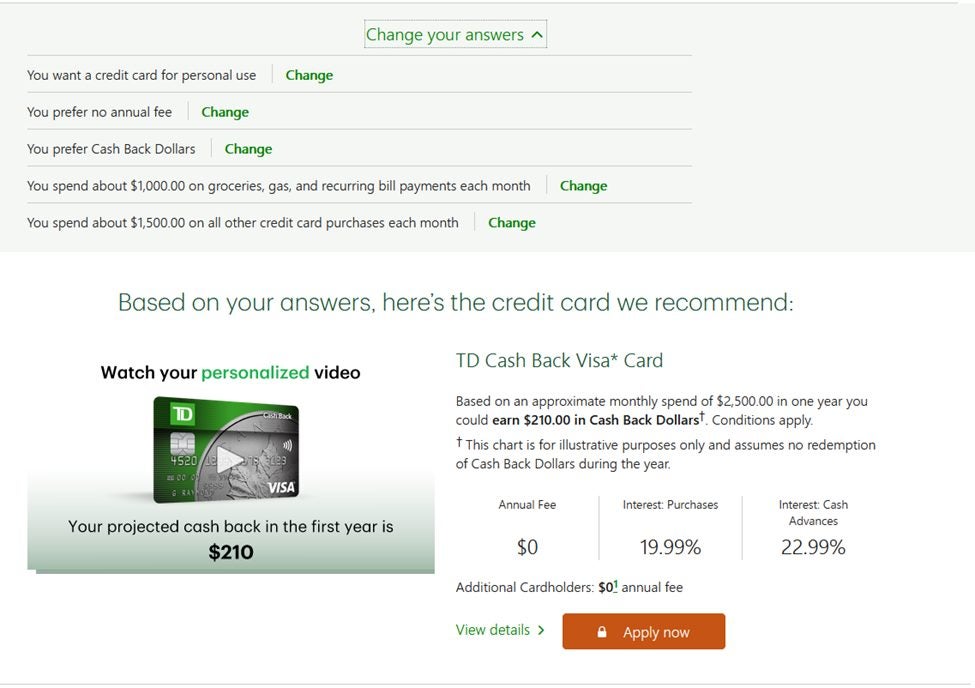 And to help you make your choice, in many instances TD will proactively show you a second option if there's another card that fits your answers, and they've made it easy for you to compare your options with a side-by-side comparison.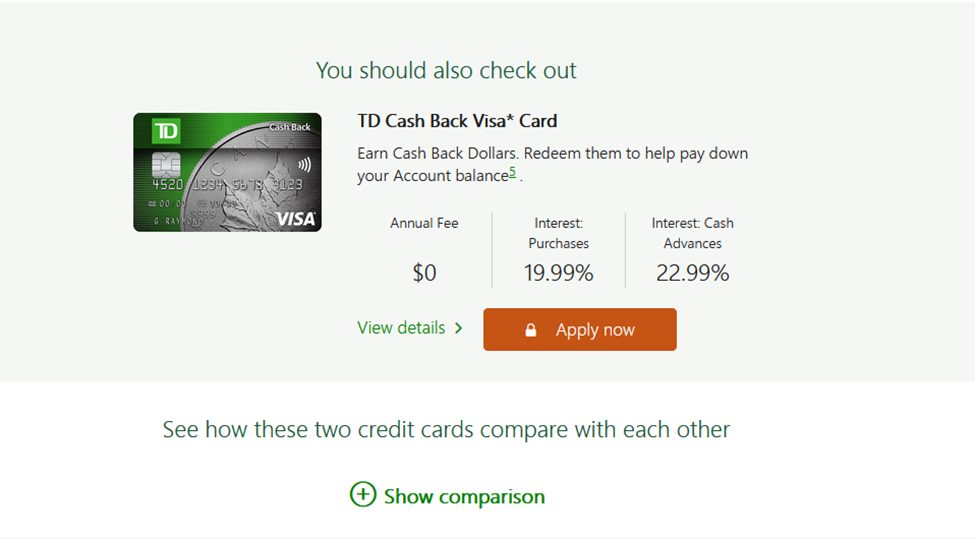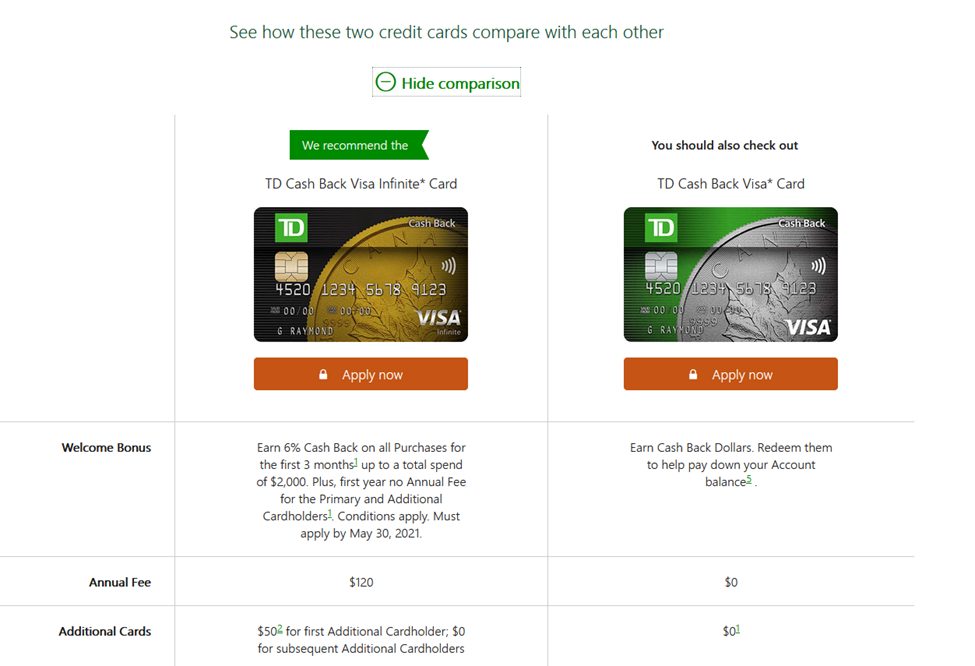 The whole process is fast, easy, and could not be simpler. If you're interested, you can check out the TD Credit Card Selector Tool to see what card may best meet your needs!