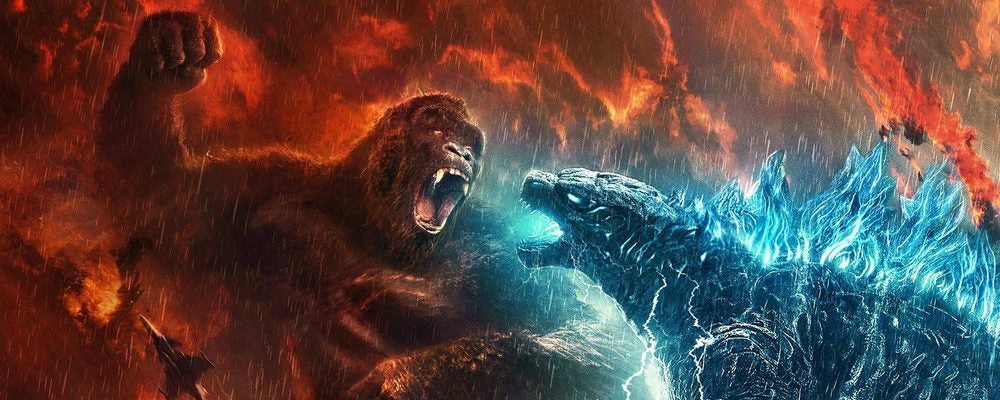 How to Watch Godzilla vs. Kong in Canada
By
Simon Hung
March 25, 2021
Monsters will be coming home after all, as Godzilla vs. Kong will premiere on Wednesday, March 31 both in theatres and on premium streaming services in Canada.
Previously, the highly-anticipated film was set to be released only in theatres, as Warner Bros. Canada had no plans for a simultaneous streaming release in Canada, despite widespread theatre closures across the country. The company has since backed down from that stance, confirming that the movie will be available to rent from premium video-on-demand services the same day that it's released in theatres.
The move is a no-brainer from a business perspective, as continued lockdowns in British Columbia, Alberta, Manitoba and Ontario meant fans in some of Canada's largest markets had no legal option to watch the movie at launch. By making the movie available to rent, this ensures that the film will at least generate some revenue from these markets instead of literally zero dollars.
Godzilla vs. Kong will be available in theatres and premium streaming services when it premieres on March 31.
Like previous simultaneous release movies from Warner Bros., Godzilla vs. Kong will be available to rent from several premium video-on-demand (PVOD) services, including popular platforms like Apple iTunes and Prime Video (an Amazon Prime membership is not required to purchase or watch rentals).
Here's how you can watch Godzilla vs. Kong in Canada when it premieres on March 31 – all rentals support a maximum resolution of 4K HDR and come with a 48-hour viewing window from the time you start playing.
Godzilla vs. Kong is the latest movie in Legendary's MonsterVerse, set after the events of Kong: Skull Island and Godzilla: King of the Monsters. When Godzilla inexplicably begins unleashing a deadly path of destruction across the planet, mankind's only hope for survival is to enlist the help of Kong, leading to an epic showdown between two mythical titans as the fate of the world hangs in the balance.
____________________
Source: Warner Bros. Canada