Teen Titans Happy Meal Toys Have Arrived at McDonald's Canada (September 2019)
By
Thomas Kenzaki
September 11, 2019
Summer is over, the kids are back to school and McDonald's Canada has just released a fun new set of Happy Meal toys. You can now collect Teen Titans themed Happy Meal toys at McDonald's Canada locations nationwide.
If your kid is a fan of Teen Titans, you don't want to miss out on collecting this newest set from McDonald's Canada.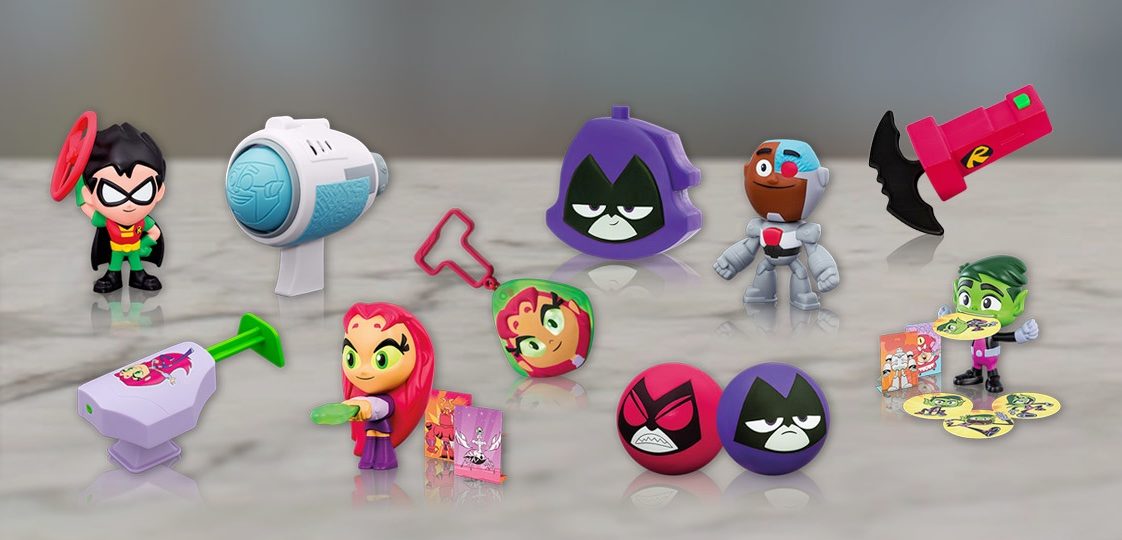 There are 10 toys to collect this month which include fan favourites like, Robin, Starfire, Cyborg, and accessory toys.
One toy is included with each Happy Meal and most restaurant locations will let you buy them separately should you not want the actual Happy Meal. The typical run of each toy set is about one month, so make sure you head out early if you want to collect them all.
What do you think of the new set of Happy Meal Toys? Let us know in the comments below.