The New Nebula Soundbar Combines Amazon's Fire TV Stick and a 2.1 Soundbar in One
By
Thomas Kenzaki
September 5, 2019
Amazon's Fire TV sticks are some of the most popular media streaming devices around. In partnership with Anker, they have just announced a new soundbar which provides 2.1 channel cinematic sound combined with the Fire TV experience we've all come to know and love.
The new Nebula Soundbar – Fire TV Edition will appeal to those with older TV's, or anyone looking to update the sound and media streaming capability of their current TV setup.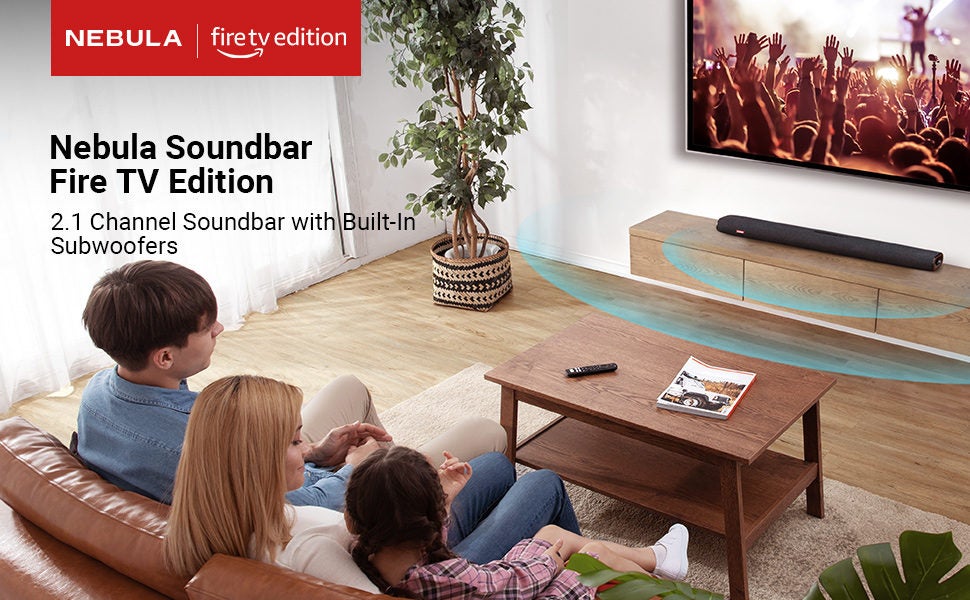 The 2.1 channel design features 2 speakers and 2 subwoofers which combine to provide 100W of total audio output. The soundbar also features exclusive BassUp technology to help with low frequency sounds.
Connectivity wise, the new device supports AUX, HDMI, USB and digital optical connections.
As far as its media capabilities go, it's just as robust as the Fire TV Stick 4K. You can stream 4K Ultra HD, HDR, HDR10+, or Dolby Vision.
With the included Voice Remote, you'll be able to call upon Alexa to control many features of the soundbar. Functions like power, volume, navigation, and playback are just some of the ways you can use voice control.
The Nebula Soundbar – Fire TV Edition will be released on November 21st, 2019 for $269.99. You can pre-order yours today at Amazon.ca.