McDonald's Canada is Now Selling McCafé Donuts at Select Locations
By
Thomas Kenzaki
September 4, 2019
McDonald's often tries out new menu items but usually they're just twists on the classics. Sometimes they'll try something they've never done before. Right now, you can purchase McCafé Donuts (yes, you heard that right) at select McDonald's locations in Canada.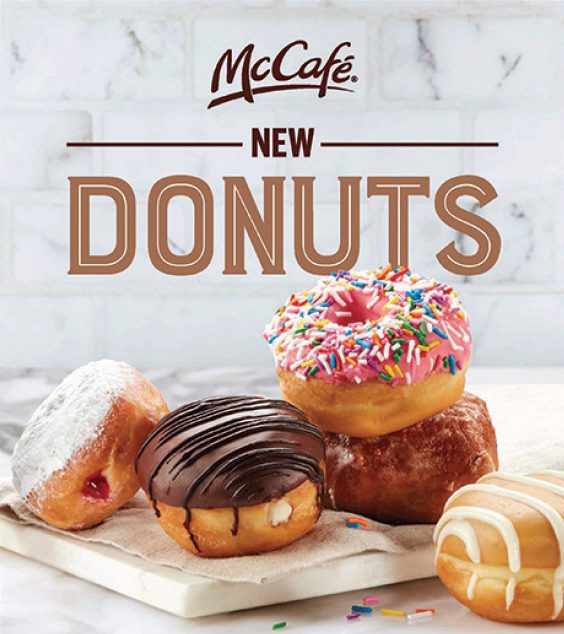 McDonald's Canada is testing out donuts in select test restaurants. The new donuts can be found in the display case alongside other popular McCafé baked goods which include croissants, brownies, danishes, and more.
The donuts are available for $1.19 each, $1.99 for two, or $5.99 for six. There are 5 different donut flavours being tested:
Apple Fritter,
Strawberry Jelly Powdered
Boston Cream
Sprinkle
Maple Iced and Caramel Filled
With McDonald's and Tim Hortons going head to head in the Canadian coffee war, this might be McDonald's next big move to try to lure the "coffee and donut" crowd over to the golden arches. I mean, name a more iconic duo than coffee and donuts, I'll wait.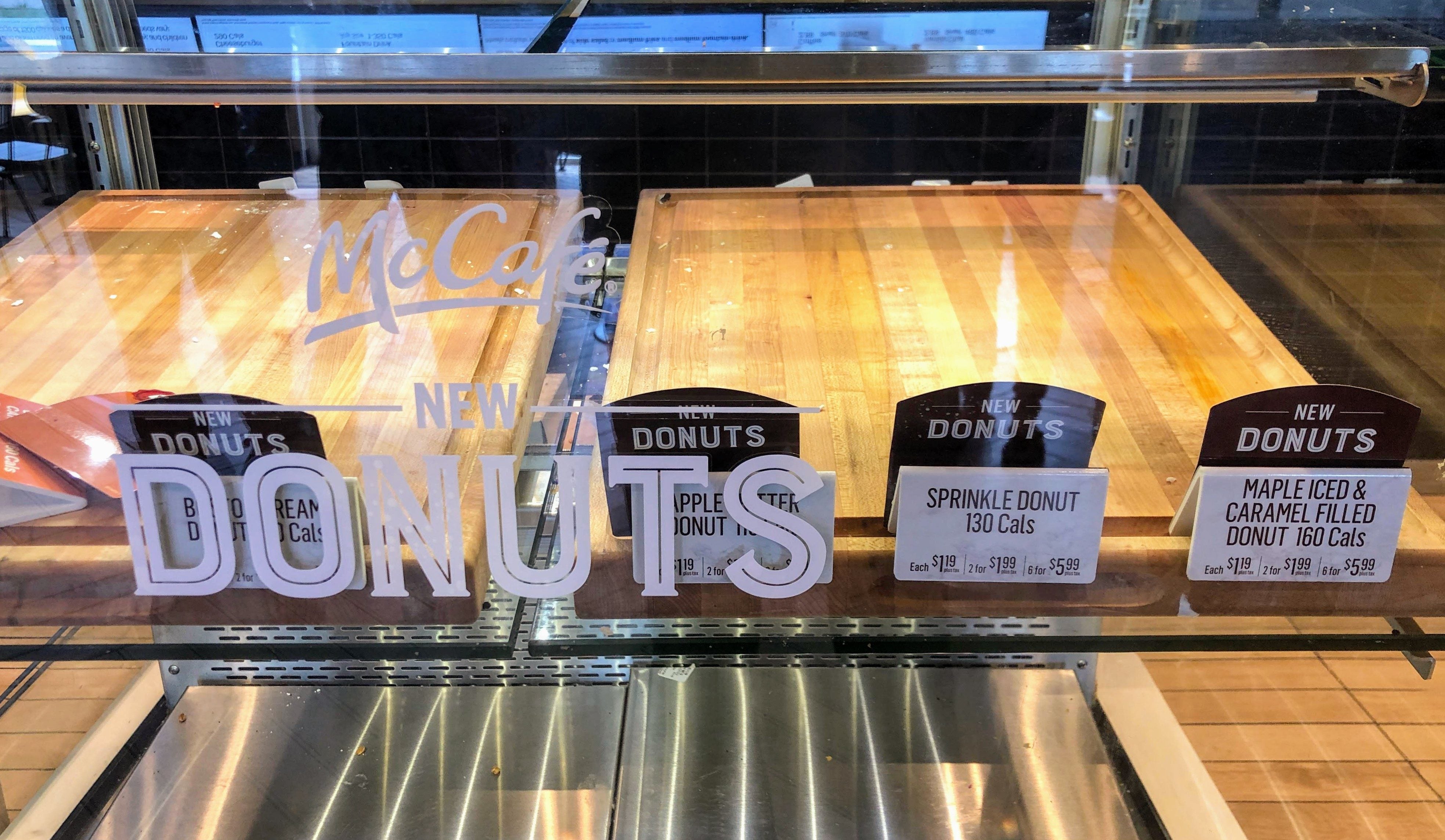 The popular donuts were sold out at multiple GTA locations by mid-afternoon.
With Tim Hortons now selling burgers and throwing off the entire balance of the universe, it only seems right that McDonald's now sells donuts to try to bring the balance back.
Have you spotted the new McDonald's McCafé Donuts? Let us know what you think of them if you've given them a try.