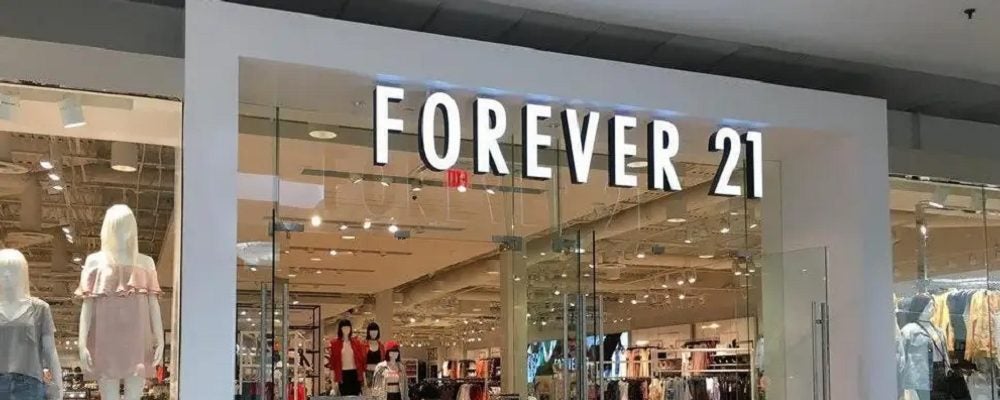 Forever 21 is Considering Filing for Bankruptcy
By
Ambia Staley
August 29, 2019
Forever 21 is reportedly considering filing for bankruptcy, according to a series of news reports.
The fast-fashion retailer has reportedly been trying to acquire additional funding and has brought in advisers to help restructure its debt, however insiders have claimed the talks have stalled. The company has reportedly now shifted to looking for a potential debtor-in-possession loan that would take the company into Chapter 11 bankruptcy to help deal with unprofitable stores and recapitalize the business.
Forever 21 is a privately owned company, so its exact earnings are unknown, however analysts estimate the company's sales may have dropped between 20-25% last year. Another sign of the company's trouble came last year, when its founders, husband and wife Do Won and Jin Sook Chang reportedly lost their billionaire status, with Forbes estimating the pair to now be worth about $800 million U.S. a piece, down from nearly $3 billion a piece at the company's peak in 2015.
Forever 21 was founded in 1984, with the first store opening in Los Angeles. As of 2019, the company has an estimated portfolio of 815 stores across Canada, the U.S., Japan, Korea, the Philippines, and Europe.
As of the time of publishing, Forever 21 has not released an official statement regarding this news, but we'll be sure to keep you updated as more information is released.