Hallmark's 2019 Dream Book Features Harry Potter, Disney, Sesame Street & More Keepsake Ornaments
By
Thomas Kenzaki
August 28, 2019
October 17, 2019 Update: Hallmark's Amazon Brand Store is now live! Shop select ornaments from the comfort of home at Amazon.ca.
____________________
It's August now, so you're naturally starting to think about Christmas. The wonderful time of year where you can festively decorate your home and one of my favourite things to do is to decorate my tree. Hallmark's latest Dream Book is out and features some amazing new ornaments. Here are some of the highlights for 2019.
The 2019 Hallmark Dream Book is available both online and in-store and features 93 pages of Keepsake ornaments plus other fun holiday decorative items.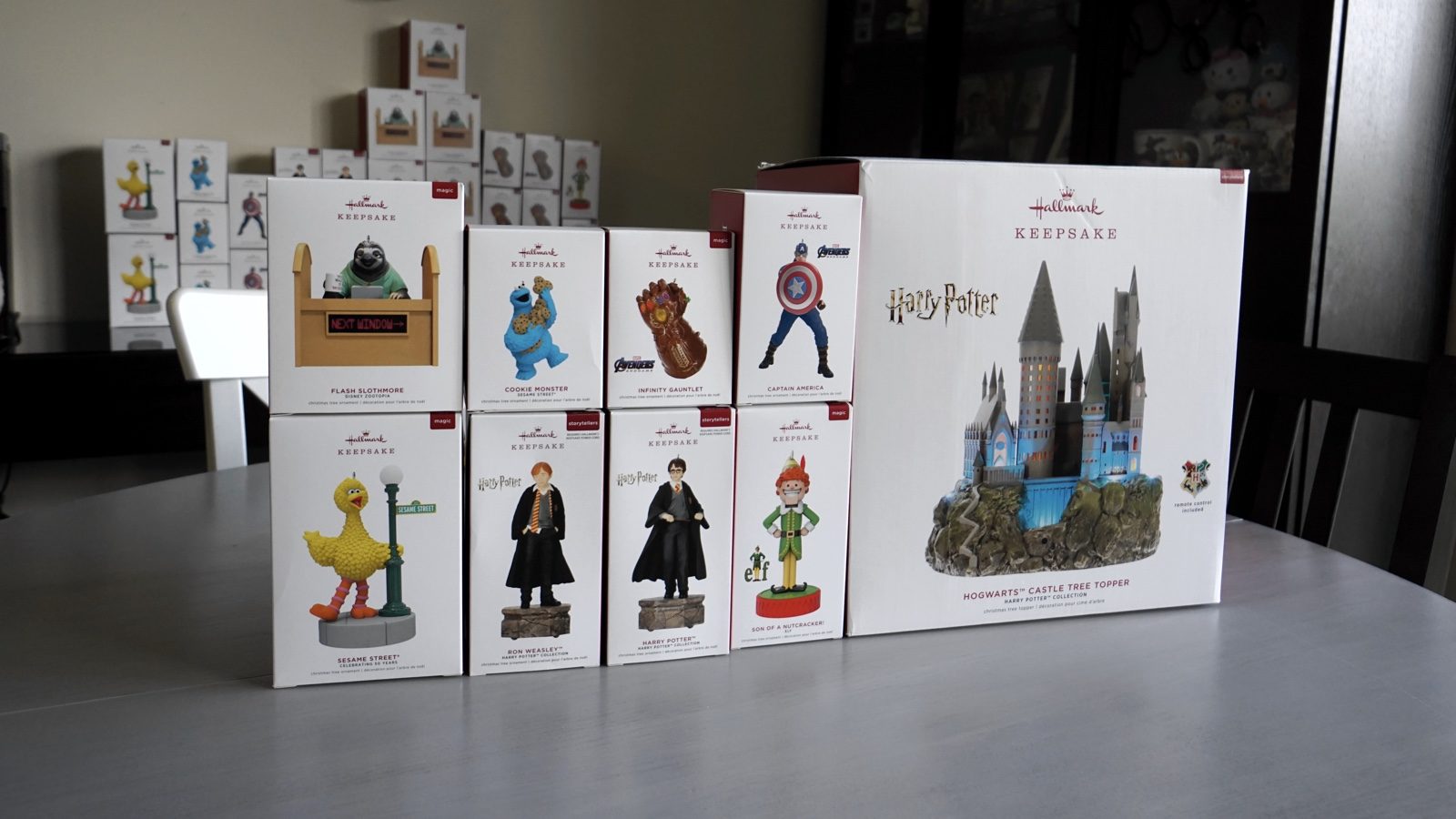 If you're new to Hallmark Keepsake ornaments, they are in a class of their own. These are all high quality, officially licensed products, many of which include interactive elements such as lights, sounds and even motion.
I had the opportunity to take a closer look at 9 different items from the Dream Book and here's what I thought about them.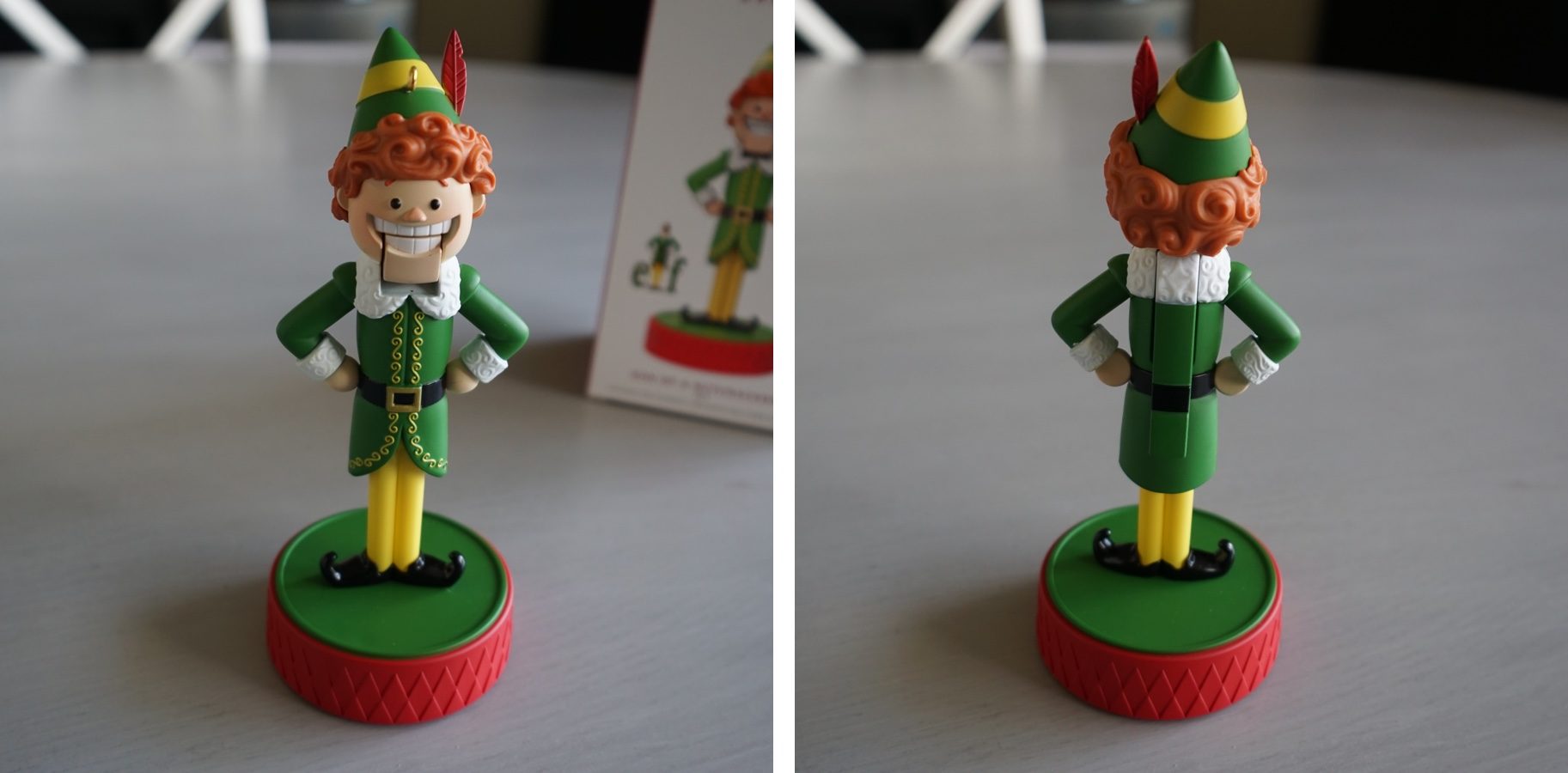 Elf Son of a Nutcracker!
This fun ornament is perfect for any fan of the hit Christmas movie Elf. It's a Magic Sound ornament that plays the classic Buddy the Elf phrase, "Son of a Nutcracker!". It's activated by the backside lever, which also opens and closes the nutcracker's mouth.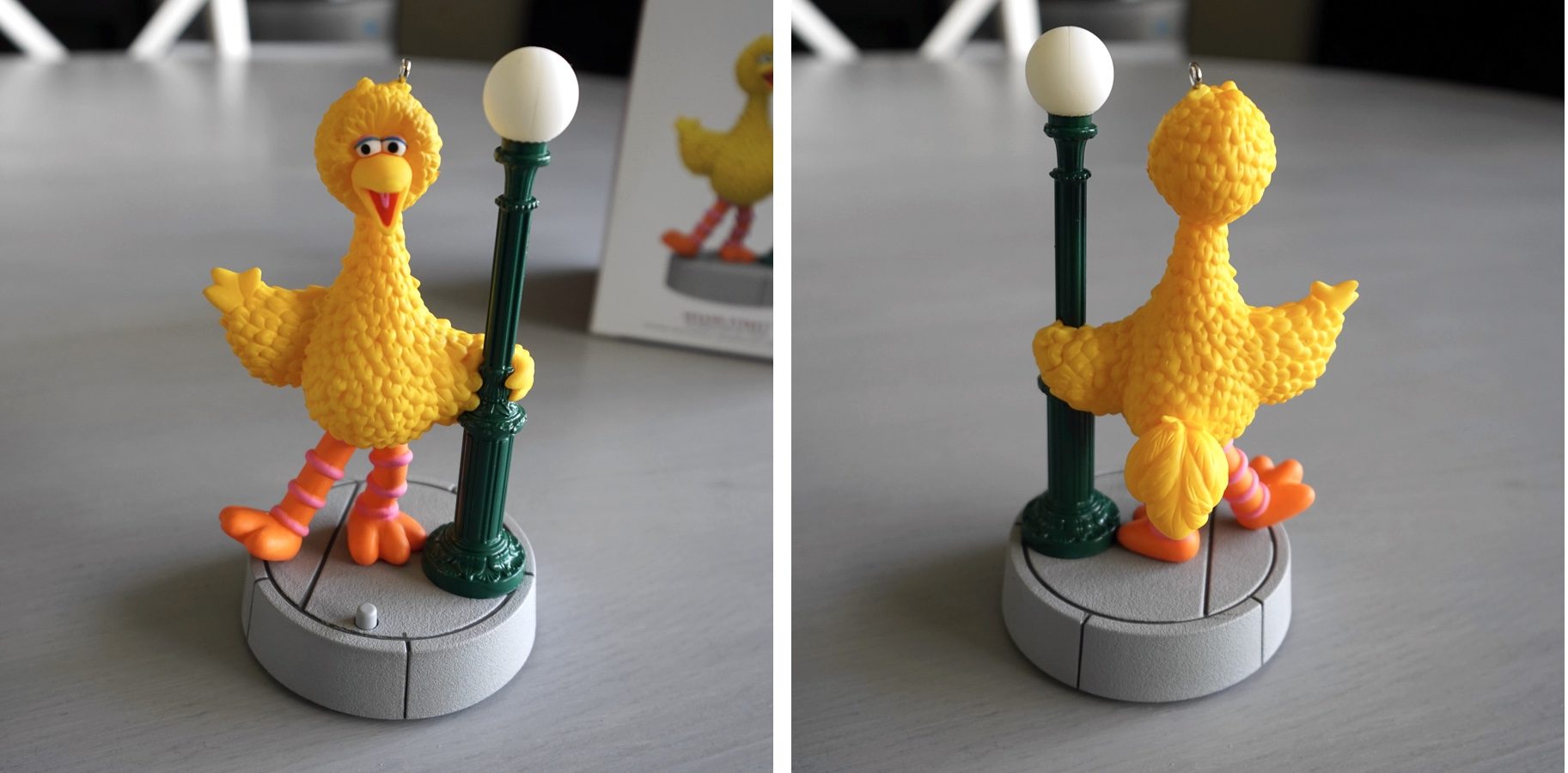 Sesame Street Big Bird
When you think of Sesame Street, you instantly think of Big Bird. This ornament is the spitting image of everyone's favourite yellow bird. Complete with sound (the Sesame Street theme song), and a light up lamp post, it's interactive and looks great!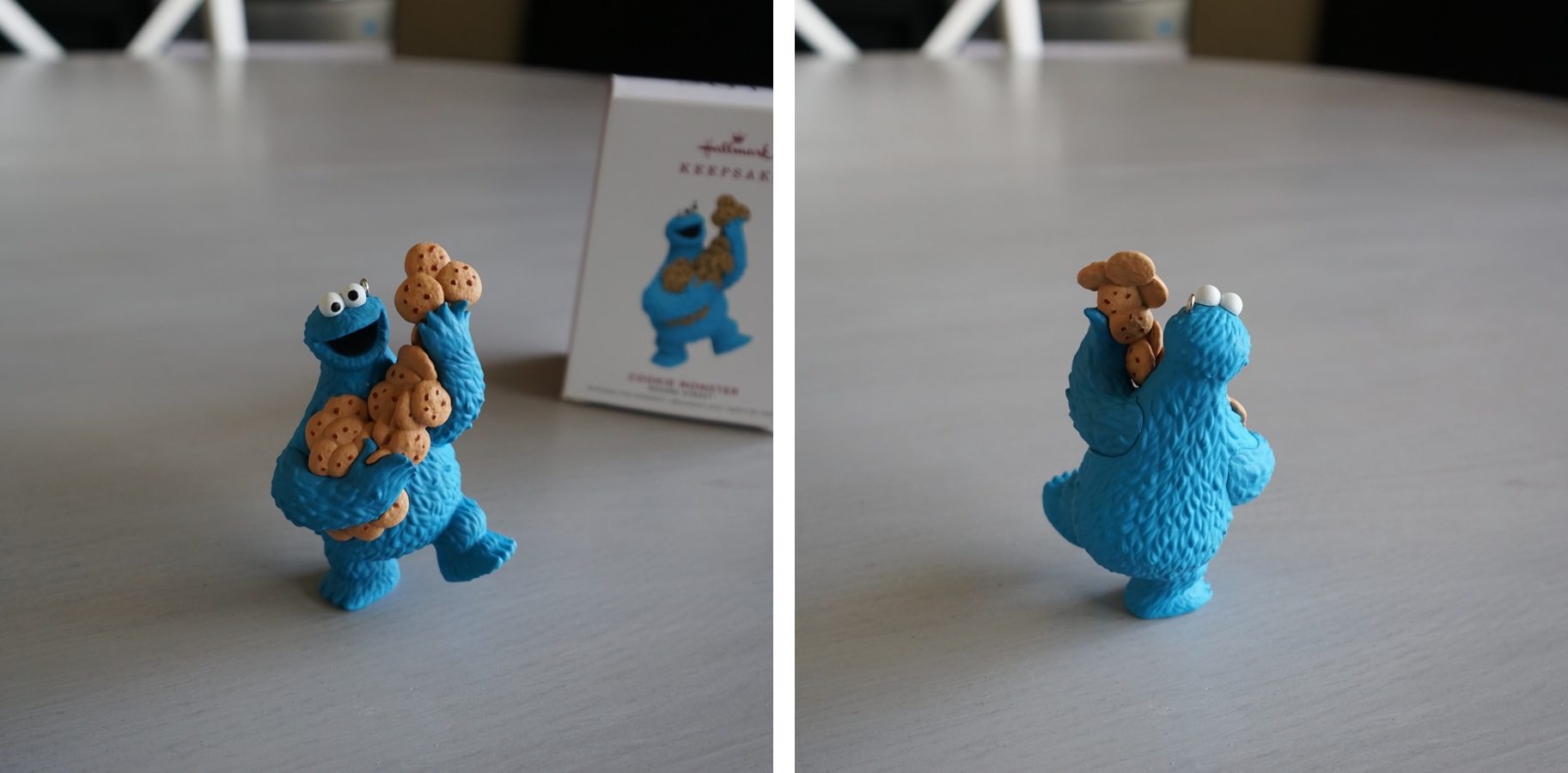 Sesame Street Cookie Monster
C is for Cookie, but it's also for Christmas. This ornament may not speak any classic Cookie Monster phrases or light up, but it's beautifully designed and will delight Sesame Street fans. Complete the Sesame Street set by picking up Big Bird and Elmo (available October 5th).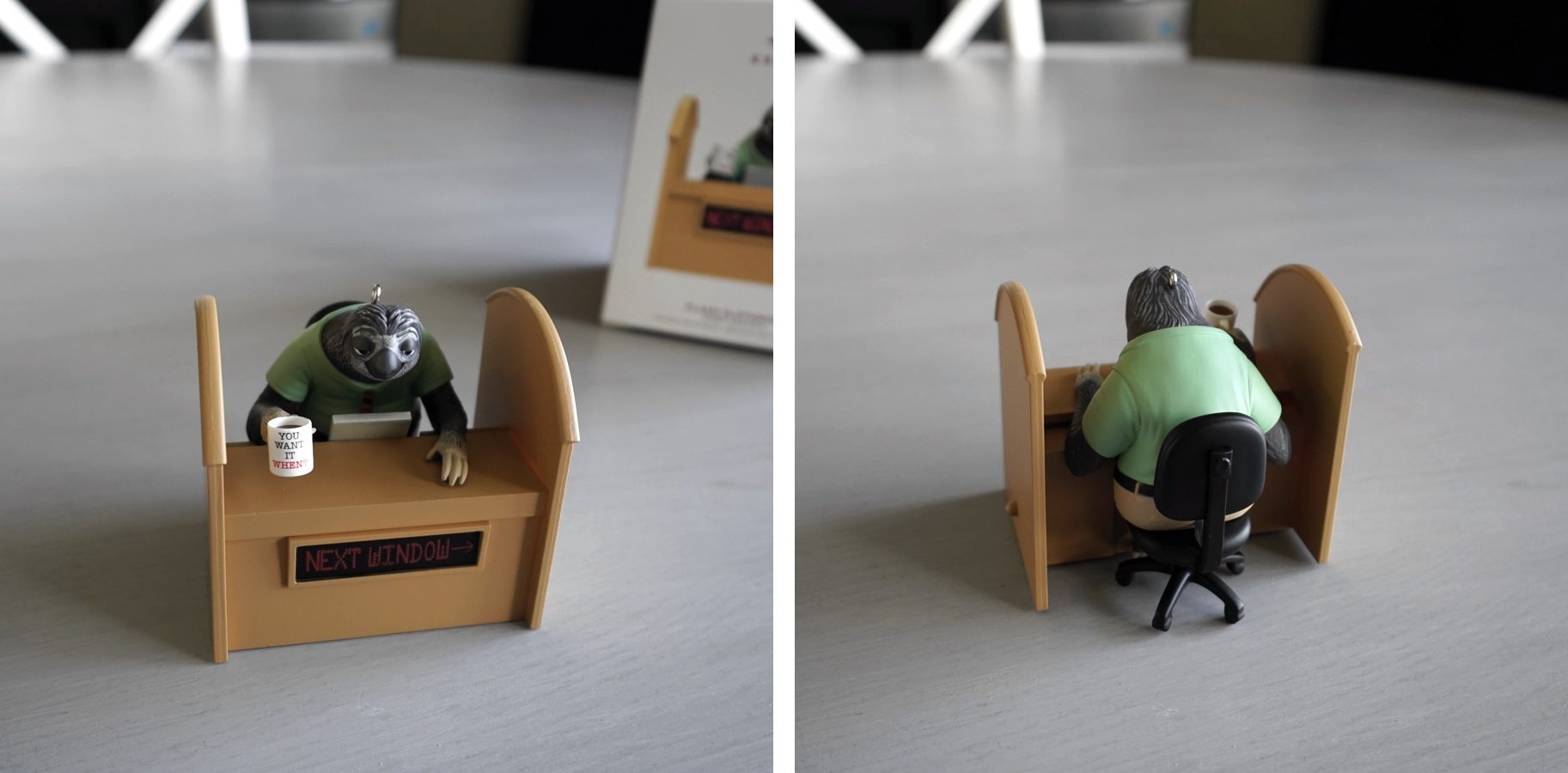 Disney Zootopia Flash Slothmore
This ironically named DMV employee ornament will delight all fans of the movie Zootopia. Sitting at his work counter with his coffee mug, Flash Slothmore very slowly chimes away at the push of a button.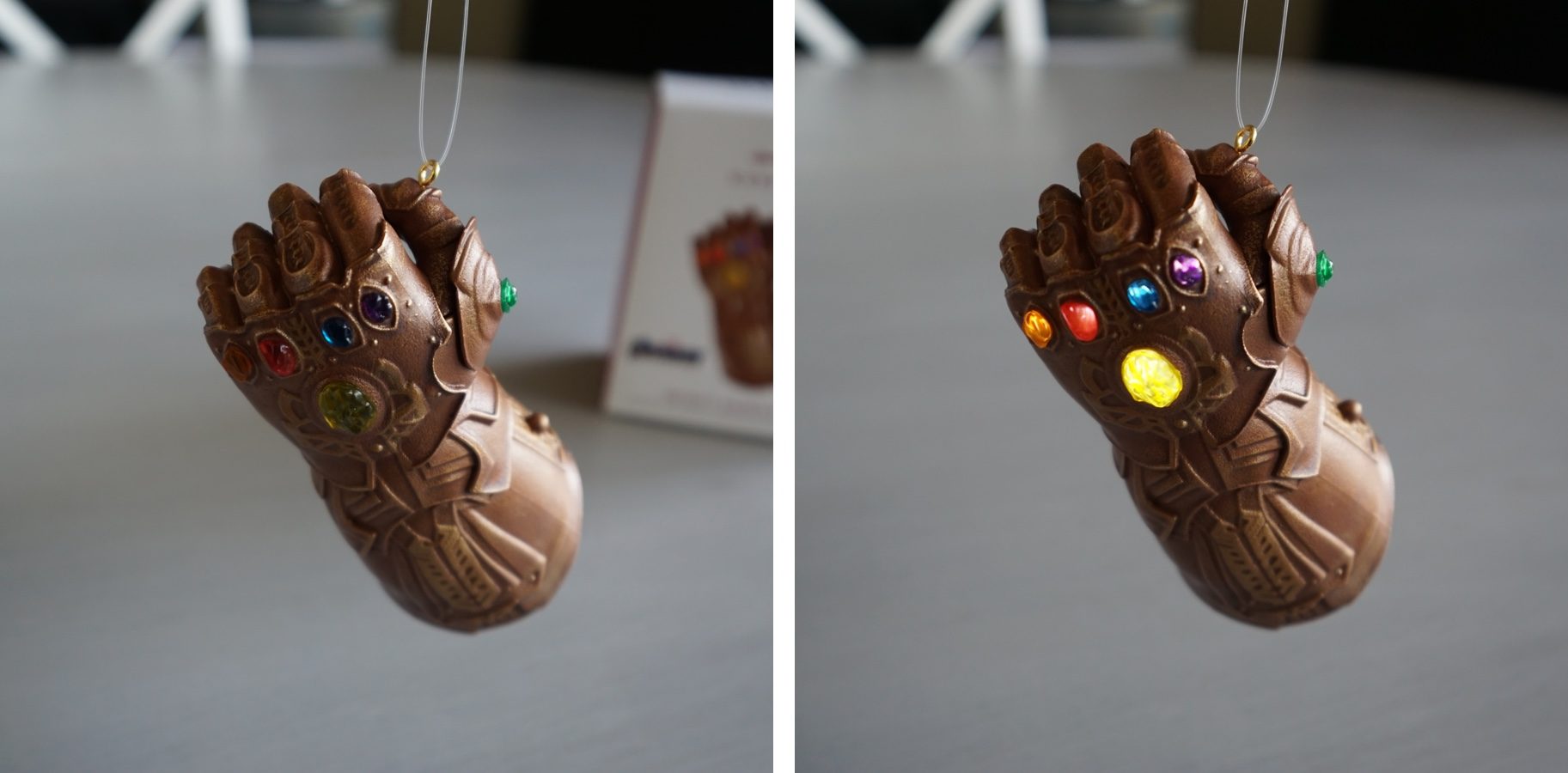 Marvel Studios Avengers: Endgame Infinity Gauntlet
Fans of the Infinity Saga will enjoy this light up ornament that features Thanos' Infinity Gauntlet complete with all six infinity stones. With the press of a button all the stones illuminate which makes it perfect for Christmas or restoring balance to the universe.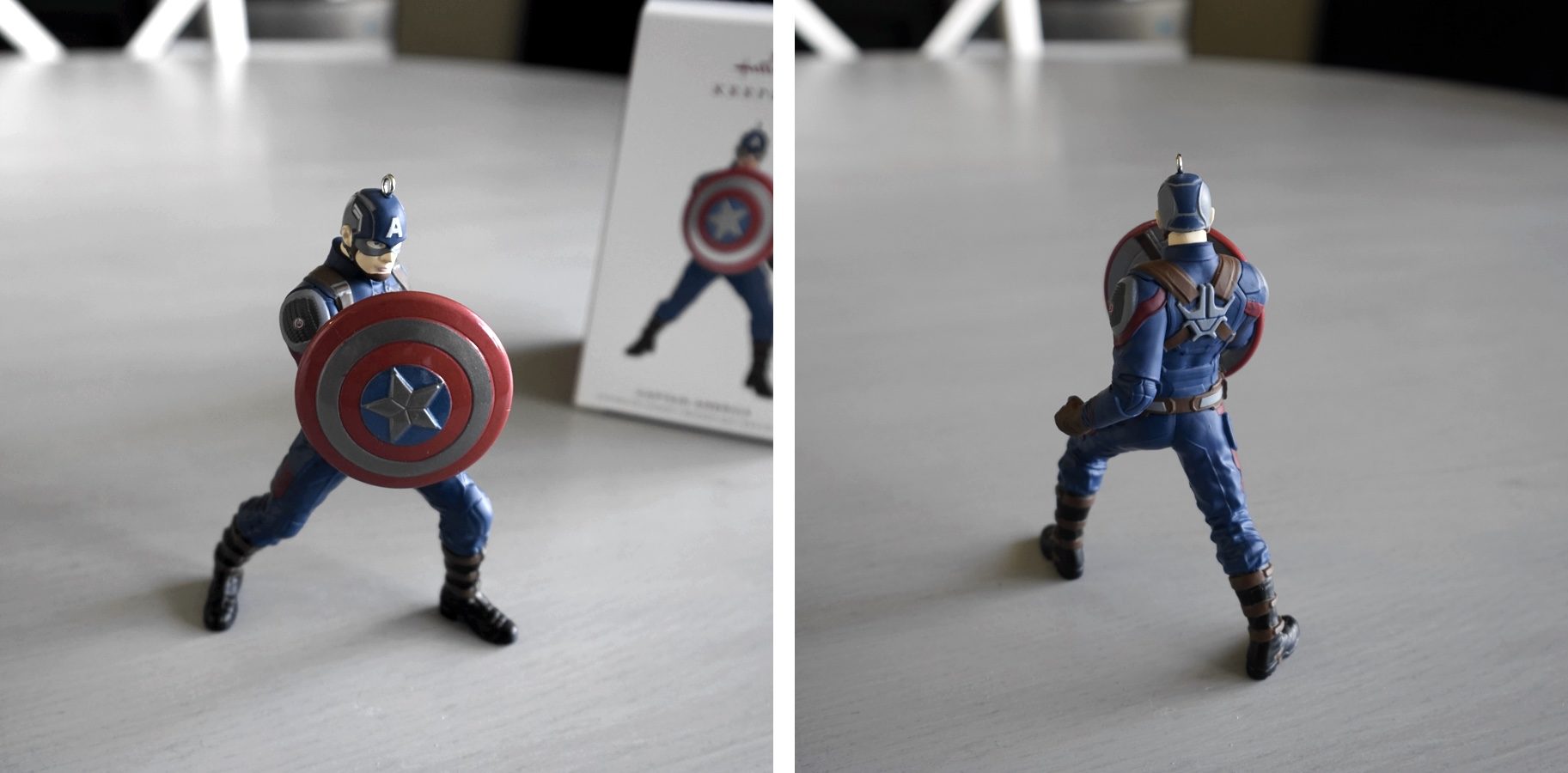 Marvel Studios Avengers: Endgame Captain America
Suited up for battle and carrying his classic shield, this Captain America ornament will impress any fans of the MCU films. The only thing that could've made this ornament more impressive is if they included Mjolnir (Thor's hammer) in his empty hand.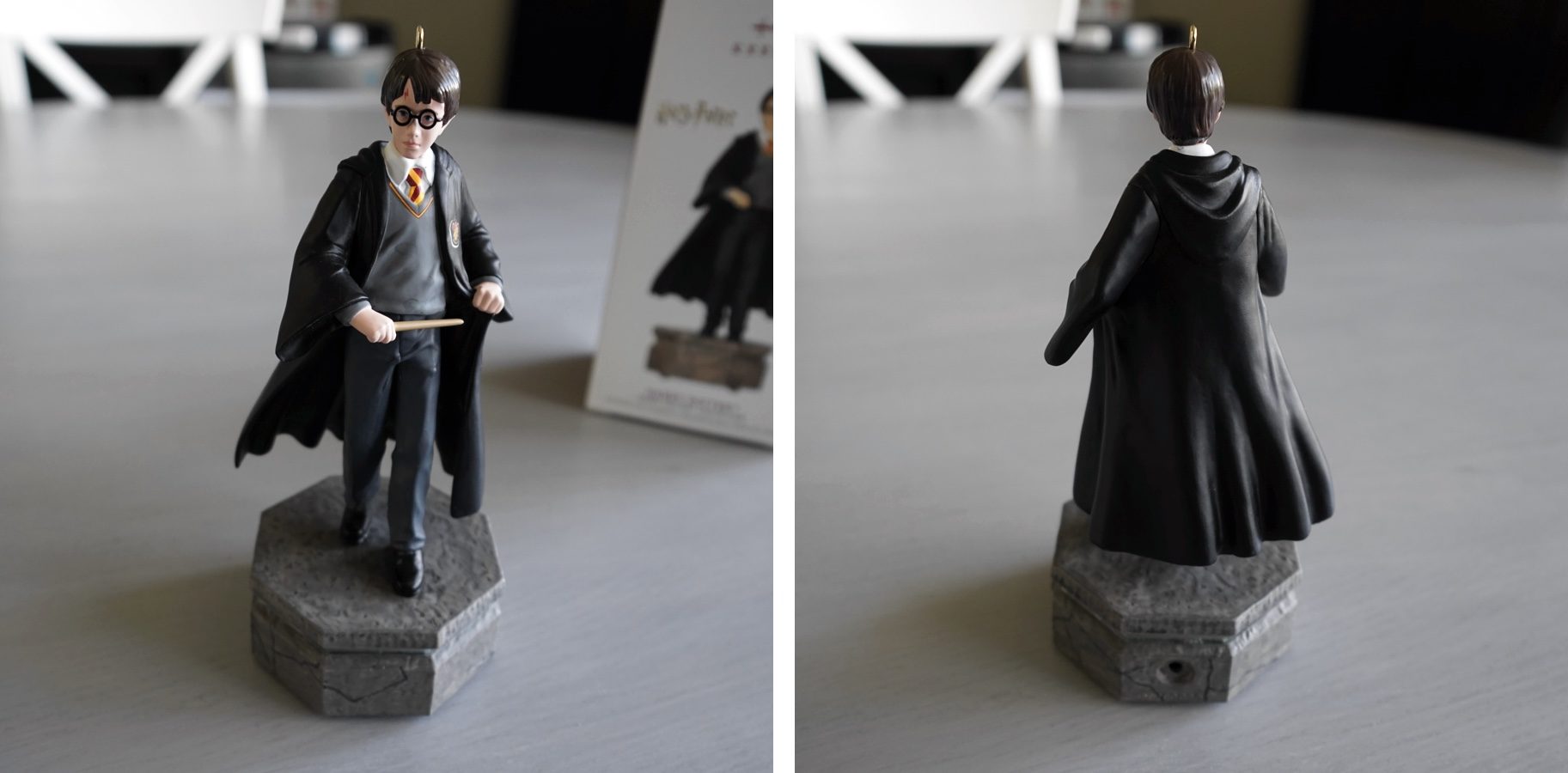 Harry Potter Collection Harry Potter & Ron Weasley
As far as ornaments go, Hallmark Storytellers line are the best of the bunch. They light up, have sound, and interact with one another to tell a story in a way that can only be described as magical. Cool on their own, but even better when put together.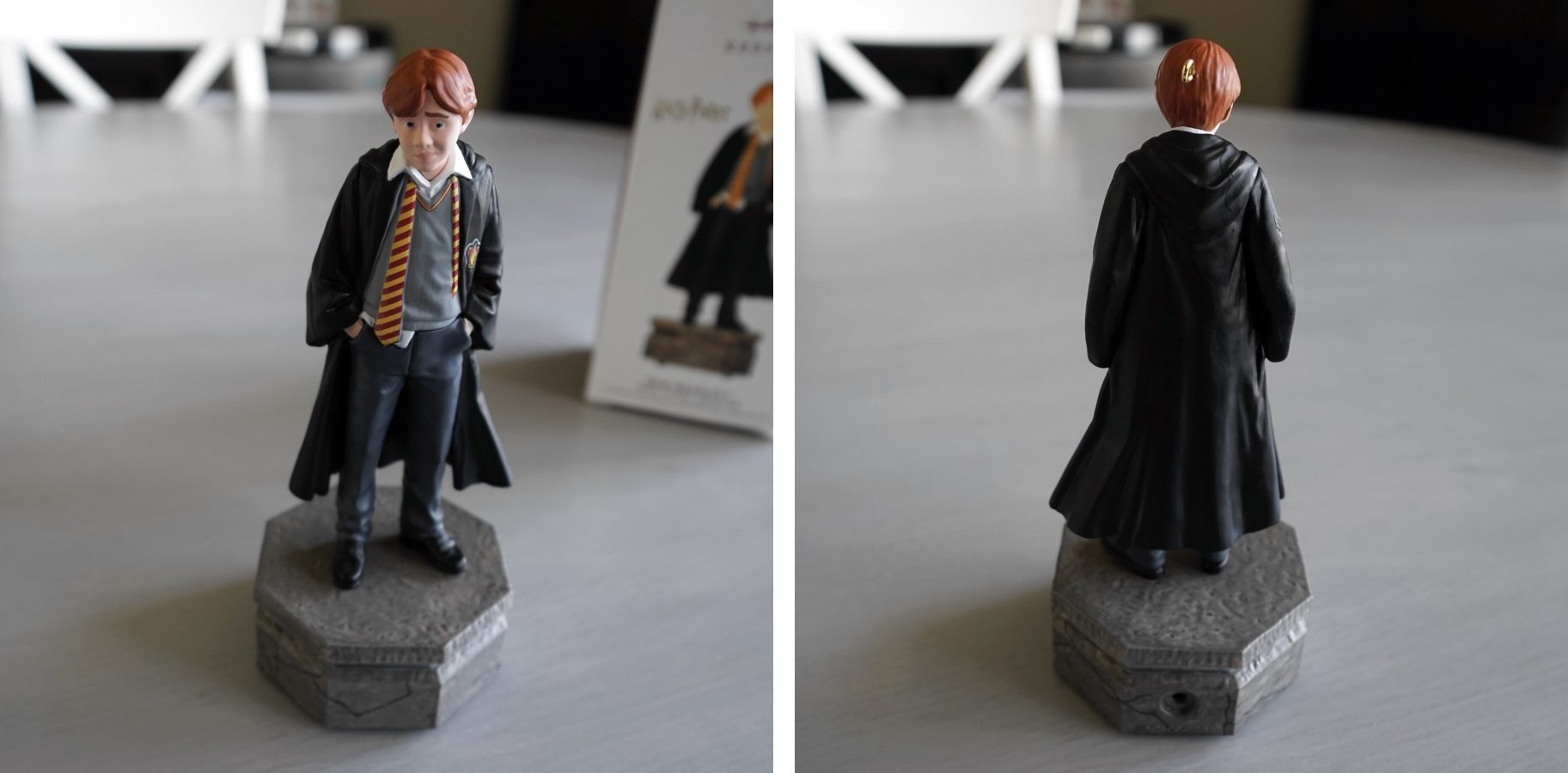 These ornaments require the Hallmark's Keepsake Power Cord (purchased separately) to operate and the cord includes enough connectors for up to 7 ornaments (so make sure to also add Hermione when she comes out on October 5th).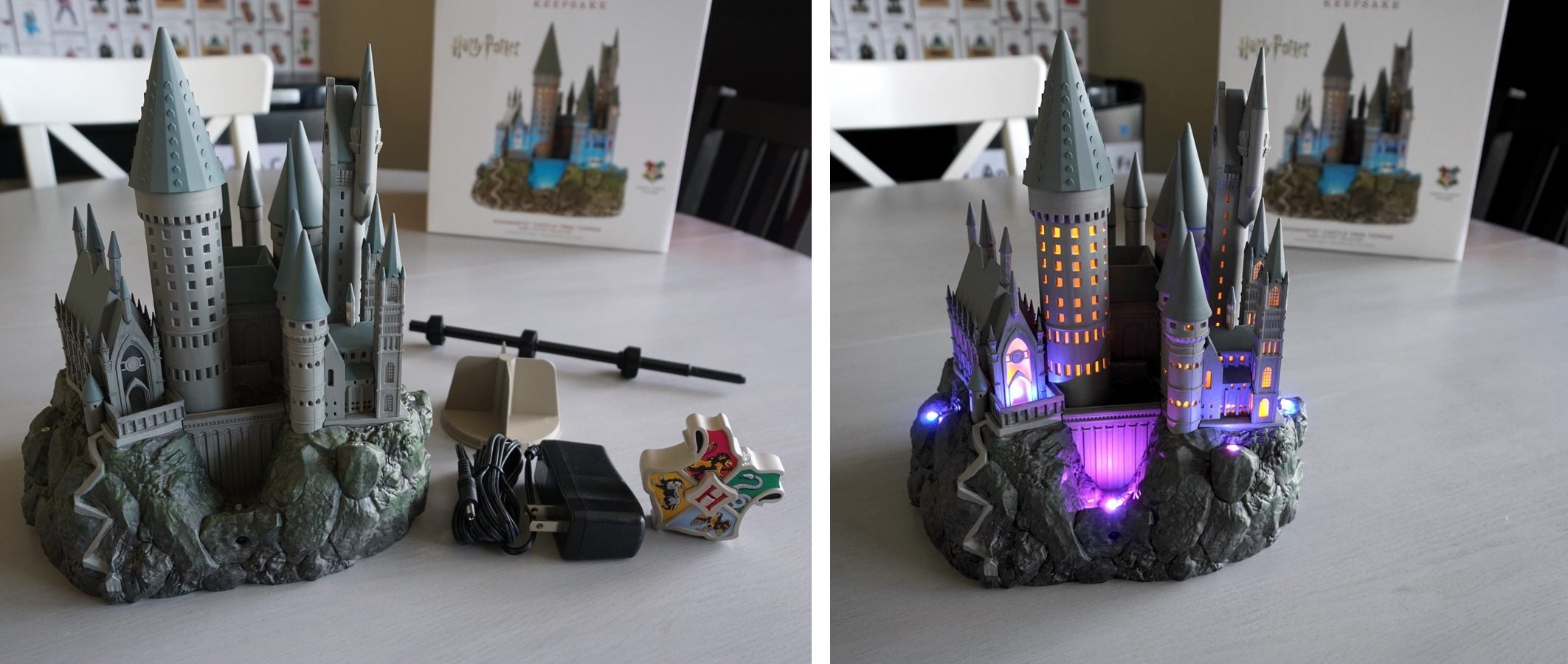 Harry Potter Collection Hogwarts Castle Musical Tree Topper
A must have for Harry Potter fans. Hallmark has completely reinvented what should be atop your Christmas tree with the Hogwarts Castle Musical Tree Topper. It looks great on its own, but even better when lit up at night.
On its own it puts on a light show featuring music from "Hedwig's Theme." With the Harry Potter character ornaments mentioned above, it plays out an interactive scene from Harry Potter and the Sorcerer's Stone! It's very extra, but extremely cool. You can also place this on any flat surface for year round display, which I can see any Harry Potter fan doing after Christmas is over.
There are hundreds of additional ornaments available in the 2019 Dream Book including fan favourites from Nintendo, Star Wars, LOTS more from Disney, Scooby Doo, and so many more.
Final Thoughts
The 2019 Keepsake ornaments from Hallmark continue to impress in both quality and selection. There's a wide selection of new ornaments ranging from modern pop culture, all the way back to classic retro.
These ornaments aren't cheap but that's the price you pay for what are arguably the best ornaments around. You can also purchase select ornaments online at Amazon.ca which is great for those of you not near a Hallmark store.
What are your favourite new ornaments for 2019? Let us know in the comments below.
Contest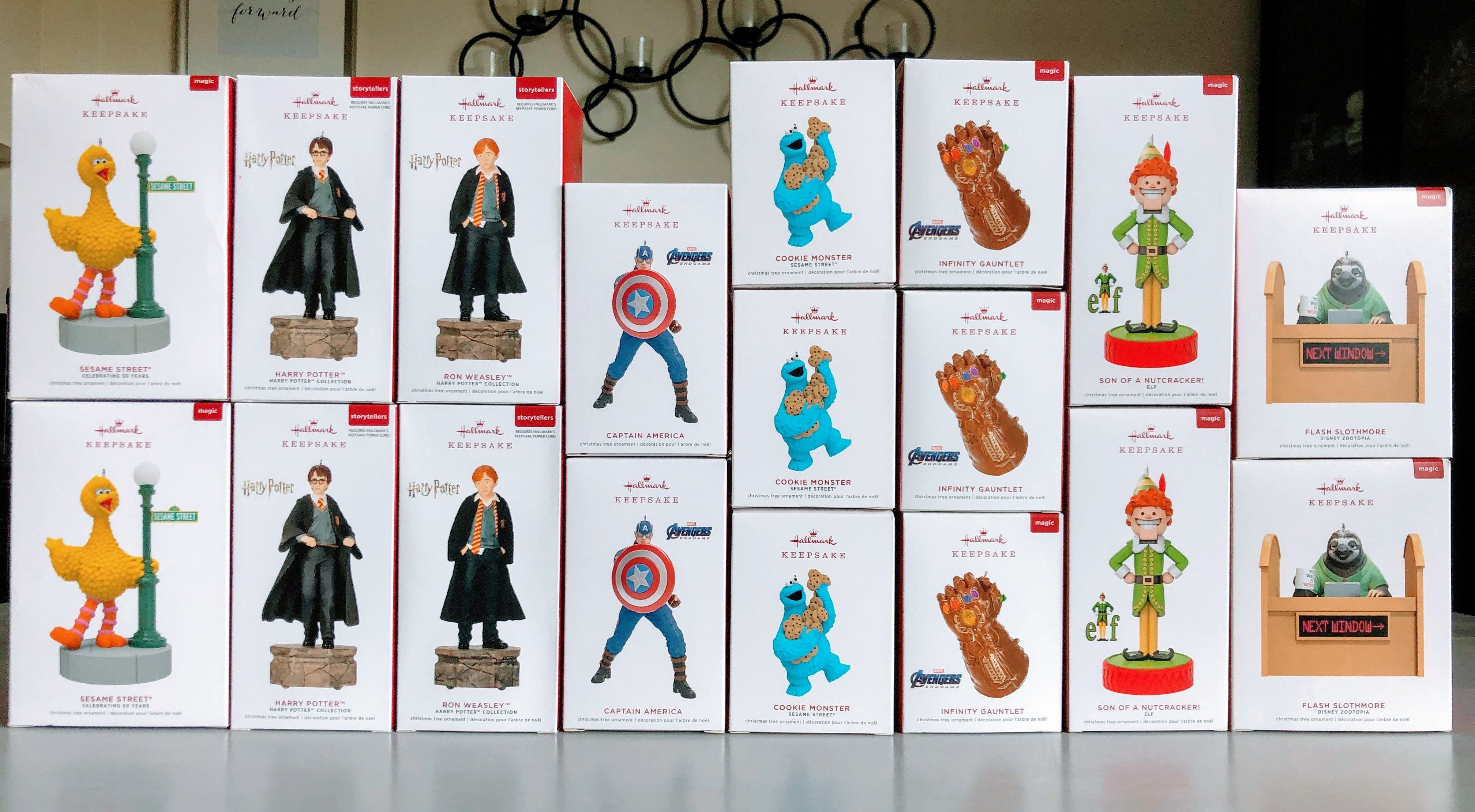 Want to win one of the ornaments featured above? Just reply in the comments below with your favourite ornament(s) from Hallmark's 2019 Dream Book. For additional chances to win, check out our Facebook and Twitter posts.
For full contest rules see the first reply in the comments below.