Chick-fil-A Opens in Canada on September 6th, 2019; See How The Menu and Pricing Compares to the US
By
Thomas Kenzaki
August 28, 2019
[Updated August 30, 2019]
Chick-fil-A opens Friday, September 6th, 2019 at 10:30am
It was just announced that Chick-fil-A's first location in Canada is opening its doors to the public on Friday, September 6th, 2019. The store will open at 10:30am in the morning and guests are invited to come and experience its first international franchisee-owned restaurant.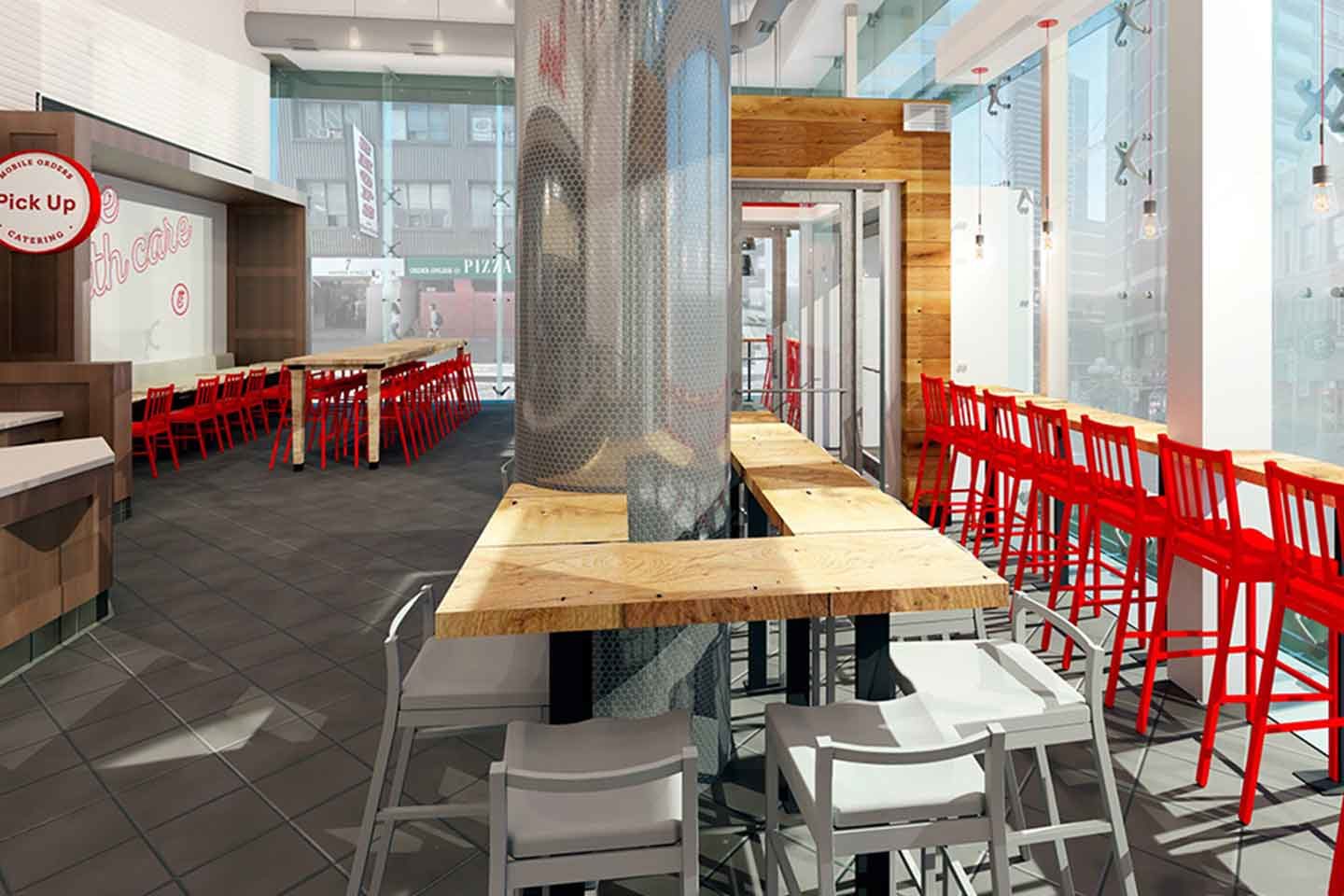 The 4,400 sq. ft. restaurant has seating for 70 and is designed for speedy ordering (Team Members will take your order on tablets while you're in-line). This is good news because the restaurant is likely to be VERY busy.
Fans are encouraged to follow Chick-fil-A on Instagram at @ChickfilACanada.
--
If you haven't heard the news, American quick-service restaurant Chick-fil-A is coming to Canada. Their first store is about to open in Toronto at Bloor and Yonge and we finally know the menu and pricing information. We knew there'd be differences in the menu for Canada, and here's everything you need to know.
Store Hours:
Monday - Friday: 7AM-10PM
Saturday: 8AM-10PM
Sunday: Closed
Address:
709 Yonge St.
Toronto, ON
M4Y 2B6
The initial announcement of their Canadian expansion was huge international news. They even held a preview night to show Canada what Chick-fil-A was all about and buzz (both good and bad) started to build.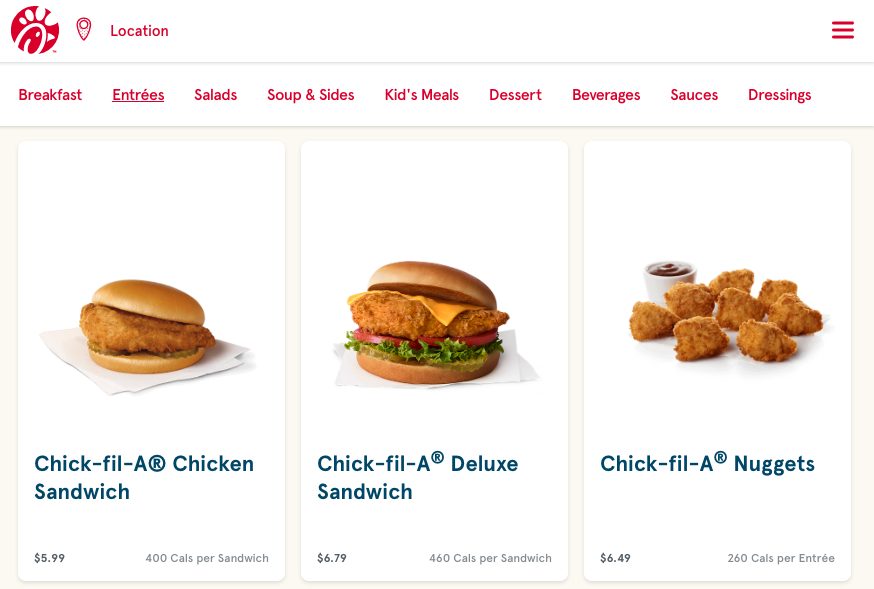 For fans of the company, you'll be happy to know that the Canadian menu is mostly the same as in the US. The classic chicken sandwich is there and so are the nuggets, waffle fries, salads, shakes and more.
There's even sweet tea, their famous freshly prepared lemonade, and a blend of coffee that's locally roasted in Toronto (available in both regular and dark brews).
Popular US menu items noticeably absent from Canada are Chick-n-Strips, Wraps, and the newly released Mac & Cheese.
With most of the menu intact, sauces included, the main thing that might keep Chick-fil-A fans away would be unfair Canadian pricing. Here's a quick pricing comparison for a few popular menu items:
| Menu Item | US Price | Canadian Price | Difference |
| --- | --- | --- | --- |
| Chick-fil-A Chicken Sandwich | $3.99US | $5.99CAD | +12.9% |
| Chick-fil-A Deluxe Sandwich | $4.39US | $6.79CAD | +16.3% |
| Chick-fil-A Nuggets (8ct.) | $4.09US | $6.49CAD | +19.3% |
| Cobb Salad | $8.99US | $10.49CAD | -12.3% |
| Grilled Nuggets Kid's Meal | $6.15US | $8.19CAD | +0.1% |
| Waffle Potato Fries (M) | $2.09US | $2.99CAD | +7.6% |
| Coca-Cola (M) | $1.89US | $2.49CAD | -0.9% |
| Hot Coffee (L) | $2.55US | $1.99CAD | -41.3% |
US pricing from Cheektowaga, NY. US-CAD exchange rate of 1.33.
Their menu pricing is inline with the market average and is competitive to other quick-service chains like McDonald's, KFC and Popeyes.
Canadian pricing is unsurprisingly higher than in the US for select items such as their chicken products, however a large coffee is actually $0.50 cheaper than the US even before factoring in the exchange rate. An indication that they want to remain very competitive with Tim Hortons and McDonald's in the coffee war.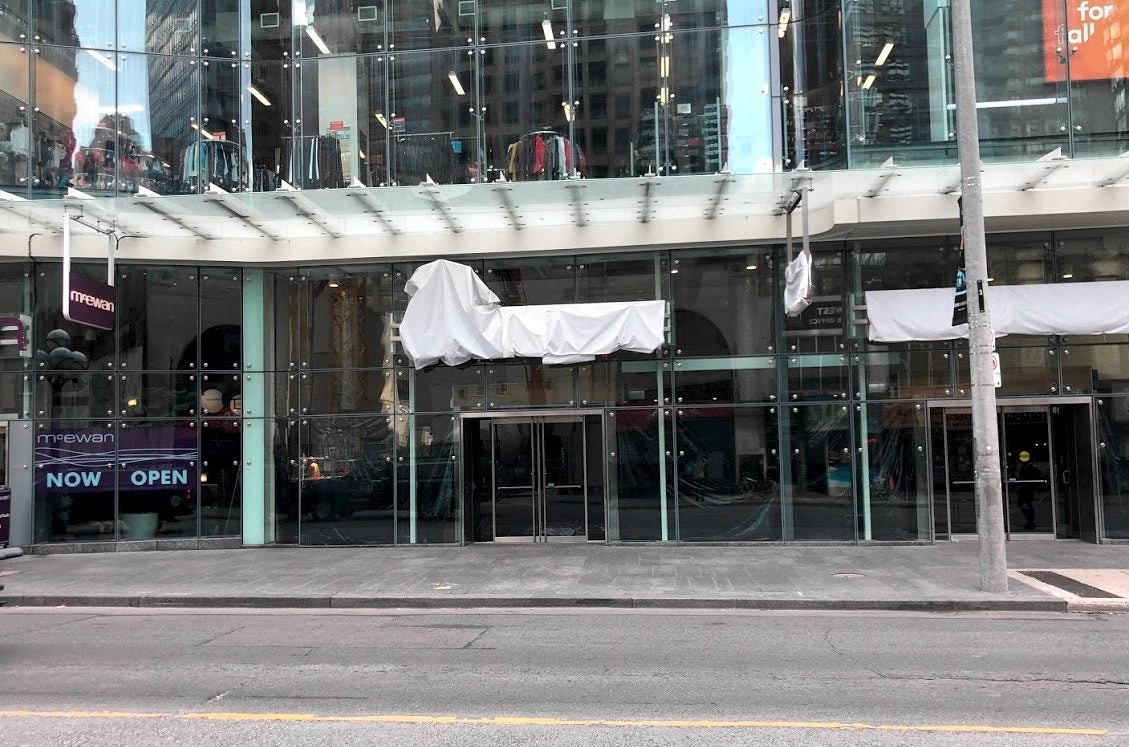 The restaurants sign remains covered and windows blacked out as of August 28th.
The first restaurant location will open soon and there'll likely be a line going out the door for weeks, if not months to come. Chick-fil-A is setting themselves up better than Target did when they attempted to expand into Canada but only time will tell how well they do. At the very least, their menu pricing won't be to blame if they don't succeed here in Canada.
____________________
Source: Chick-fil-A