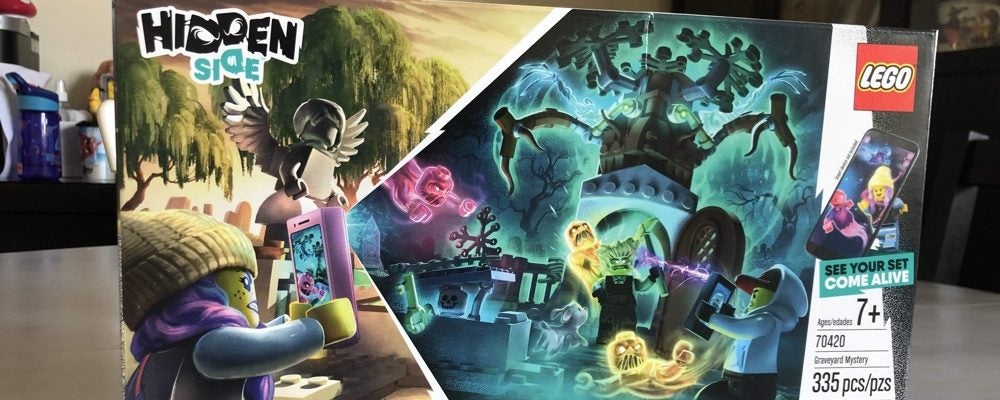 LEGO Hidden Side Sets Open Up a Whole New World of Interactive Fun
By
Thomas Kenzaki
August 22, 2019
This month LEGO released a brand new series of sets called Hidden Side. As the name suggests, there's a new way to play with these sets which is done through your smartphone. It uses augmented reality to make your sets come alive and I took a closer look at the new Graveyard Mystery set to see what it was like.
Without knowing any better, you'd think these Hidden Side sets were just ordinary LEGO sets. They come in a regular LEGO box, come with your standard set of instructions, and the pieces all look like regular LEGO pieces.
The Graveyard Mystery set contains 335 pieces and comes with 4 minifigures (some even have their own mobile phones loaded with the Hidden Side app!). It's rated ages 7+ but my 6 year old had no trouble putting it together. In my opinion the age rating may have more to do with the AR features which I'll get more into later.
Even without the AR features, the set features a lot of fun elements including a twistable statue, a grave that opens up, and a haunted tree. If your kid is into spooky things, they'll really enjoy playing with this set.
Augmented Reality Play
While a lot of the Hidden Side sets are cool and unique in their own ways, the real reason to jump into these sets is the augmented reality feature.
You start off by downloading the free LEGO Hidden Side app which is available for both iOS and Android. Note that not every device is supported so check to make sure yours is compatible before buying a Hidden Side set.
The app features a digital game which kids can play separate from the Hidden Side sets. It's a nice bonus and helps keep you in the Hidden Side world when you're away from the set.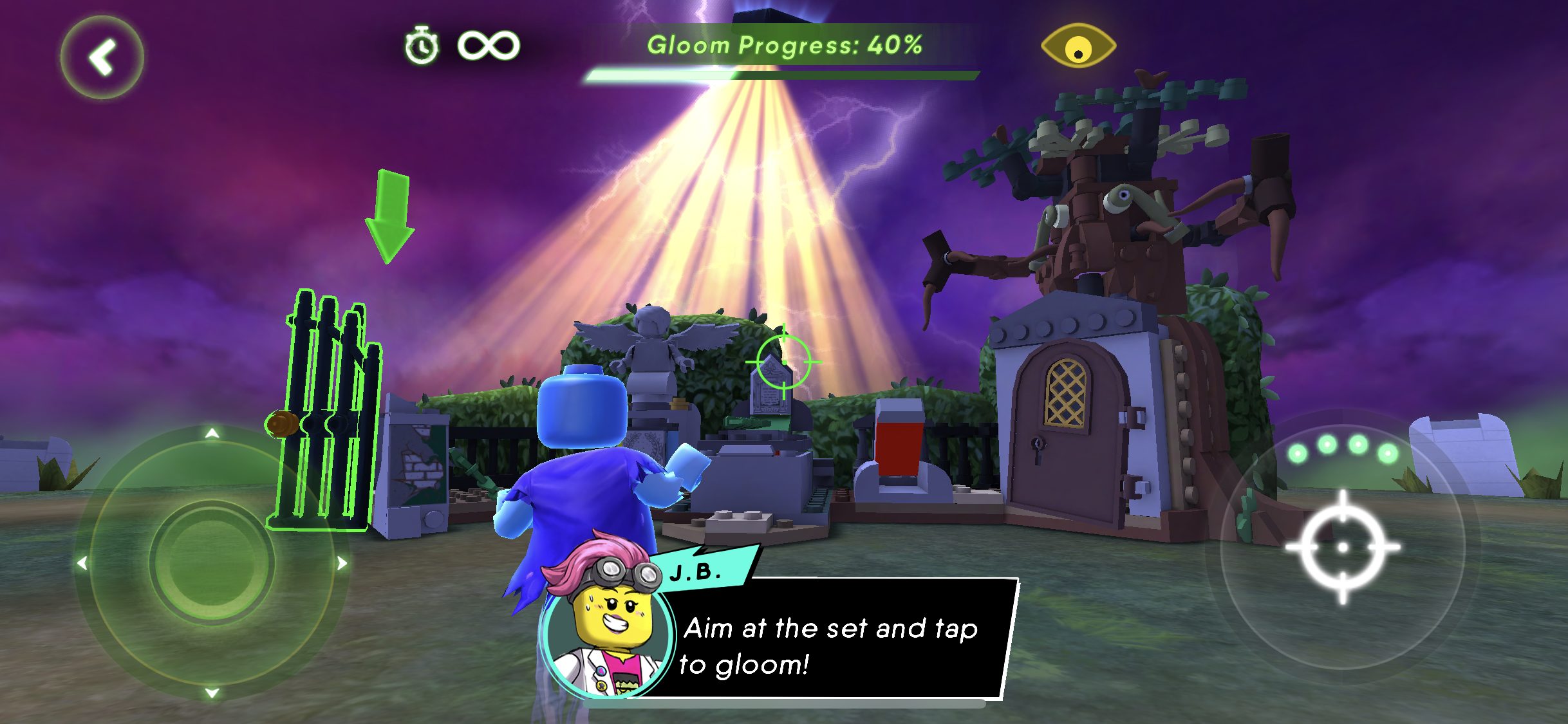 A screenshot from the digital non-AR game.
The real reason to buy a Hidden Side set is for the augmented reality play. I tried it, and it's a lot of fun.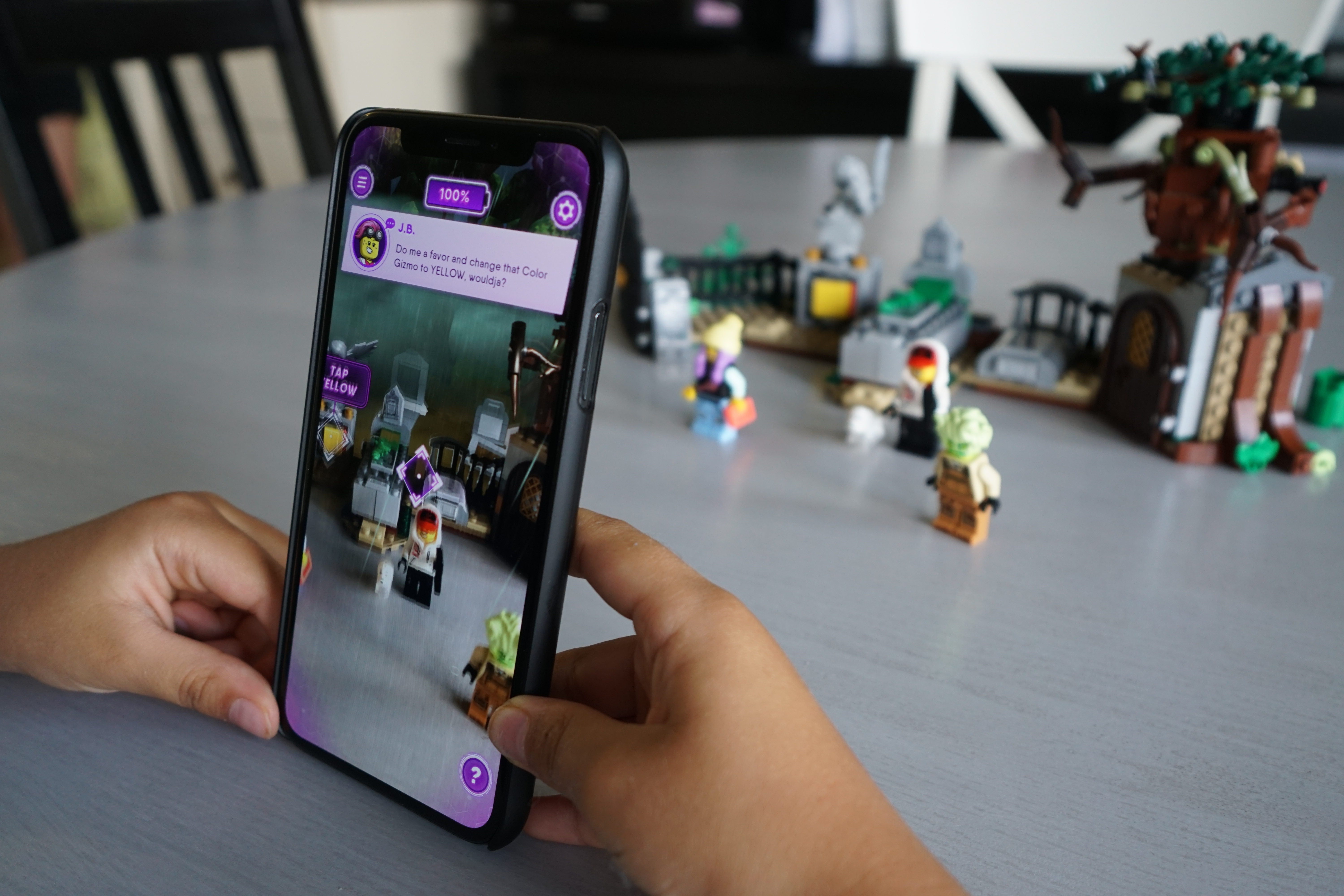 The goal here is to "dehaunt" your set which involves fun things like collecting power ups, identifying objects, and battling ghosts.
Some of these tasks were a little difficult for my 6 year old which may be why a higher 7+ rating was given to the set. Regardless of how well he did, he really enjoyed playing and kept wanting to play well beyond the amount of time he'd normally interact with a set.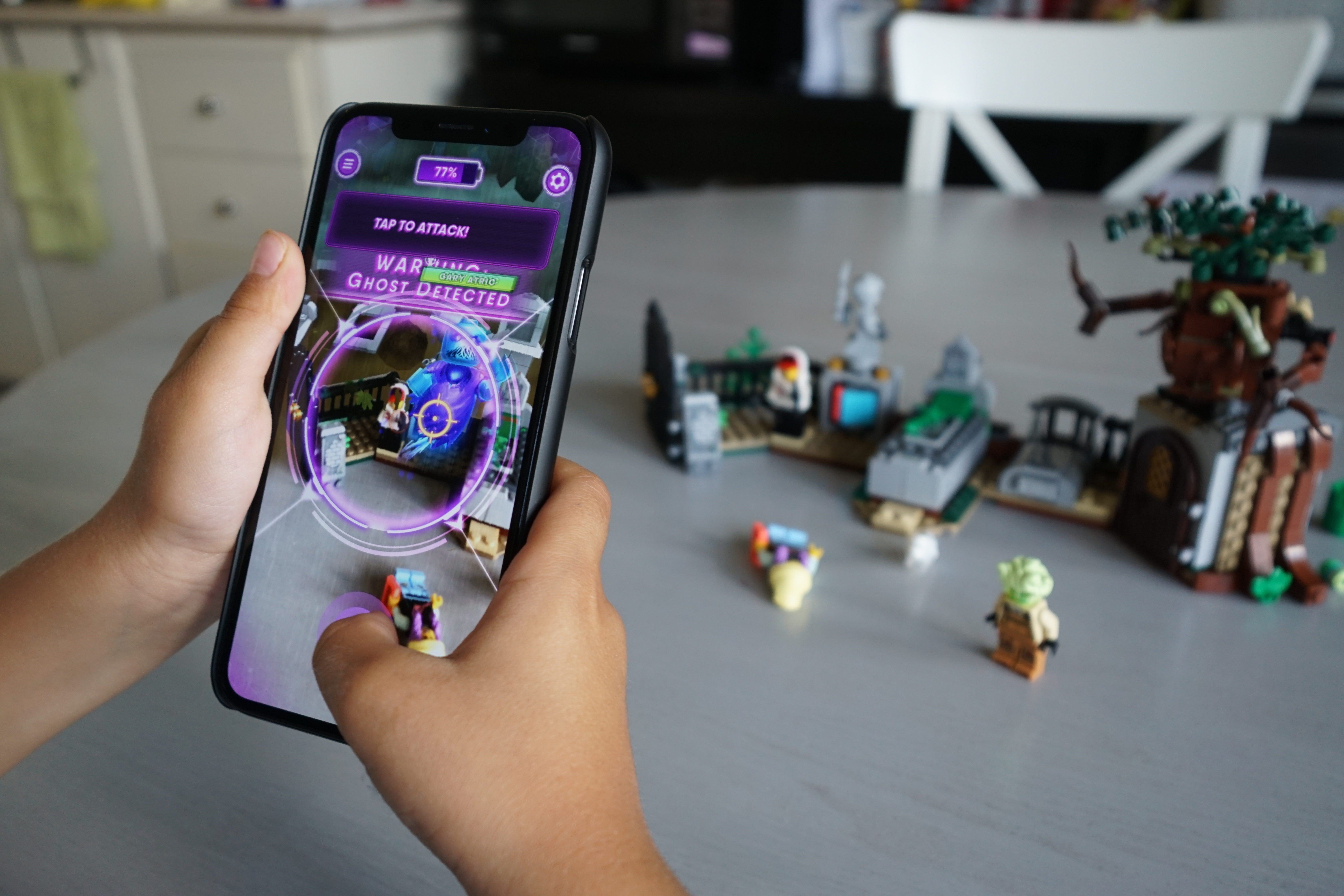 The augmented reality play really adds a lot of value and LEGO did a great job with the app, and how it interacts with the Hidden Side sets.
My testing was done using an iPhone X which at times struggled a bit to keep up with the action on the screen, but for the most part ran smoothly. Those with newer devices may see better performance.
Final Thoughts
Adding augmented reality to LEGO sets was a very smart move. This new feature takes LEGO play to a whole new level and I hope it will expand beyond the Hidden Side sets, to include both new and past favourite sets. Could you imagine if LEGO added AR to the Disney Castle or UCS Millennium Falcon?
You can purchase the LEGO Graveyard Mystery set and other Hidden Side sets at Amazon Canada.