IKEA Canada Expands Click & Collect Service Nationwide and Lowers Price to $5
By
Thomas Kenzaki
August 9, 2019
If you've ever been to an IKEA store, you'll know that they're huge and can sometimes be hard to navigate. Now those wanting to skip the in-store shopping experience can use IKEA's Click & Collect service which is now available nationwide and for a new low price of just $5.
Whether you want to order a single item or furnish an entire room, you'll be charged the same $5 Click & Collect fee. Obviously larger orders with heavier items make this more worthwhile but either way, you're saving time.
There are 3 easy steps to placing a Click & Collect order:
1. Buy your items online
2. Pre-select a date to collect your order
3. Pick-up your purchase at an IKEA store near you
You'll even find special reserved drive up parking spots right in front of the store for added convenience. If you're in a hurry, Click & Collect can be a real timer saver and is an even better value now at it's new lower price. Prefer delivery? IKEA just expanded its delivery options including parcel delivery starting at $7.99 Canada-wide.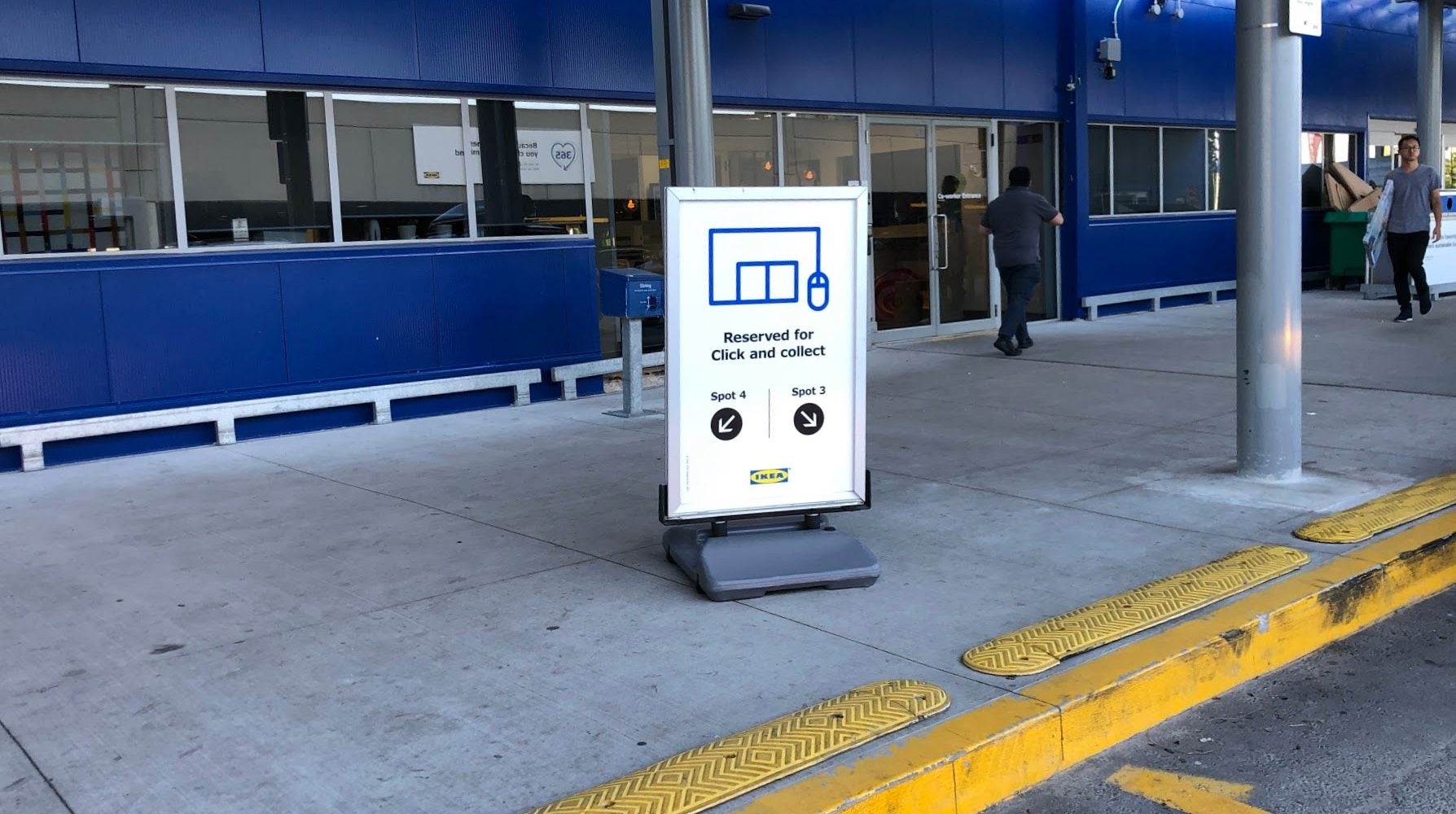 IKEA continues to innovate by adding new services that save you time and make your life easier. For example, they recently partnered with Task Rabbit, which provides in-home assembly and mounting services for your IKEA purchases.
Would you consider using Click & Collect at IKEA? Let us know in the comments below.