The 2020 IKEA Catalogue is Available Now
By
Simon Hung
August 7, 2019
Spice up your place and find some new furniture at IKEA, because the 2020 IKEA Catalogue is available now!
The full digital catalogue is available to view online, while printed copies are available at all IKEA locations and can be ordered for home delivery starting September 1.

All 288 pages of the 2020 IKEA Catalogue are available to view online.
This year's catalogue features 288 pages of products and design ideas for every room in the house to help you maximize your space and enjoy the important moments in your life, from play time to dinner time to nap time and everything in between.
There are hundreds of products scattered throughout the catalogue, but we've listed a handful of featured items to provide some décor inspiration.
SYMFONISK Table Lamp with Wi-Fi Speaker (page 12)
Designed by IKEA in collaboration with Sonos, this new $249.00 lamp also doubles as a wireless speaker.
NORDMÄRKE Wireless Charger (page 32)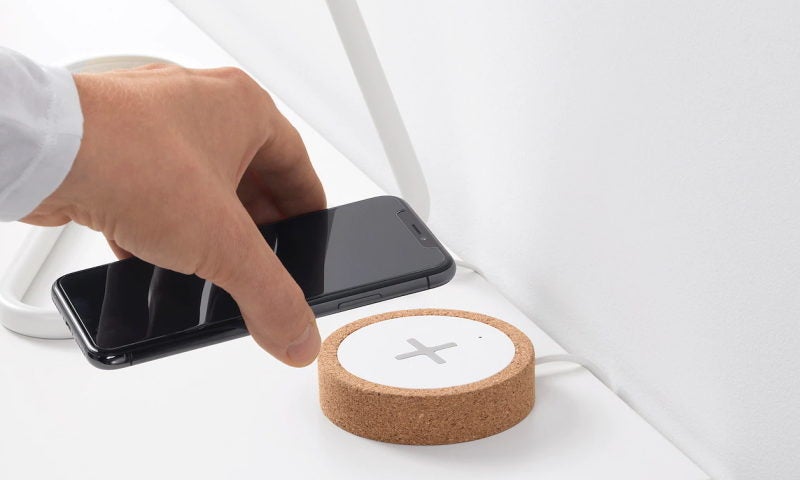 These $19.99 wireless chargers are compatible with any Qi-enabled device and can be used standalone or built into furniture.
NIKKEBY 4-Drawer Dresser (page 72)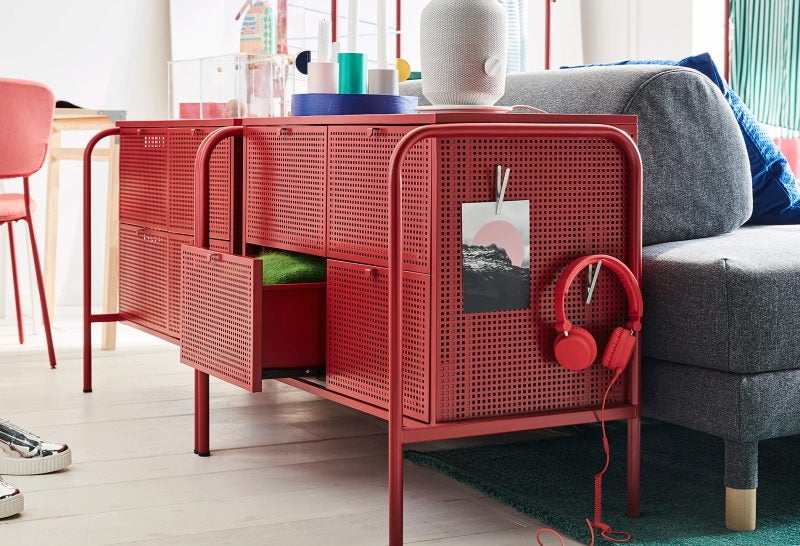 Add some extra storage and a splash of colour to your bedroom with this new all-metal dresser, available for $129.00.
SKÅDIS Pegboard (page 79)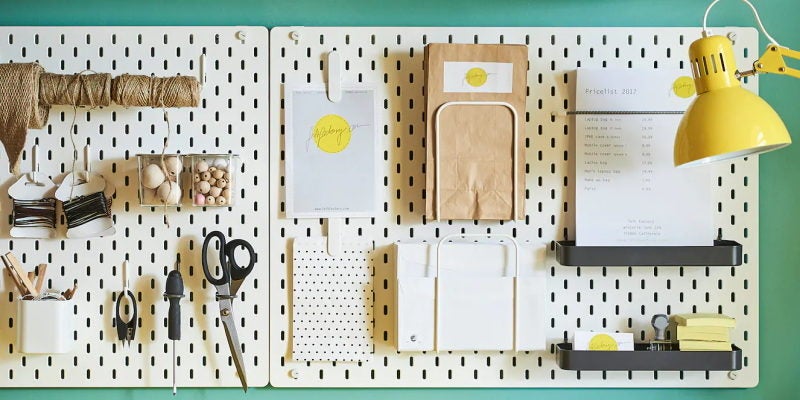 Ideal for anyone living in a tiny apartment, these $23.99 pegboards can be used to add some much-needed wall storage.
JONAXEL Storage Combinations (page 95)
IKEA's new JONAXEL modular storage can be configured to fit spaces small and large, with prices starting at under $40.00.
SYVDE Cabinet with Glass Doors (page 118)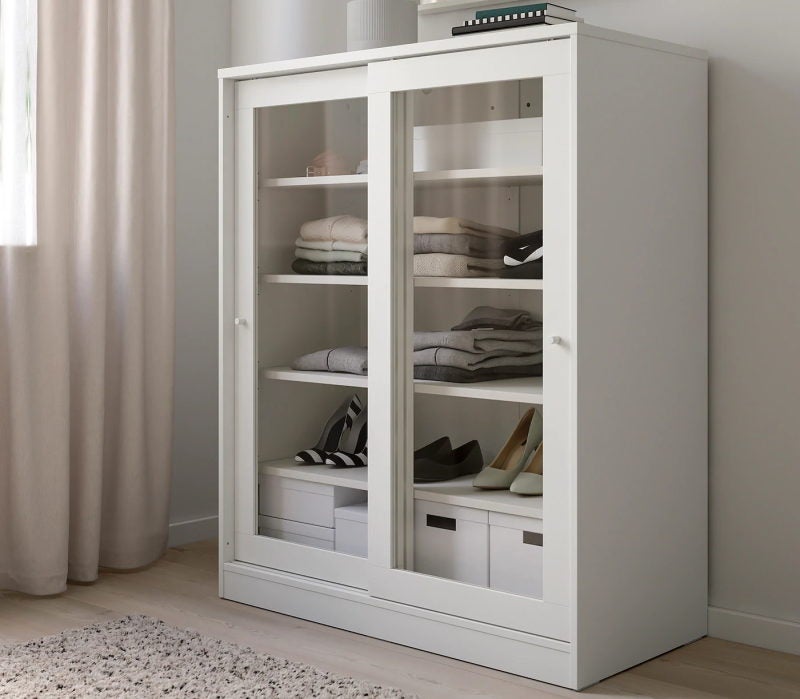 Designed to match the popular MALM dresser, this $179.00 cabinet has glass sliding doors so you can show off your favourite clothes.
Ergonomic Pillows (page 142)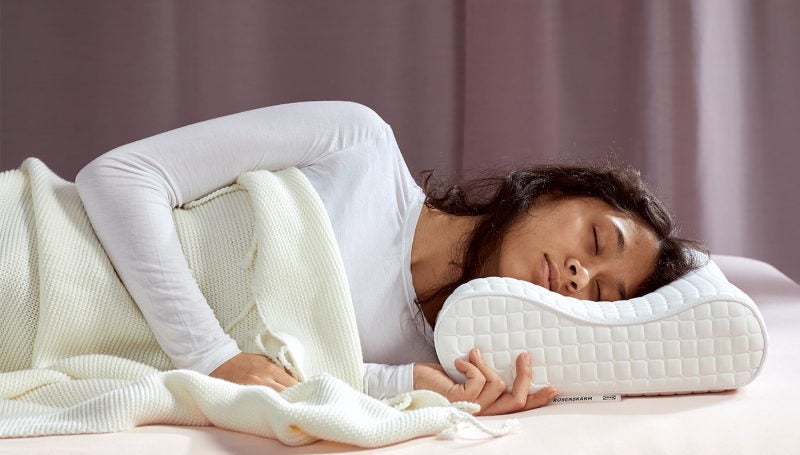 Naps are essential and you'll find six new pillows starting at $12.99 for any sleeping type, including several memory foam options.
PELARBOJ LED Multicolor Table Lamp (page 182)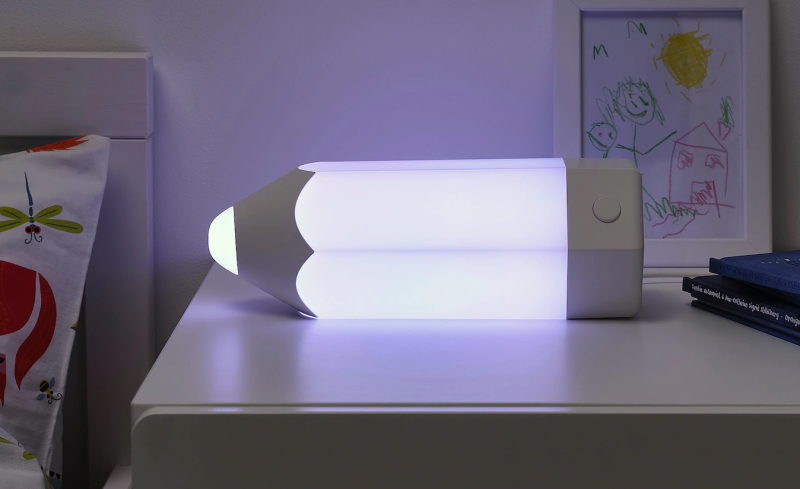 Perfect for any child's bedroom, this $34.99 pencil-shaped lamp is kid-approved and can light up in seven different colours.
IDÅSEN Sit/Stand Desk (page 232)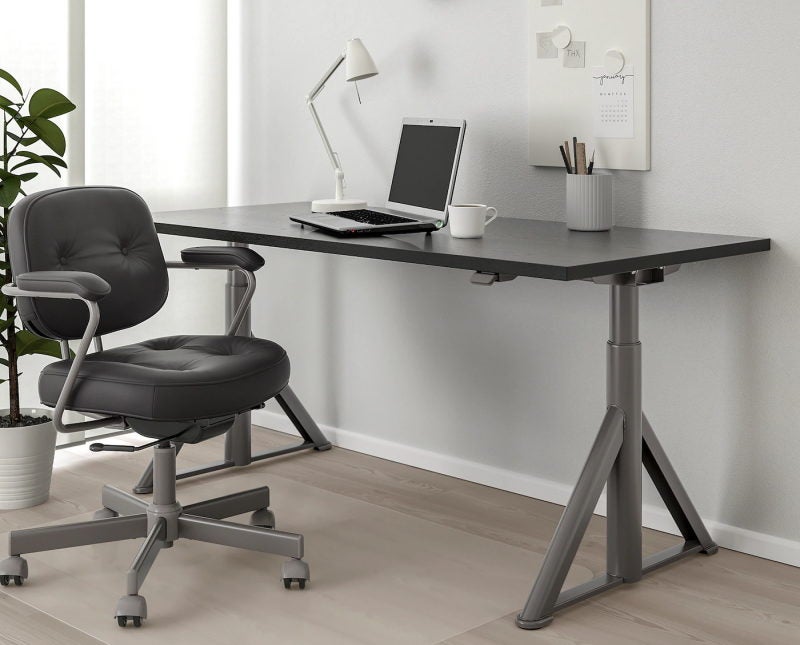 Extremely rugged and built-to-last, this $659.00 desk can be raised or lowered with its built-in controls or through a mobile app.
LÅNGFJÄLL Office Chair (page 236)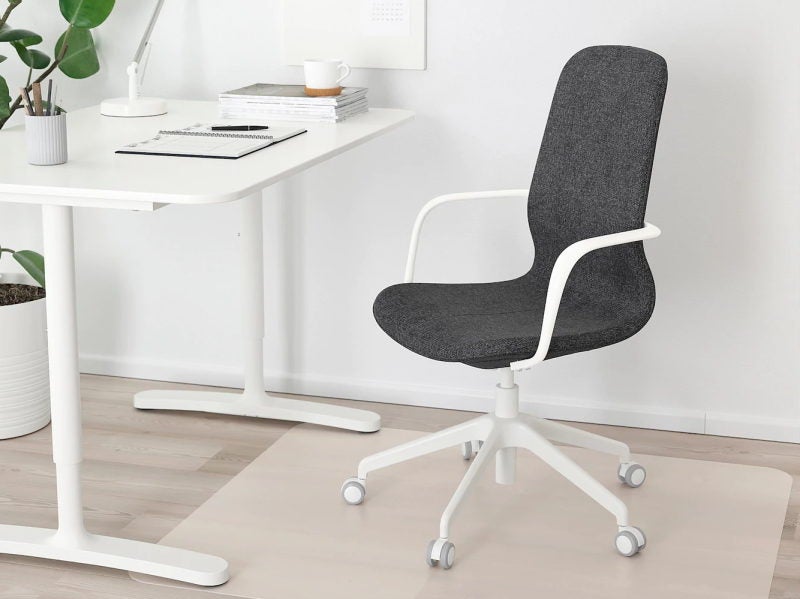 Catalogue pricing is guaranteed until July 31, 2020 and all prices reflect the highest possible price for each product until then. Before you shop, read our guide with tips on how to shop at IKEA like a pro!