A Look Inside Tim Hortons Brand New Innovation Café in Downtown Toronto
By
Thomas Kenzaki
July 25, 2019
While Tim Hortons is no stranger to introducing new products and store redesigns, the brand new innovation café at 130 King St. West in downtown Toronto takes it to a whole new level. With a ton of new menu offerings and a completely unique store design, this Tim Hortons is unlike any you've ever stepped into before.
Located on the ground floor of the Exchange Tower, which is also where Tim Hortons recently moved their head office to, this new 24/7 location serves up classic menu items and also features an all new lineup of new and delicious donuts, Timbits, coffee and beverages.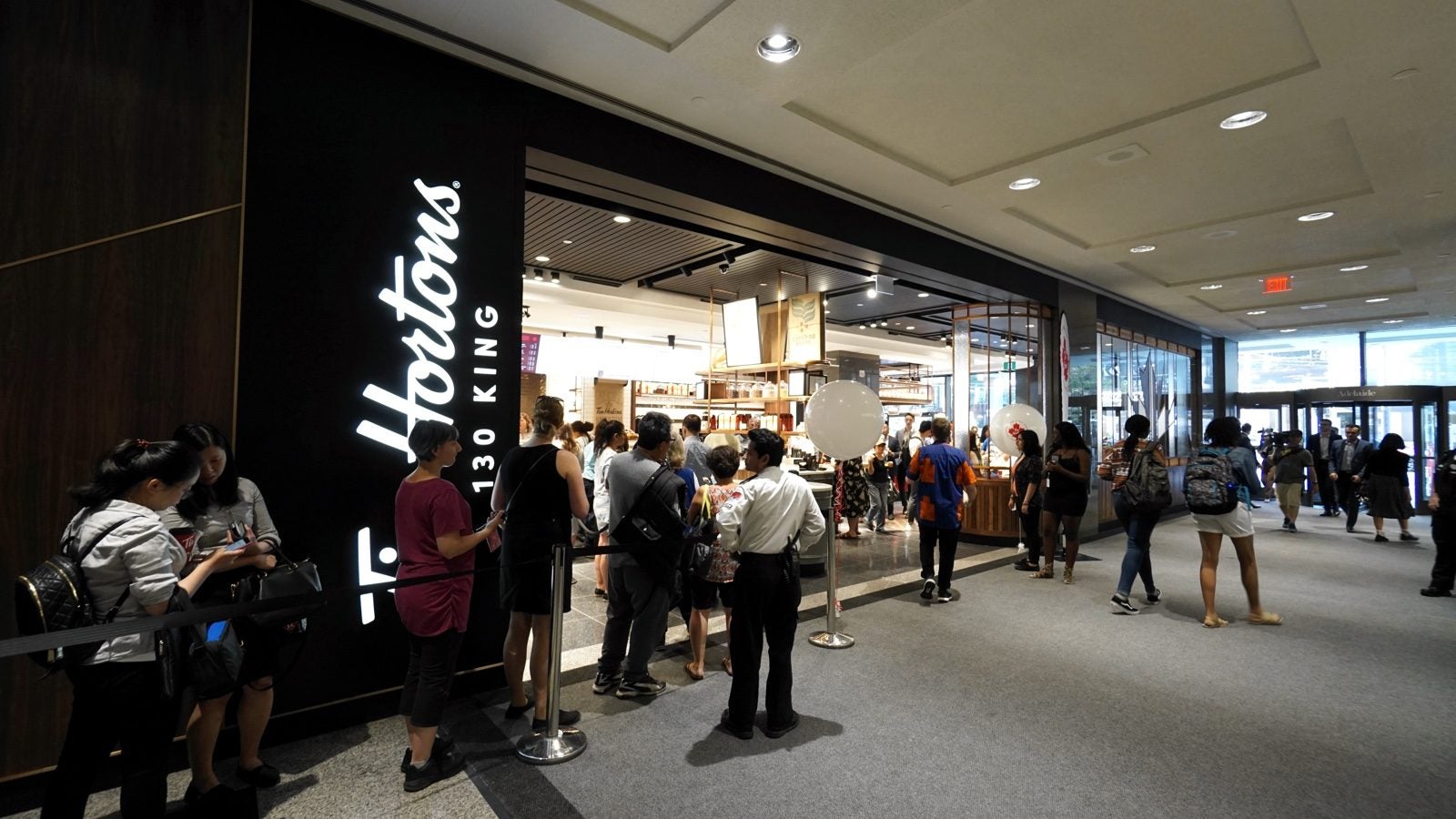 It's opening day festivities included a fun giveaway that saw the first 300 guests receive a $10 Tim Hortons gift card. In addition to that, there was also a contest and guests could meet Toronto Maple Leafs alum, Wendel Clark.
"We want Tim Hortons 130 King to become a must-visit destination for Torontonians and for guests from other cities not just throughout Canada, but around the world." – Alex Macedo, President, Tim Hortons
Tim Hortons 130 King is a beautifully designed restaurant featuring a one of a kind design. It's large but also inviting, and offers ample room to sit and enjoy a meal. You'll also notice a lot of hockey touches around the restaurant which tie back to the brand's roots.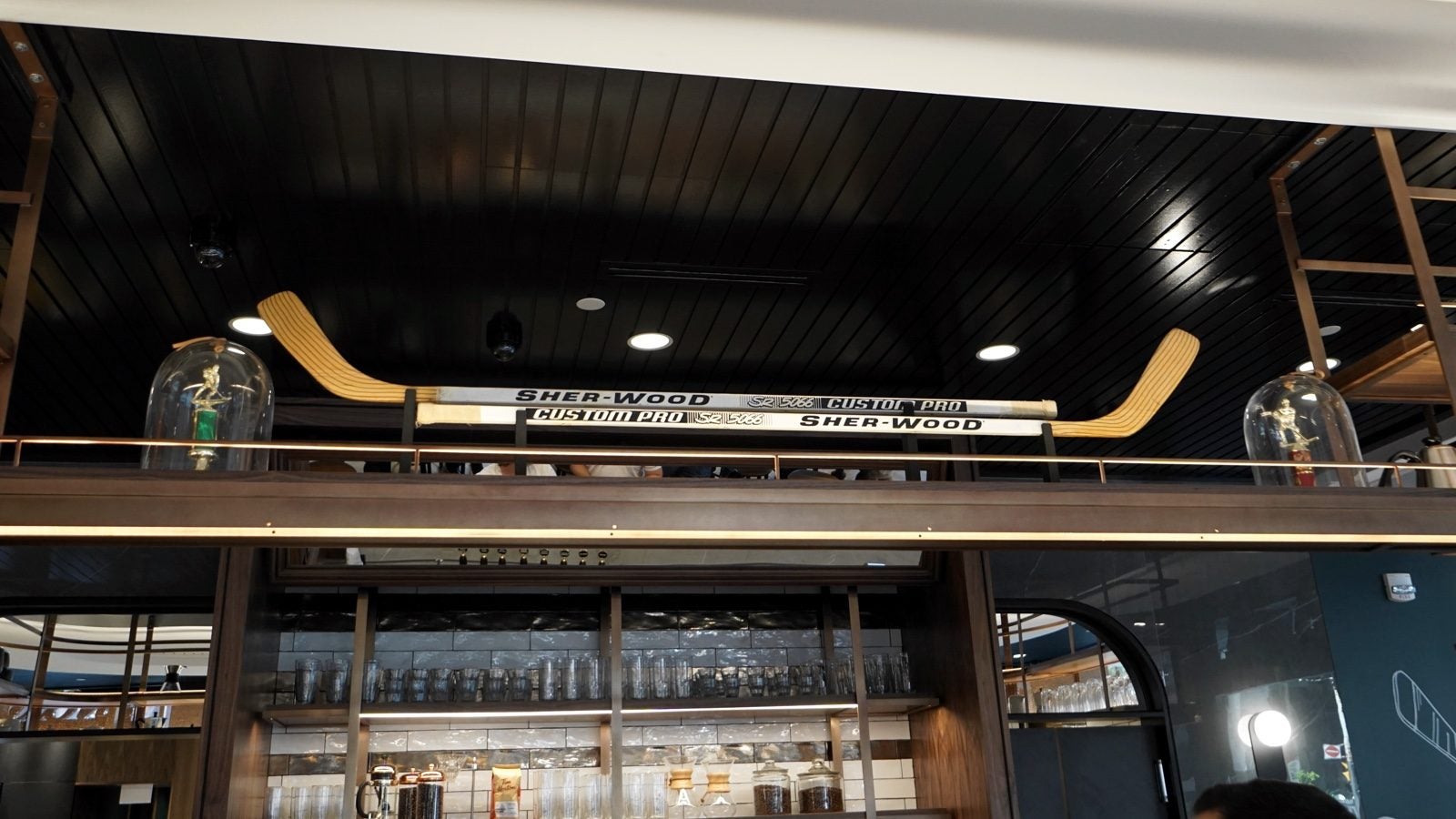 There's a wide variety of seating in the restaurant which includes standard tables, a brew bar (more on that later), and a huge shared seating communal table.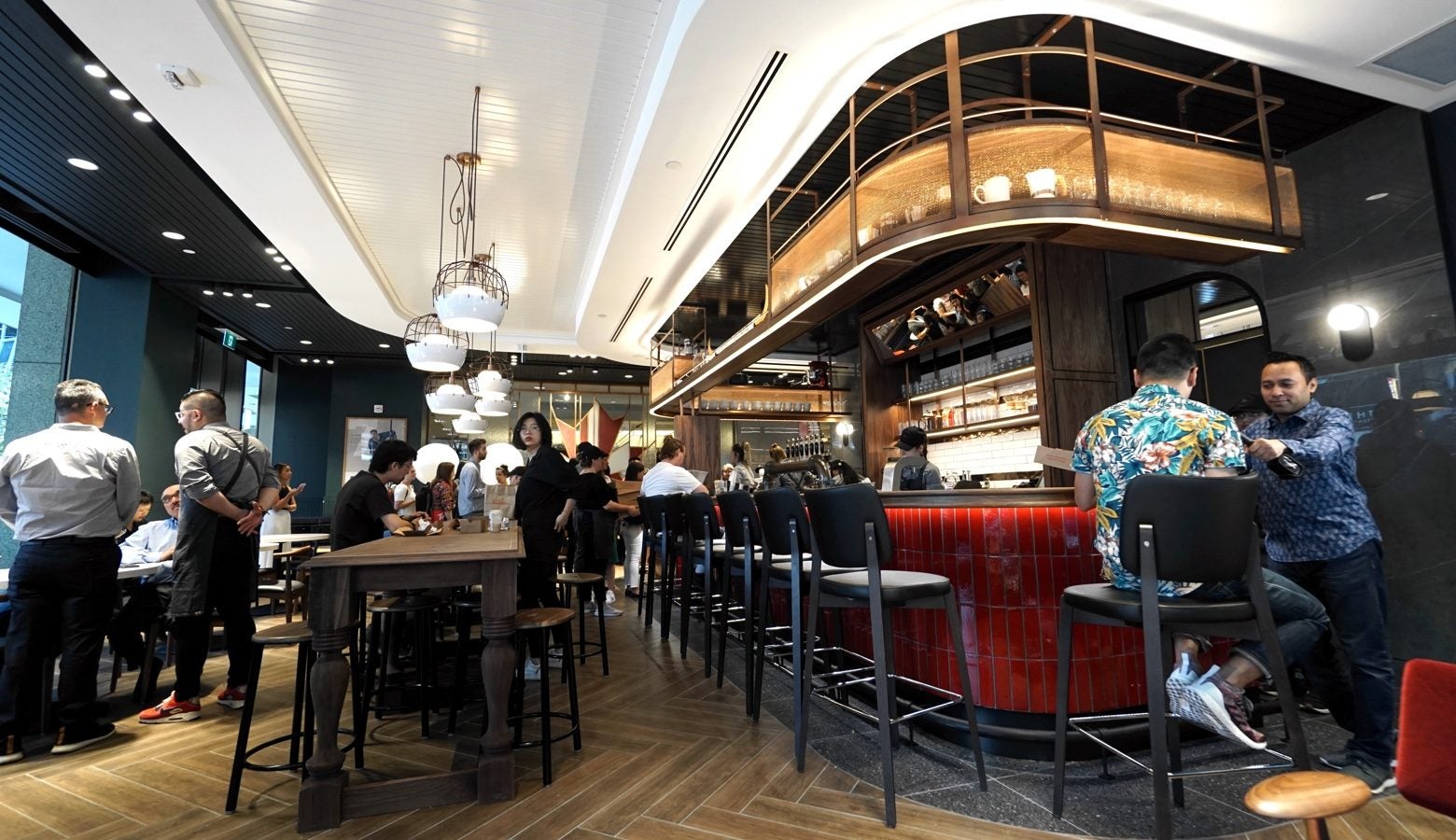 You'll find a lot of nice touches at Tim Hortons 130 King including wireless chargers (although it wouldn't charge my phone through my thin case), outlets to plug in your own charger or laptop, and bag hooks under the tables.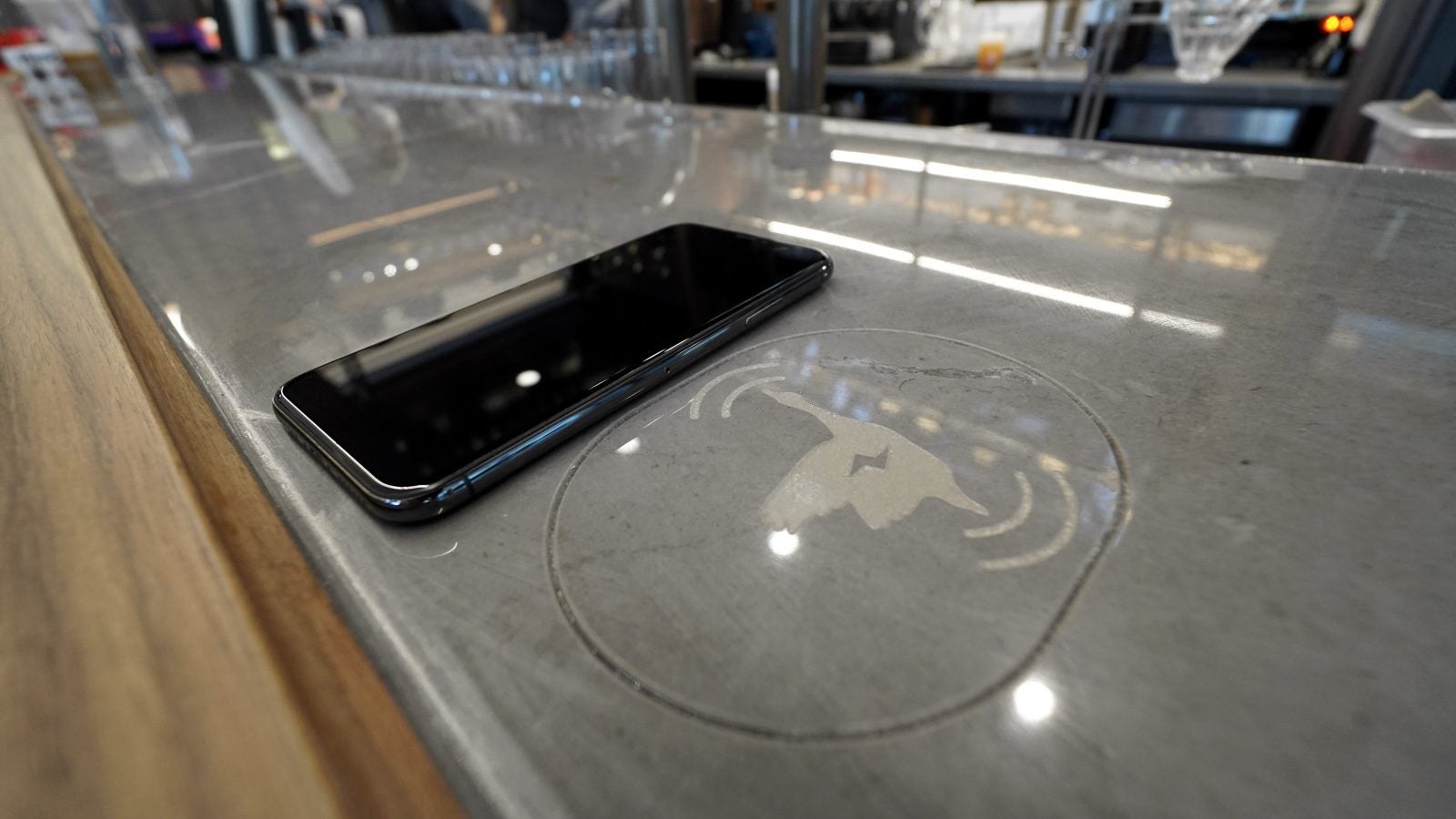 As great as the design of the restaurant is, the biggest reason to visit is to try all the new food offerings. There are way too many new items to list so I'll just highlight some of the most popular ones and defer to Tim Hortons for the complete list.
Dream Donuts will undoubtedly be the biggest draw for Tim Hortons 130 King. These donuts are elevated to the next level and in case you were wondering, are all prepared by bakers on site.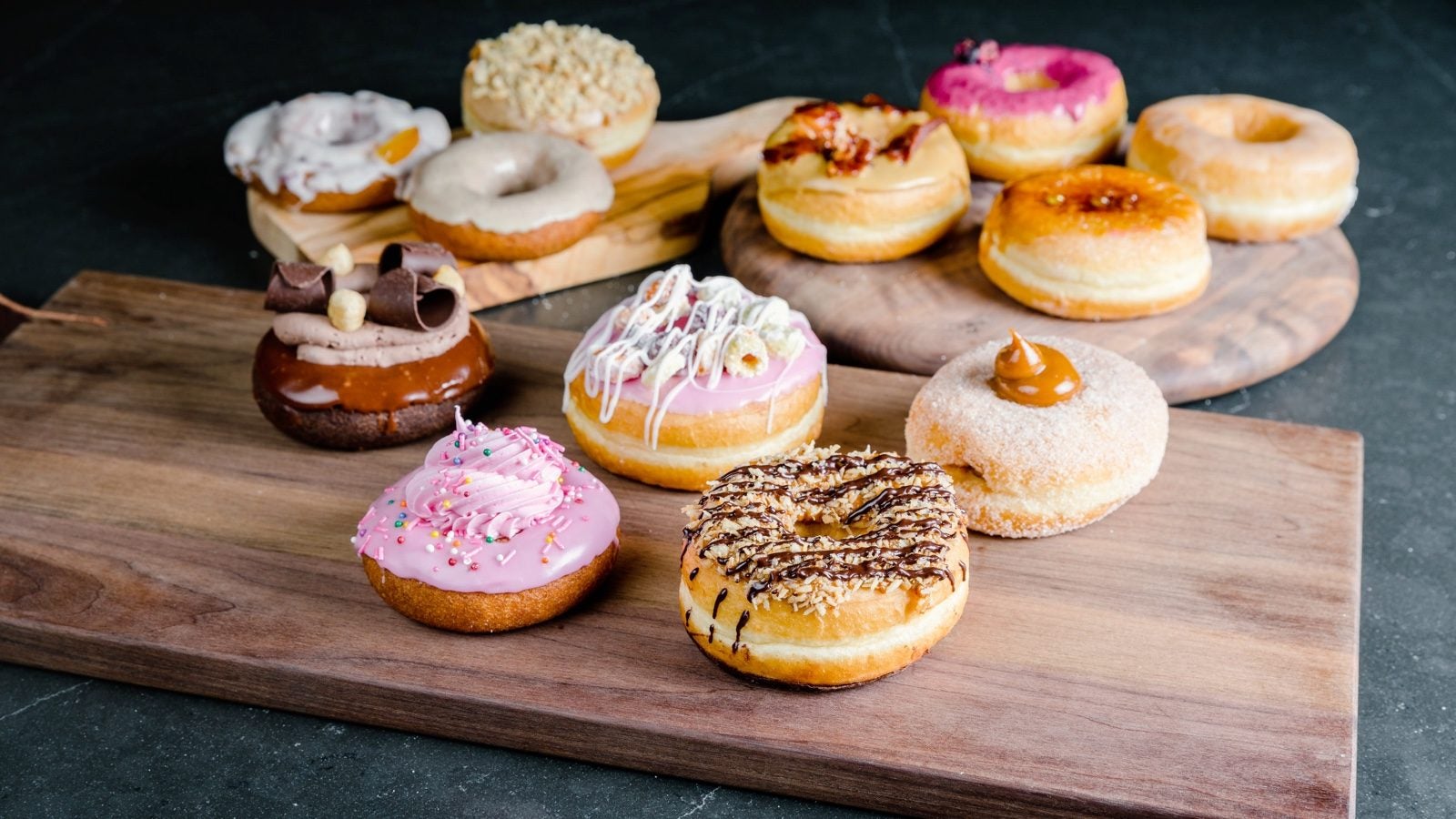 Photo credit: Tim Hortons
There are 12 Dream Donuts in total including Crème Brûlée, Maple Bacon, PB&J, Poppin' Praline, and many more. For special occasions you can also purchase the Dream Donut tower which is a custom selection of 11 Dream Donuts and 4 Dream Timbits (yes, there are Dream Timbits too) stacked to resemble a tiered cake.
If soups and sandwiches are your thing, you won't be disappointed. There's numerous new menu items for both at Tim Hortons 130 King. I for one can't wait to try the new Montreal Reuben sandwich with a side of Lobster Bisque soup.
The Brew Bar is also a new concept and should be a big draw for the new location. If you didn't know any better, you'd think Tims started serving beer. Sadly, this isn't the case. What they do serve up is pretty interesting though!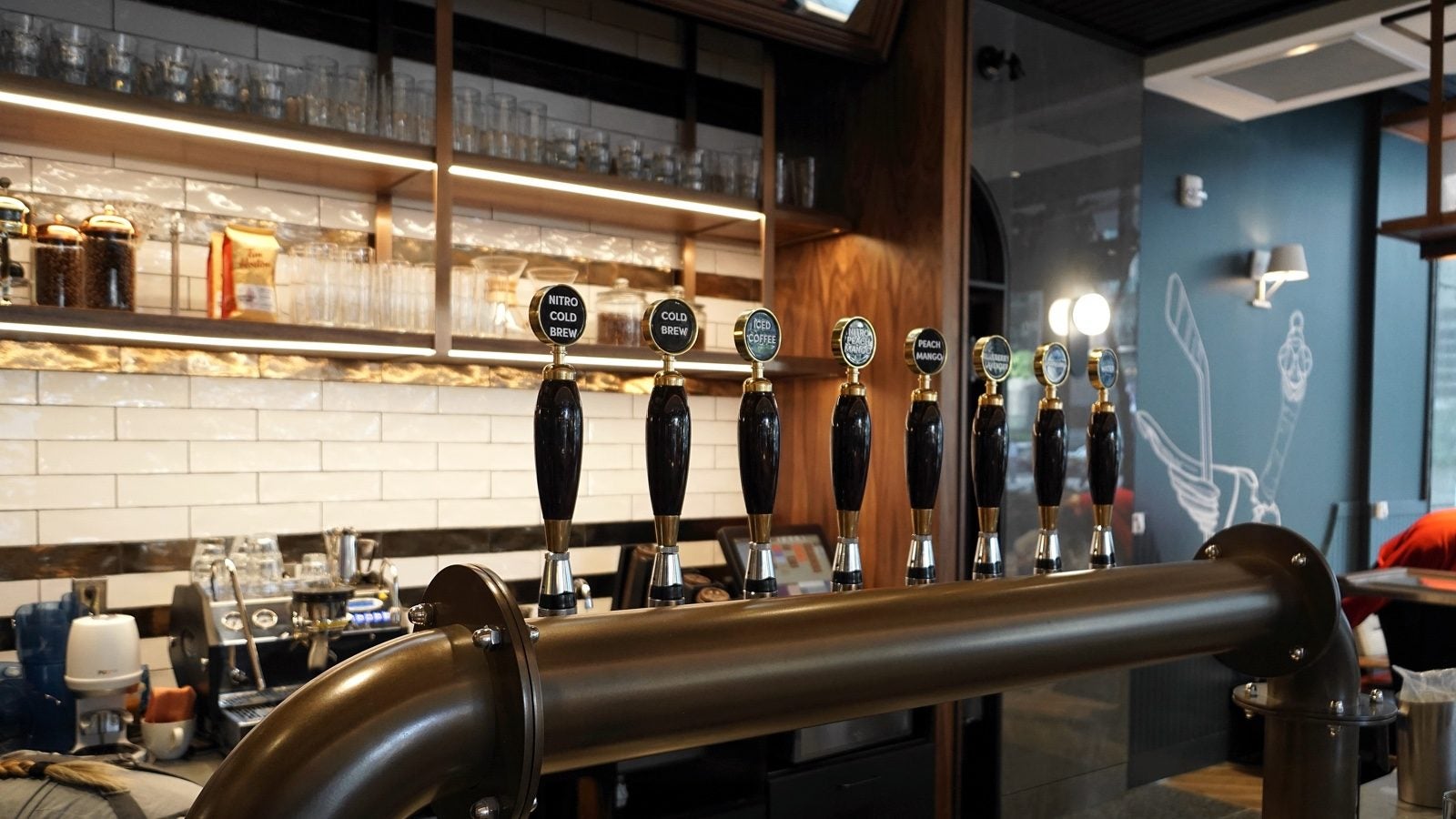 Nitro cold brew, a selection of espresso based beverages, and even non-coffee based drinks like nitro peach mango iced tea and blueberry lavender lemonade are just some of the unique drink offerings you'll find here. You'll also find 7 types of milk and dairy alternatives here including almond, soy and oat milk.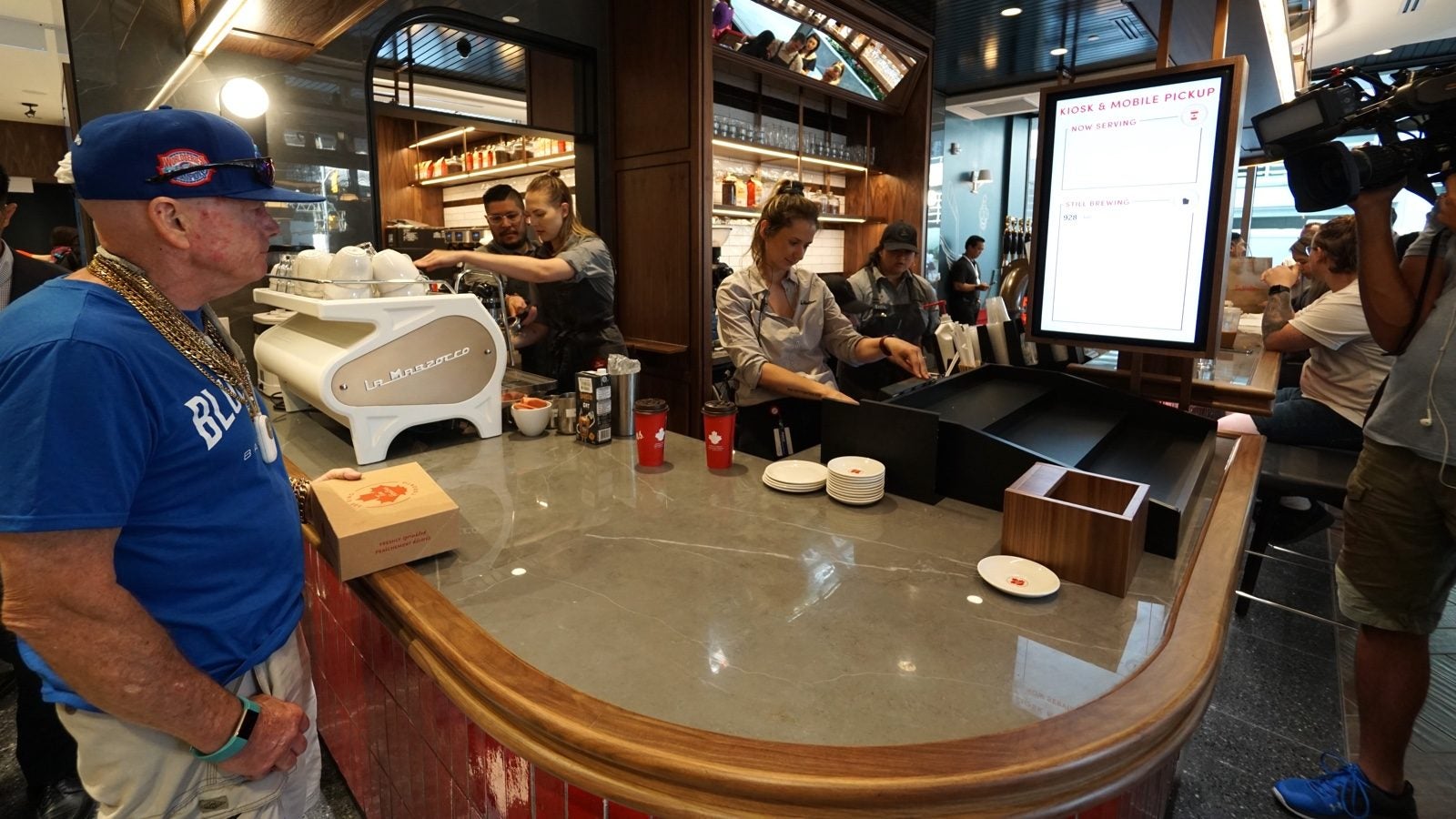 There's a lot to like about the new Tim Hortons innovation café and the only downside I can see (beyond there only being one of them), is how busy it'll be while everyone comes to check it out for the first time.
Only time will tell how Tim Hortons applies what they learn from the new innovation café to their nationwide chain of 4,000+ restaurants, but I hope to see the more popular offerings make their way to all Tim Hortons locations so that every Canadian can enjoy them.
Have you been to the new Tim Hortons yet? Let us know what you think about it in the comments below.