Prime Day 2019: A RedFlagDeals 'By The Numbers' Recap of Amazon's Annual Shopping Event
By
Thomas Kenzaki
July 19, 2019
The annual summertime shopping event known as Prime Day has now come and gone for 2019. Its 5th anniversary saw it expand from a single day extravaganza, into a full two-day event. More time means more deals and there was no shortage of them on RedFlagDeals. Here's a few fun highlights (and lowlights) we saw during Prime Day 2019.
Total number of Amazon deals shared during Prime Day: 390
Prime Day deals posted per hour: 8.125 per hour
Combined total views of all Prime Day deals: 1,428,471
Most viewed Prime Day deal: TCL 4 Series 4K Smart TVs (31,057 views)
Most discussed Prime Day deal: Sonos One (Gen 2) (232 replies)
Most popular Prime Day deal: $5 credit with $25 Amazon.ca gift card (278 upvotes)
Least popular Prime Day deal: Game of Thrones season sale (22 downvotes)
Total posts about Prime Day: 6,763
RFD members who shared a Prime Day deal: 319
We're also holding a contest asking members if they made a Prime Day purchase or not. The current numbers (at the time of publication) shows that a LOT of you are fans of Prime Day!
Number of respondents who made a Prime Day purchase: 1,344
Percentage of respondents who made a Prime Day purchase: 81%
Amazon has said this was the most successful Prime Day ever, and judging from our own numbers here at RedFlagDeals, we're not surprised at all to hear this.
During Prime Day Amazon sold more than 175 million items worldwide with the top 3 selling products in Canada being the PlayStation 4 Spider-Man bundle, LifeStraw Personal Water Filter, and 23andMe Health + Ancestry kits.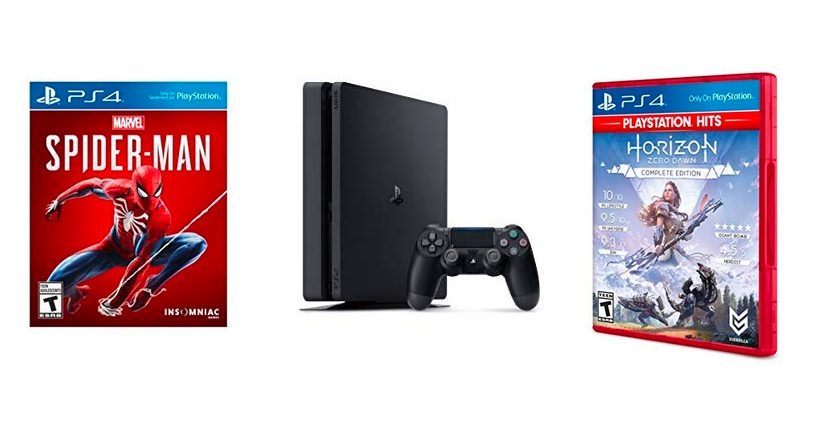 The PlayStation 4 Slim 1TB Console with Marvel's Spider-Man bundle which was offered at $299.99 (regularly $438.94)
Prime Day this year also saw the biggest two days ever for new Prime member signups. After all, if you're not a Prime member, you can't shop Prime Day deals.
As someone who spent way too much money on Prime Day, I'm both grateful for all the deals but at the same time, my wallet will definitely need some time to heal. Thankfully Black Friday is still 4+ months away!
Did you make a Prime Day purchase? Let us know in the comments below and don't forget to enter our contest for a chance to win a $25 Amazon.ca gift card.
For those curious, here are the top 12 Prime Day deals in 2019 as rated by RedFlagDeals members: