E3 2019 Microsoft Presentation: Project Scarlett, Xbox Game Pass for PC, New Games, and More!
By
Ambia Staley
June 9, 2019
E3 2019 is here, and that means plenty of new video game announcements to look forward to! Sunday kicked off with a presentation from Microsoft and there's a lot of great things to unpack, so we've gathered up some of the key announcements for you here on RedFlagDeals!
Project Scarlett
One of the final announcements of Microsoft's conference today was so big that it's worth mentioning first -- Project Scarlett, a.k.a the next-generation of Xbox console. While we don't have a look at the console or its complete specs, Microsoft did reveal a few tidbits during their presentation. Firstly, this upcoming console will be their most powerful yet. Microsoft has partnered with AMD to make a new processor that's reportedly 4 times as powerful as the processor currently used in the Xbox One X. During a pre-recorded video, Xbox employees also revealed that the console will have 8K resolution, frame rates up to 120fps, faster load times, and a new generation SSD.
The console is expected to launch holiday 2020.
Xbox Game Pass for PC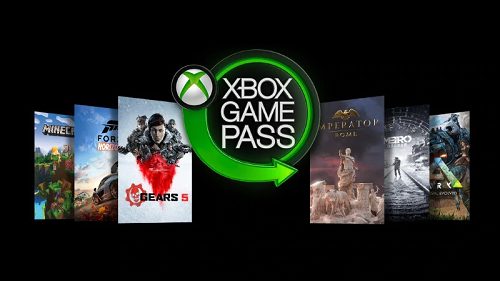 If you're a PC gamer, you might be excited to hear that Microsoft is expanding their Game Pass program to PC. The service is expected to include up to 100 games by this August including Halo: The Master Chief Collection, Imperator: Rome, and Football Manager 2019.
The Xbox Game Pass for PC is available in open beta now and costs $11.99 per month. However, if you play Xbox games on console and PC, you can opt for the Xbox Game Pass Ultimate, which entitles you to Xbox Game Pass, Xbox Game Pass for PC, and Xbox Live Gold for $16.99 per month. During E3, you can sign up for a new membership and get your first 30 days for just $1.00.
Game Demos and Announcements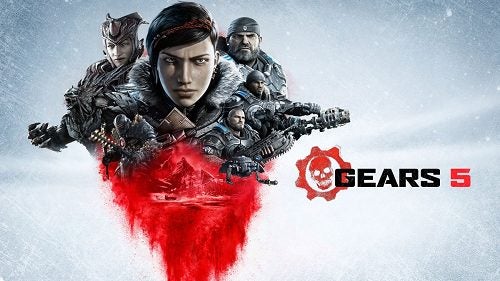 Microsoft showed off a number of games during today's conference, including some system exclusives. Some highlights include:
The Outer Worlds - Coming October 25
Bleeding Edge - Technical Alpha starts June 27
Ori and the Will of the Wisps - Coming February 11, 2020
Minecraft Dungeons - Coming Spring 2020
Star Wars Jedi Fallen Order - Coming November 15
Blair Witch - Coming August 30
Cyberpunk 2077 - New Footage revealing Keanu Reeves. Coming April 16, 2020
Spiritfarer - First look
Battletoads - New Footage
The Legend of Wright - Coming 2020
Dead State Drive
Microsoft Flight Simulator - for PC and Xbox
Age of Empires II: Definitive Edition - Coming Fall 2019
Wasteland 3
Psychonaughts 2 - for Xbox One and PC
LEGO Star Wars The Skywalker Saga - All 9 Films Coming 2020
Dragon Ball Z Kakarot - Coming early 2020
12 Minutes
Way into the Woods - Coming 2020
Gears 5 - September 10
Dying Light 2 - Coming Spring 2020
Forza Horizon 4: LEGO Speed Champions - New Expansion, coming June 13
Gears POP! - Pre-register now for iOS and Android
State of Decay 2: Heartland - New expansion available now
Phantasy Star Online 2 - Coming 2020
Crossfire X - From Smilegate, coming 2020
Tales of Arise - Coming 2020
Borderlands 3 - September 13 (new Borderlands 2 DLC setting up the new game available now)
Elden Ring - directed by Hidetaka Miyazaki in collaboration with George R.R. Martin
Halo Infinite - Launching with Project Scarlett, coming holiday 2020
Many of the games shown today will also be available on Xbox Game Pass at launch.
Did you tune into Microsoft's E3 presentation? What are you looking forward to the most? Let us know your thoughts in the comments!