Disney Announces Opening Dates for Star Wars: Galaxy's Edge - What Canadians Need to Know
By
Thomas Kenzaki
March 8, 2019
Even if you don't follow Disney theme park news, you've probably at least heard that they're opening a brand new land dedicated to Star Wars which is called Galaxy's Edge. Disney has just revealed the opening dates for both Disneyland and Walt Disney World. Here's what you need to know as a Canadian traveller planning on visiting this year.
Galaxy's Edge will open on May 31st at Disneyland and on August 29th at Walt Disney World. The Disneyland opening date comes as originally expected but the August opening for Walt Disney World is a bit earlier as they've been advertising a fall opening.
As you can imagine, Galaxy's Edge is a huge new undertaking at both theme parks. Since Disney acquired the rights to Star Wars in 2012, they've gradually been adding even more Star Wars features into their parks but nothing to the scale that Galaxy's Edge encompasses.
If you're planning on visiting this year, here's what you can expect:
Walt Disney World Resort
Located in Orlando, Walt Disney World is Disney's largest theme park. It consists of 4 distinct parks within the resort and Galaxy's Edge will open up at Disney's Hollywood Studios theme park.
Hollywood Studios is where most of their current Star Wars attractions call home. It's also home to their latest new area, Toy Story Land. As you can imagine, the theme park will likely see huge attendance numbers when Galaxy's Edge first opens up so expect things to be very busy if you want to visit this year.
Galaxy's Edge puts you on the remote planet of Batuu, which is full of unique sights, sounds, smells and tastes (who doesn't want to indulge in the foods of the Star Wars universe!). You'll get to enjoy galactic food and beverages, explore unique collections of merchant shops, and of course experience new Star Wars themed rides!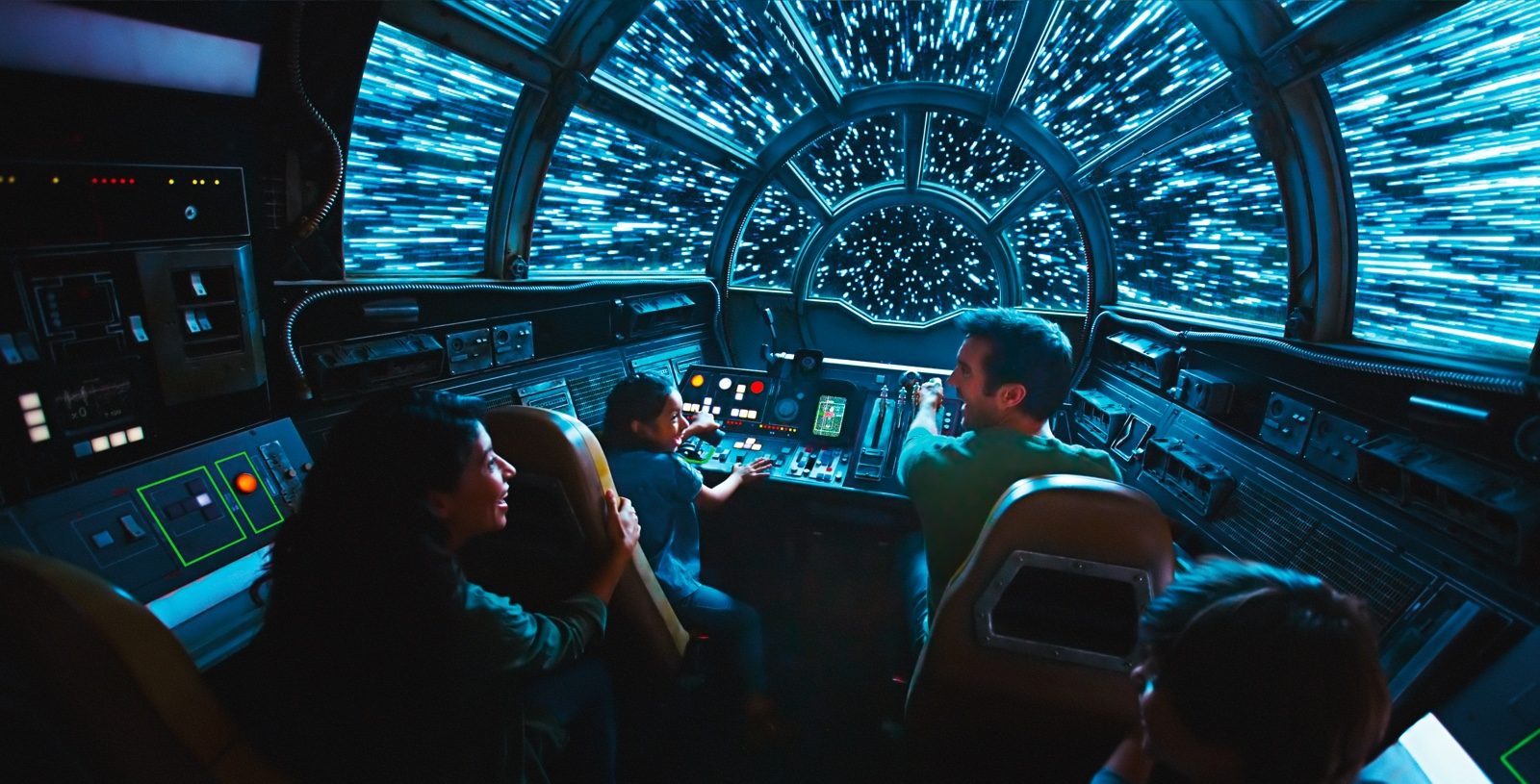 You'll be shouting "Punch it Chewie!" as you make the jump to lightspeed on Millennium Falcon: Smugglers Run.
Disney is opening up Galaxy's Edge in 2 separate phases. During phase one of its opening, you'll be able to take the controls of the most famous ship in the galaxy aboard Millennium Falcon: Smugglers Run.
Phase two will come later on in the year (no date currently announced) and will see the opening of Star Wars: Rise of the Resistance. Billed as one of the most immerse attractions they've ever built, it will place guests in the middle of a climactic battle between the First Order and the Resistance.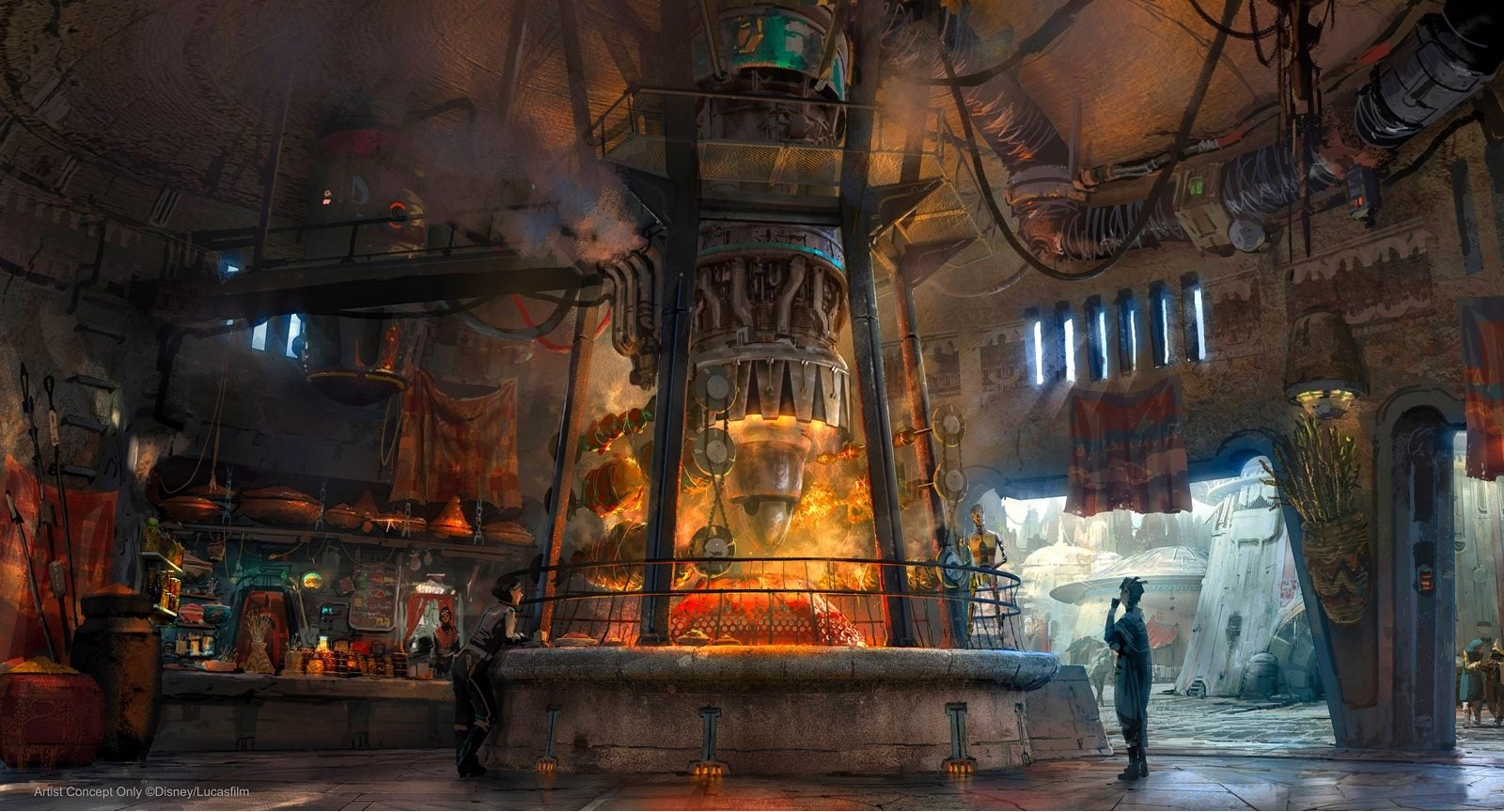 Savory meats spit-roasted over a former Podracer engine at Ronto Roasters eatery.
Disney has stated that they are opening in phases so that guests may enjoy the experience sooner (which I for one am totally ok with). This may also mean lower crowds when it first opens as those making a "once in a lifetime trip" will hold off until phase two.
"you have up to 44-days to visit Galaxy's Edge at a special discounted rate"
One distinct advantage Canadian visitors can have is that tickets purchased using the current Canadian resident offer are valid until September 27th. This means you have up to 44-days to visit Galaxy's Edge at a special discounted rate (multi-day tickets redeemed on September 27th are valid for 14-days).
The current expiry date for the Canadian resident tickets was possibly set accounting for Galaxy's Edge not being open yet so this is likely your cheapest way in for the foreseeable future. The Canadian resident ticket deal ends March 15th!
Disneyland Resort
Star Wars: Galaxy's Edge opens on May 31st at Disneyland Resort in Anaheim, California. It's a part of Disneyland Park which is one of their 2 theme parks there.
Galaxy's Edge here will be almost identical to its Walt Disney World counterpart, incorporating the same two rides and other main features. Besides having an earlier opening date, the main difference is that guests who visit between May 31 and June 23, 2019 will have to make a no-cost reservation (subject to availability) to enter the land.
This is both good and bad news because it'll keep crowds in Galaxy's Edge manageable but also mean they'll likely end up turning visitors away. Details of how the reservations are being handled have not yet been released.
Disneyland Resort is also running a Canadian resident offer but unlike at Walt Disney World, it's not valid for when Galaxy's Edge opens up.
----
The opening of Star Wars: Galaxy's Edge this year at both Walt Disney World and Disneyland is arguably the single biggest Disney parks theme park expansion in the last decade. It's going to bring in a whole new slew of fans from across the galaxy world.
Are you planning on visiting either park this year or perhaps in the years to come? Let us know in the comments below.