A&W Canada Introduces New Beyond Meat Sausage & Egger Breakfast Sandwich
By
Thomas Kenzaki
March 4, 2019
If you've been paying any attention to A&W in the past year, you've probably heard of their Beyond Meat burger. Beyond Meat is 100% plant-based and most importantly, tastes pretty good. Those who want a meat-free selection for breakfast will soon have a great option with the new Beyond Meat Sausage & Egger breakfast sandwich.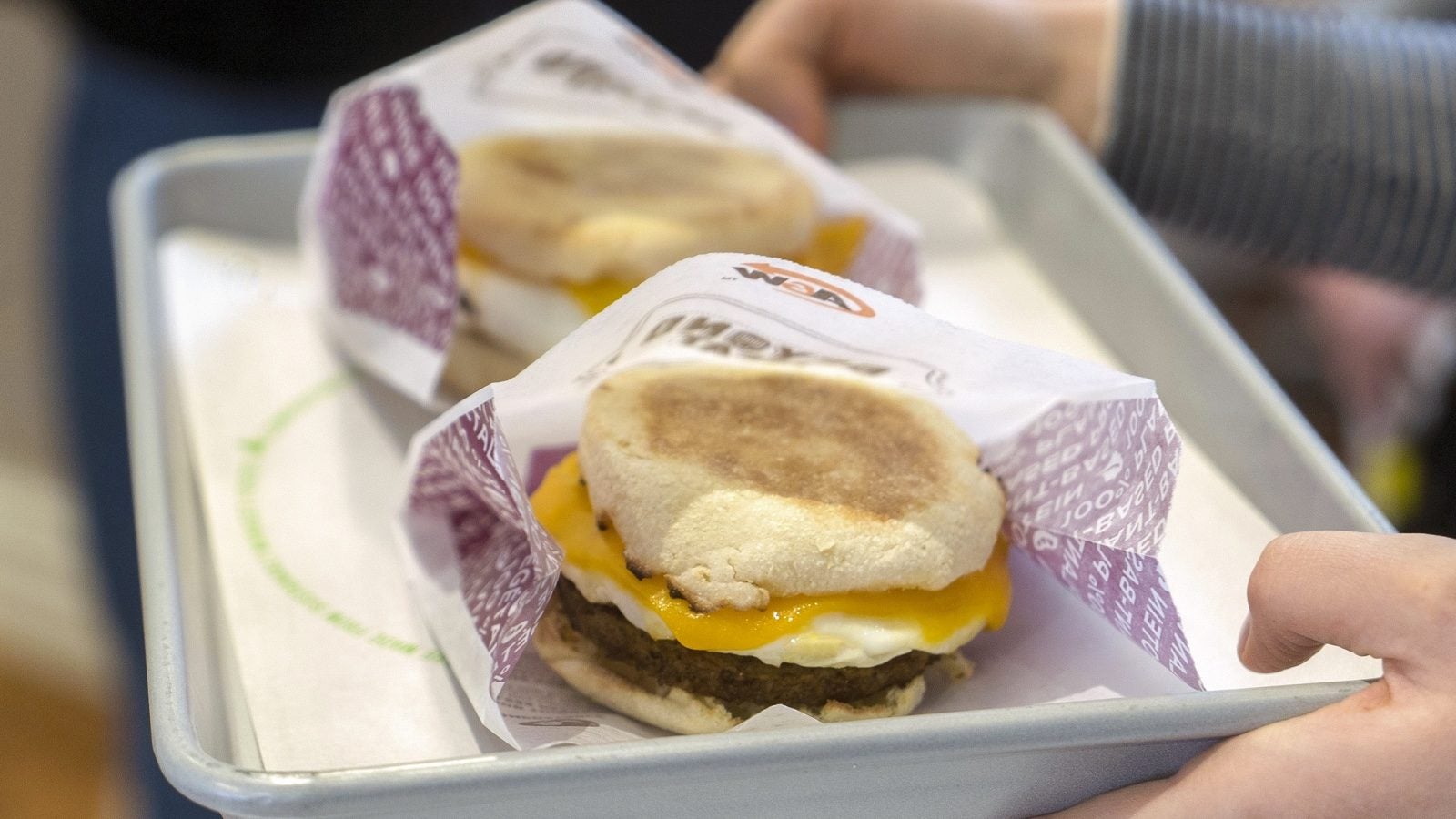 Starting on March 11th, you'll be able to walk into any A&W location across Canada and pickup the new 100% plant-based breakfast sausage sandwich. A&W will be the first nationwide chain in Canada to be serving up Beyond Meat's latest creation.
"Just like our Beyond Meat Burger – this new breakfast sausage is packed with flavour and it's hard to believe it's made from plants. It's delicious."
While I haven't been able to try one yet, if it's anything like the Beyond Meat burger, Canadians are in for a treat. There's no news on pricing yet but I expect it to be slightly higher than the regular meat sausage option.
A&W ran many promotions when it first launched Beyond Meat burgers in Canada so hopefully we'll see the same when the new product officially launches next week.
Let us know in the comments below if you'll be giving the new Beyond Meat Sausage & Egger breakfast sandwich a try.
---
Source: A&W Food Services of Canada Inc.