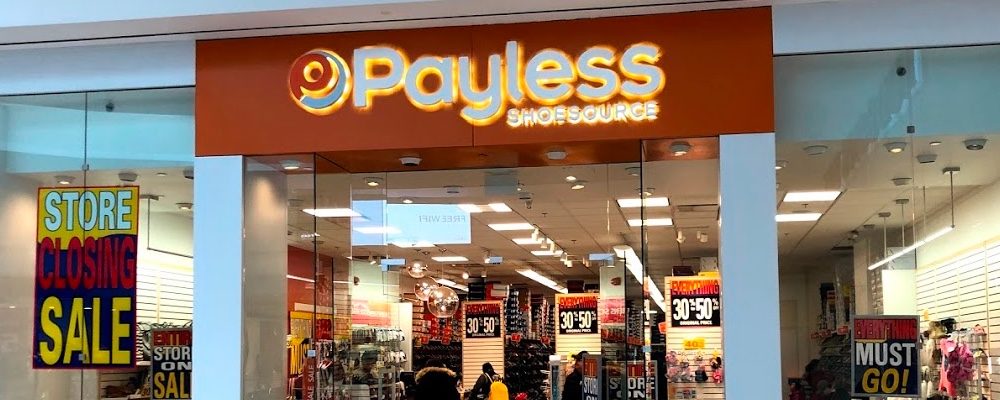 We Visited a Payless ShoeSource Store During Their Store Closing Liquidation Sale
By
Thomas Kenzaki
March 3, 2019
If you haven't already heard the news, Payless ShoeSource is going the way of Sears Canada and is the latest retailer set to close all their Canadian store locations. Stores are already clearing out their remaining product and I stopped in to see what kind of deals you can expect to find.
Before even entering the mall, there were people with signs advertising the sale on the street. Perhaps they felt not enough people knew about the liquidation sale?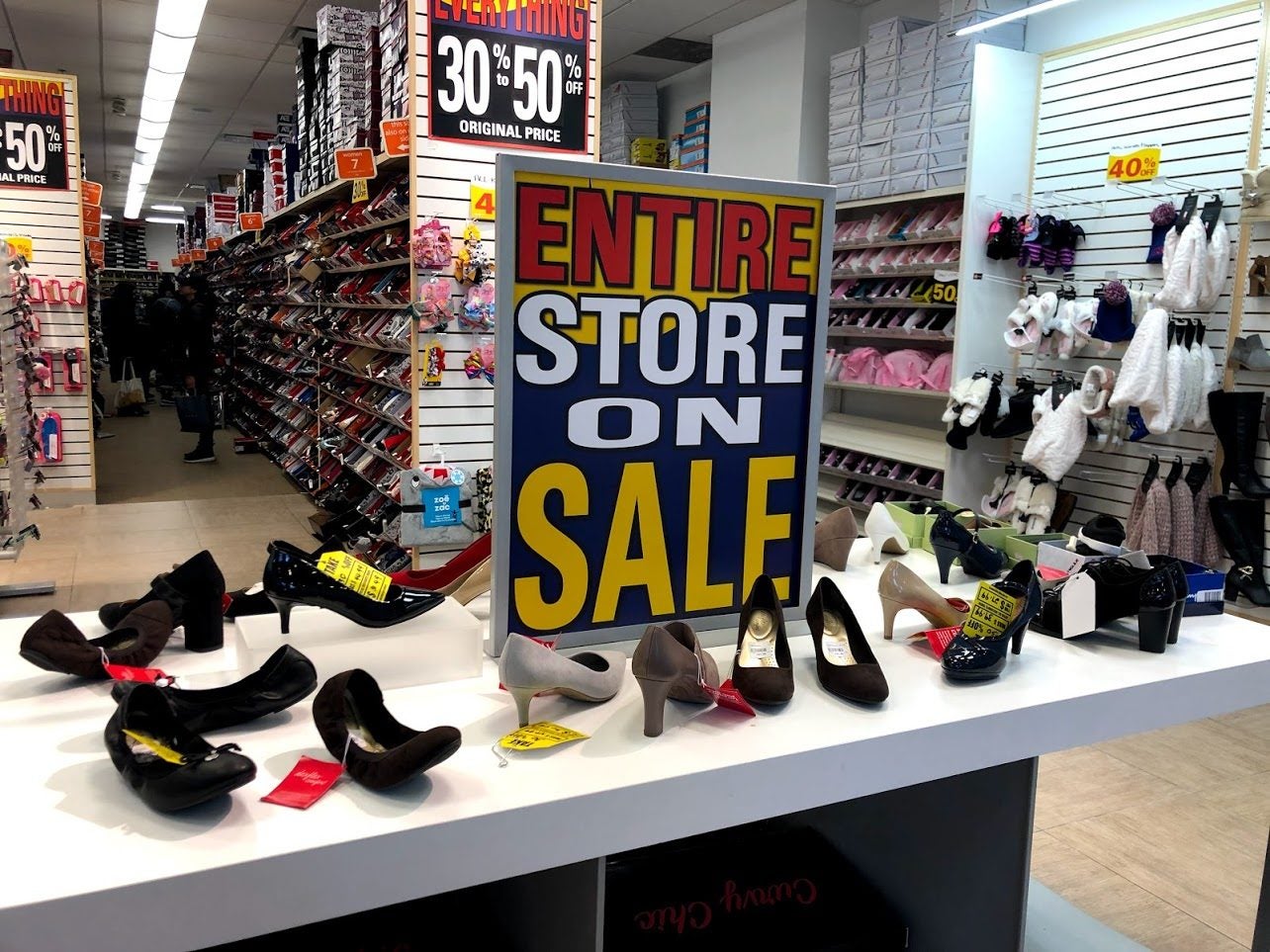 Just in case the signs littering the store windows weren't enough indication of the liquidation sale, there are even more inside to let you know. It appears that the entire store is on sale.
The front of the store is where they keep most of their non-shoe items for sale but there were a few shoes on display with yellow tags that showed the specific pricing breakdown (rather than just generic savings signs).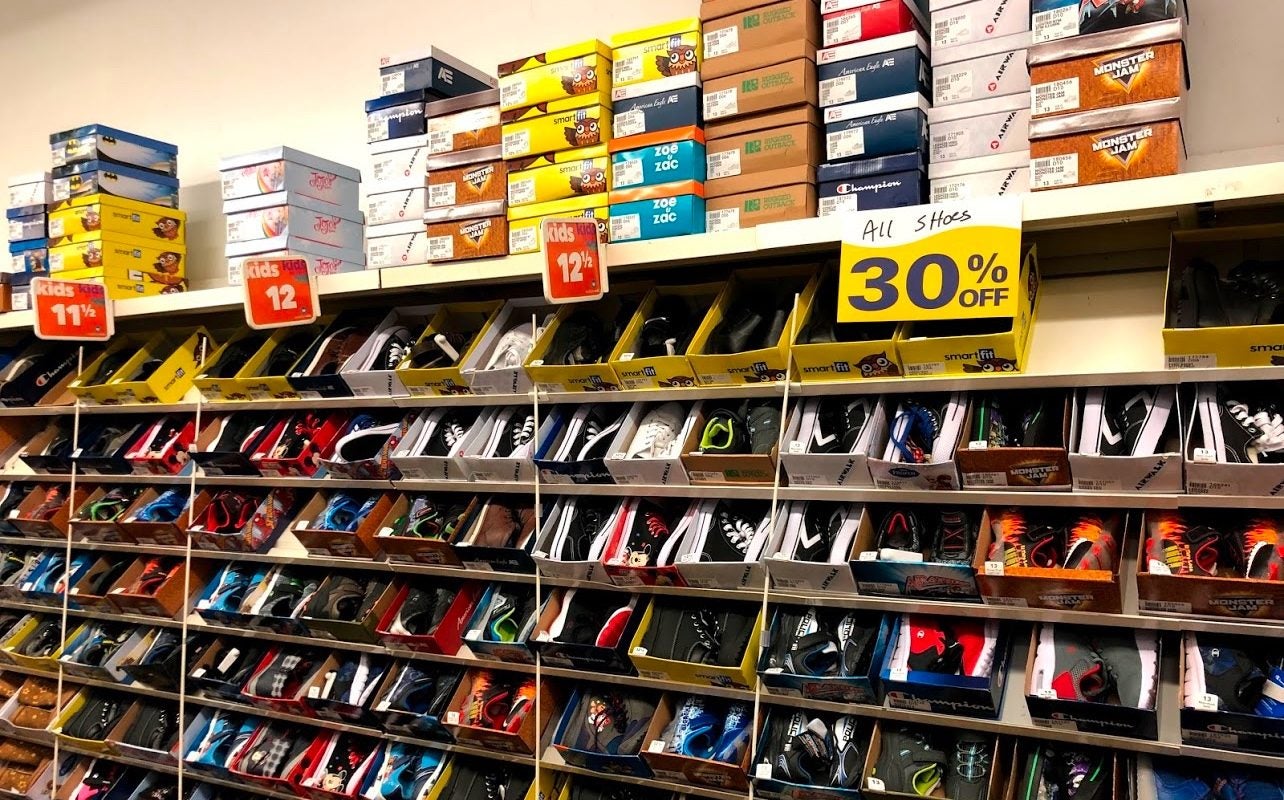 The sale has been going on for a week now so one might think the good stuff would already be gone. That is definitely not the case as the shelves were all still well stocked with excess inventory stacked above the display cases.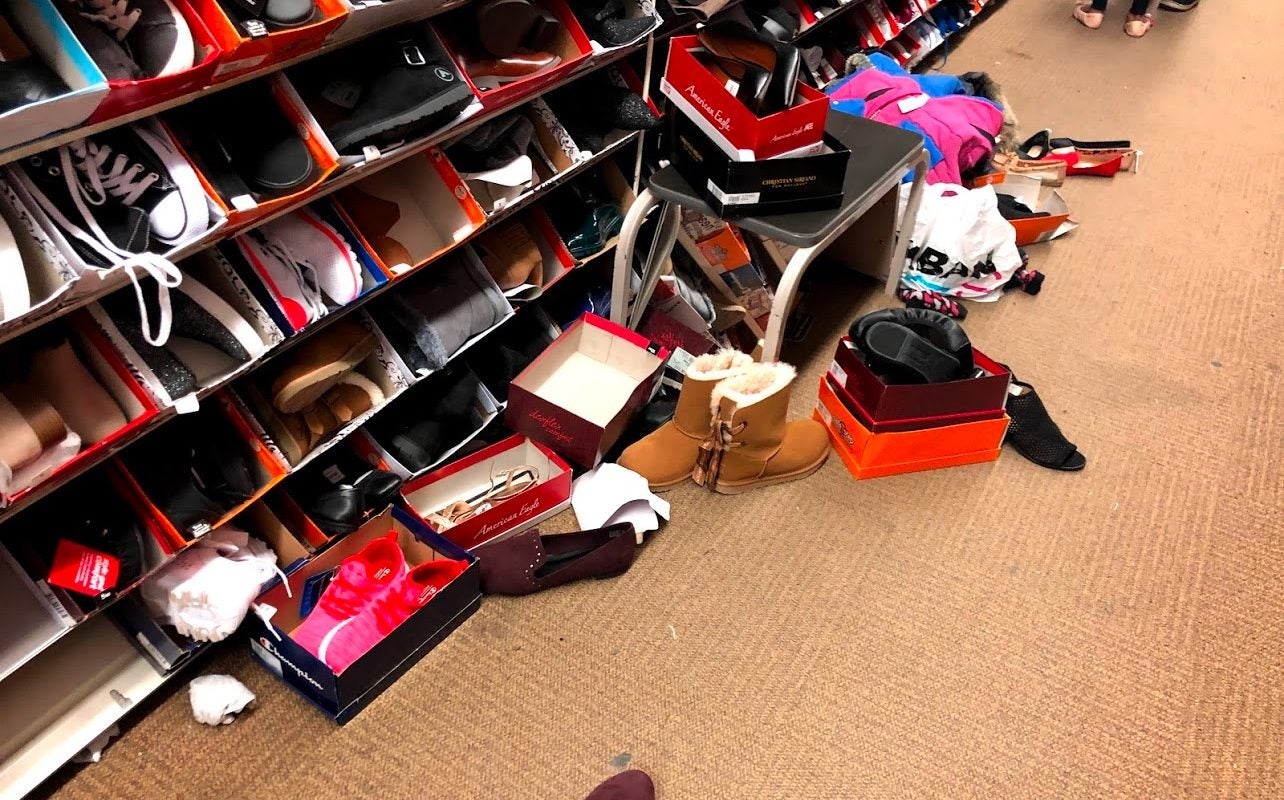 If you went into Sears during their liquidation sale, you'd often find the store in a terrible state of mess caused by customers rifling through remaining inventory trying to find the best deals. I found a few messy areas but for the most part store staff had the store well kept and customers were being (mostly) respectful.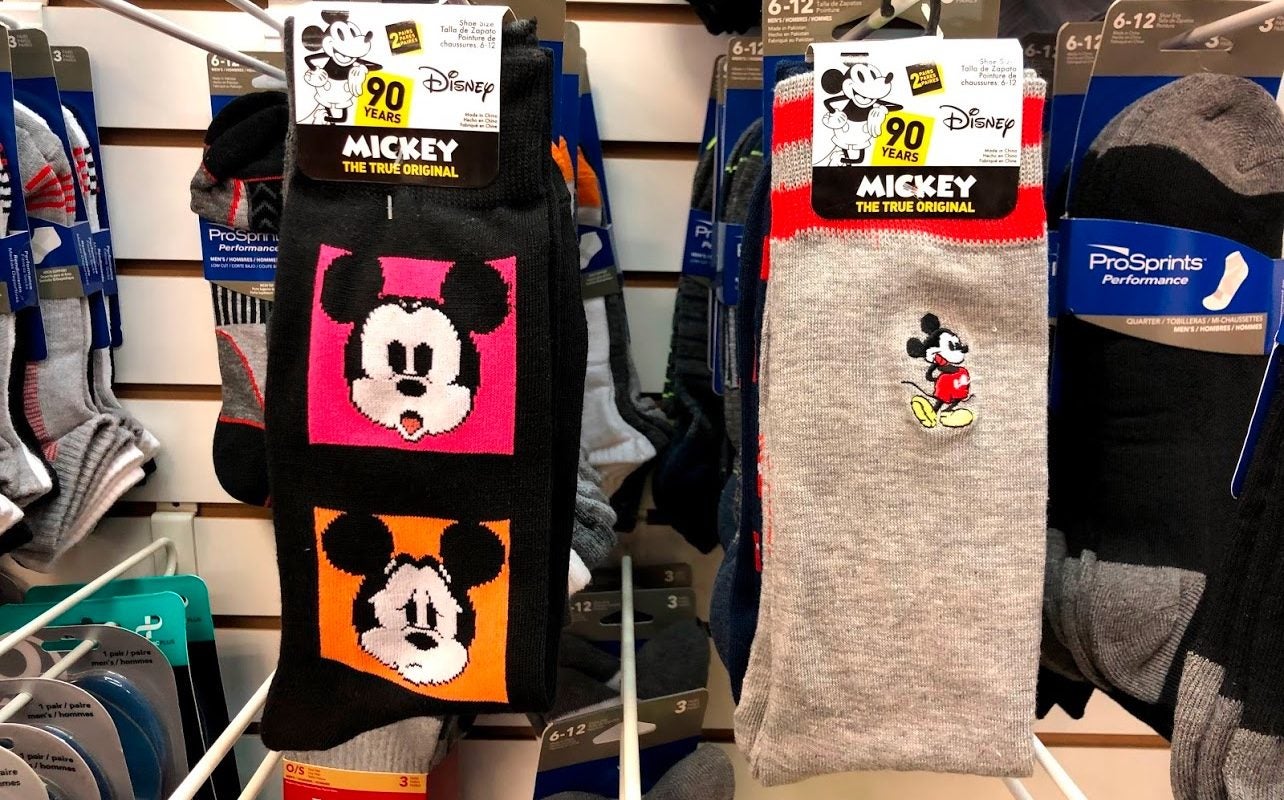 At the front of the store you'll find items like bags, socks, jewelry, hair accessories, sunglasses and more. These items had deeper discounts of up to 40% off while shoes were only 30% off. There was lots of Mickey 90th merchandise still available for those Disney fans out there.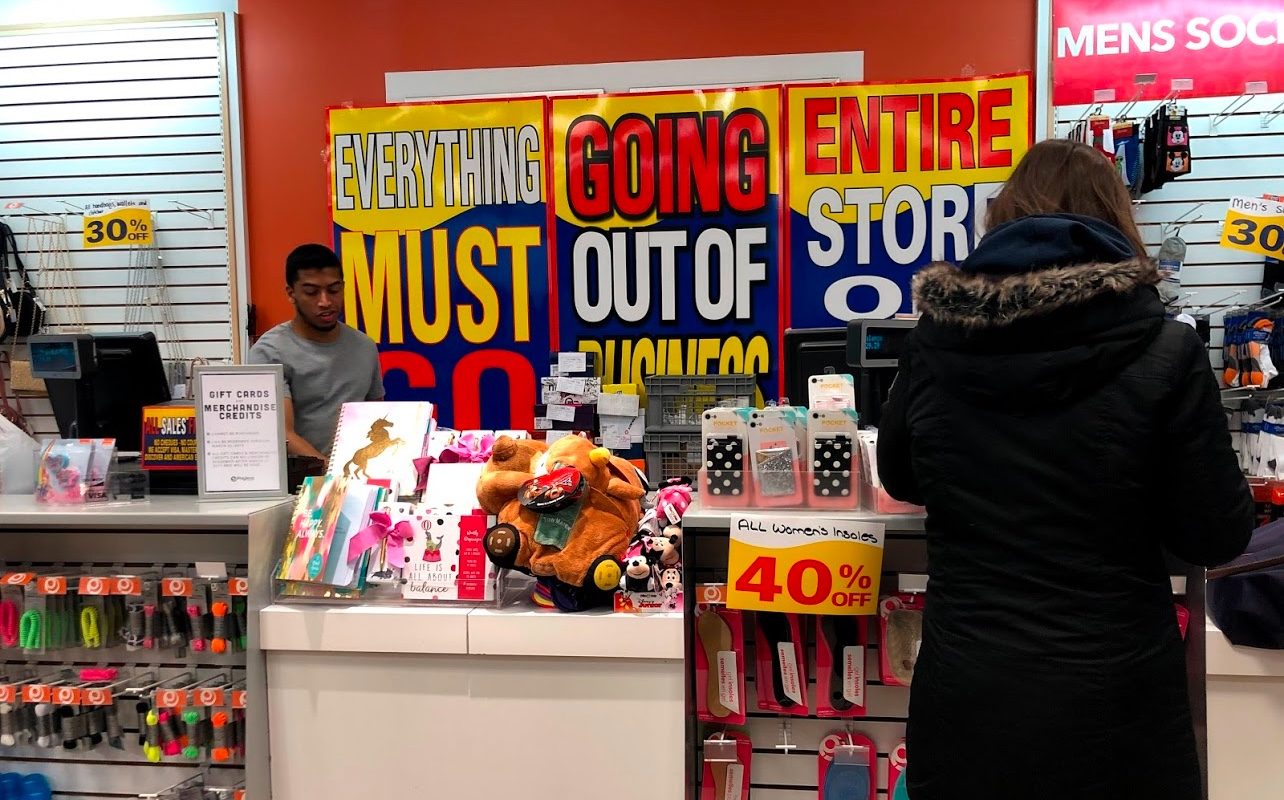 The store itself wasn't overly busy. There were approximately 20 customers in the store and very short lines at the cash to check out.
I was expecting the store to be busier given it was the weekend and because everything is on sale. Perhaps customers are waiting for deeper discounts (which is sure to come given the nature of liquidation sales) or perhaps people just really don't like Payless (also possible given that they just went bankrupt).
No word yet on when the stores will close their doors for the last time but it likely won't be that far in the future. Here are a few other photos from our visit to the Payless ShoeSource store at Scarborough Town Centre shopping mall.
----