UNIQLO Launches Online Shopping in Canada (Again)
By
Thomas Kenzaki
March 1, 2019
Popular fashion retailer UNIQLO, has just launched online shopping in Canada... again. What's different this time around is you'll finally be able to place orders on your desktop computer rather than having to use your smartphone.
Last August UNIQLO first brought online shopping to Canada but there was a catch: you could only place orders on your smartphone by using the UNIQLO app or the mobile website.
The UNIQLO app previously was the only place you could place an online order.
This was a step in the right direction but left many potential buyers frustrated as they could browse, but not place orders using their computers. Look no further than the recent winter clearance thread in our Hot Deals forum to see examples of this.
Thankfully all is now right in the UNIQLO online shopping world because as of today, you'll be able to browse and order to your heart's content, regardless of what device or browser or app you use. In addition you'll also be able to save your favourite items to your wishlist, and select delivery to your home or UNIQLO store.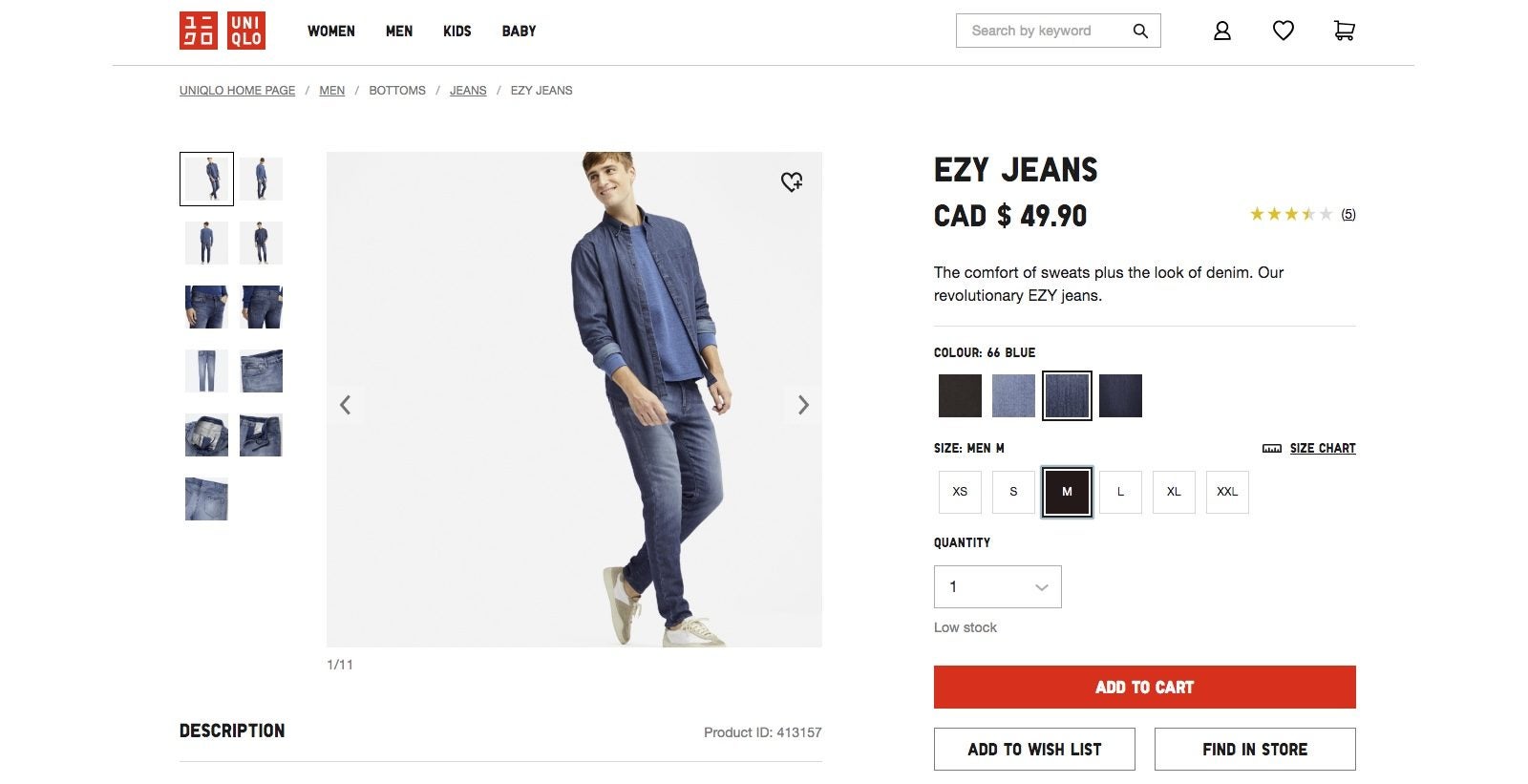 The new online desktop site offers quick and easy ordering.
To celebrate the launch of online desktop shopping, UNIQLO will be offering online exclusive deals on some of its most popular items beginning March 8th. Stay tuned to our website as we'll be sharing the details of the sale as soon as we receive the details.
Will you be more likely to place an order online at UNIQLO now that you can order on your desktop computer? Let us know in the comments below.