The Cheetos Crunchwrap Slider is Returning to Taco Bell Canada
By
Thomas Kenzaki
February 21, 2019
It ain't easy being cheesy but Taco Bell Canada is doing their part to help out. The Canadian exclusive Cheetos Crunchwrap Slider is returning to restaurants starting on February 25th. Those of you in the greater Toronto area are also invited to a fun event to kick off its return.
The new Cheetos Crunchwrap Slider combines the flavours of Taco Bell and Cheetos Cheddar Jalapeño cheese snacks. If you've ever enjoyed putting potato chips in your sandwiches, you have to give this a try.
The new Cheetos Crunchwrap Slider is available for a limited time only and comes in the following varieties: Beefy Cheddar, Spicy Chicken, and Supreme.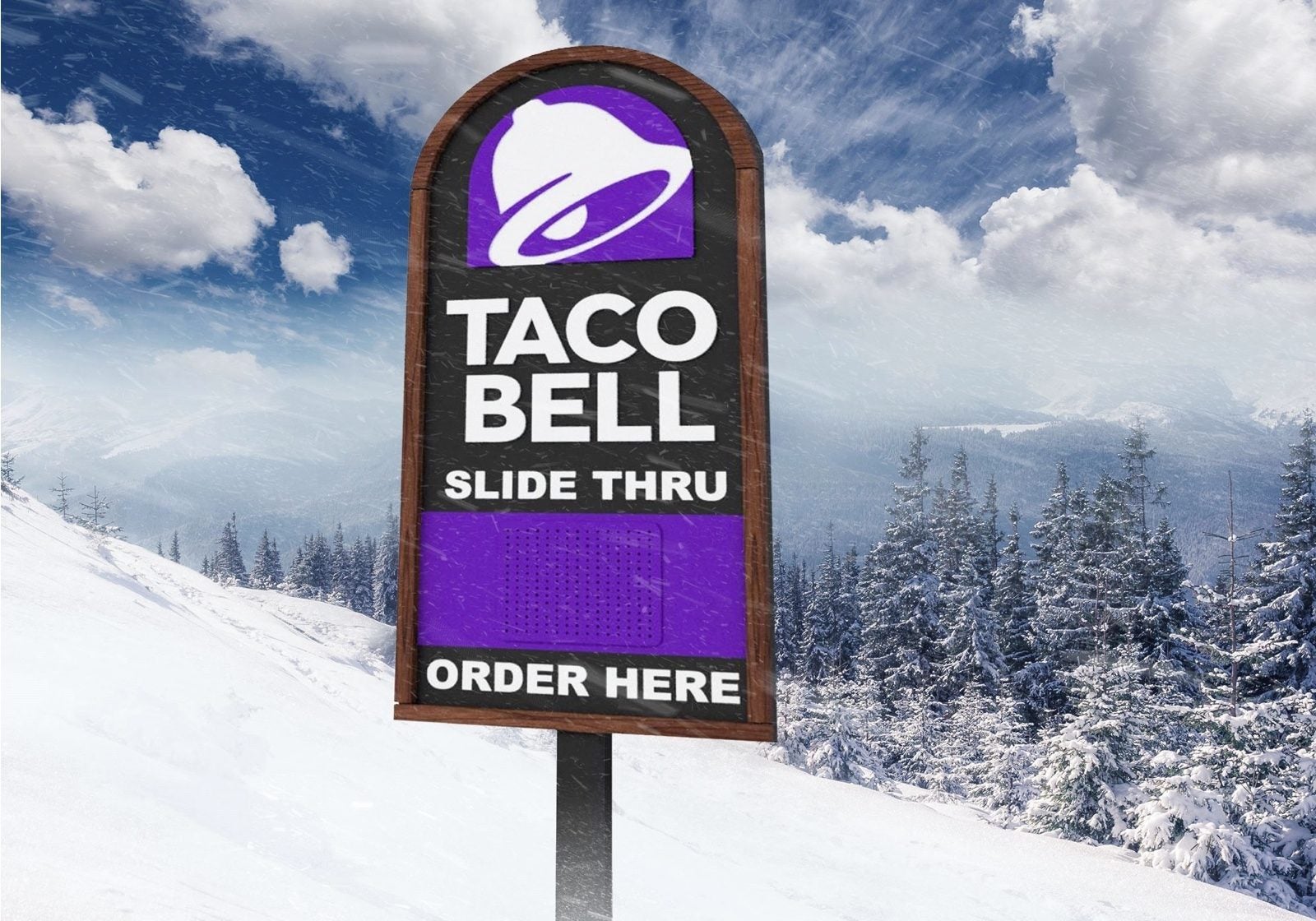 Those of you near Horseshoe Resort in Barrie, Ontario can experience the new Cheetos Crunchwrap Slider first hand on March 2nd.
Taco Bell Canada is setting up a "slide-thru" experience where snow tubers can place their order at the top, and receive their Cheetos Crunchwrap Slider sample at the bottom of the hill at the custom-built take-out window (snow tubing fees apply). The event runs from 11:30am to 2:30pm or while supplies last.
Are you going to slide on over to a Taco Bell Canada or the event at Horseshoe Resort to try the new Cheetos Crunchwrap Slider out? Let us know in the comments below.
---
Source: Taco Bell Canada