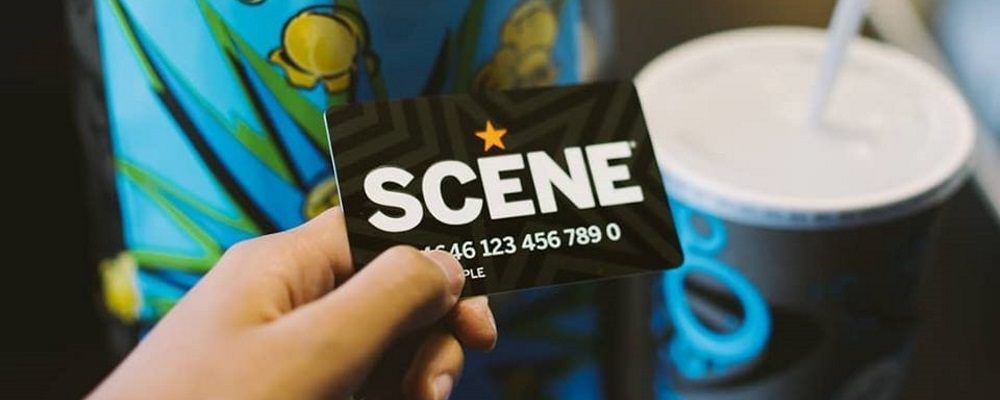 SCENE to Raise Redemption Thresholds at Cineplex Theatres in April
By
Simon Hung
February 20, 2019
If you have a stockpile of SCENE points saved for a rainy day, you might want to redeem them soon, because Cineplex will be updating the rewards structure to their SCENE program and raising the redemption thresholds for movie tickets this spring.
The updates will take effect on Wednesday, April 17 and Cineplex has set up a website detailing the upcoming changes, but it's generally a good news, bad news scenario -- you'll earn more SCENE points for seeing movies, but it'll also cost more points to redeem them for tickets.
Under the new structure, the ratio of movies to redemption remains unchanged -- after seeing 10 movies, you'll accumulate enough points to see one for free, but raising the redemption threshold will impact members who have a cache of points saved up. For instance, a member with 10,000 points saved can currently redeem them for 10 regular movies, but once the changes take effect, the same amount of points will only be worth eight.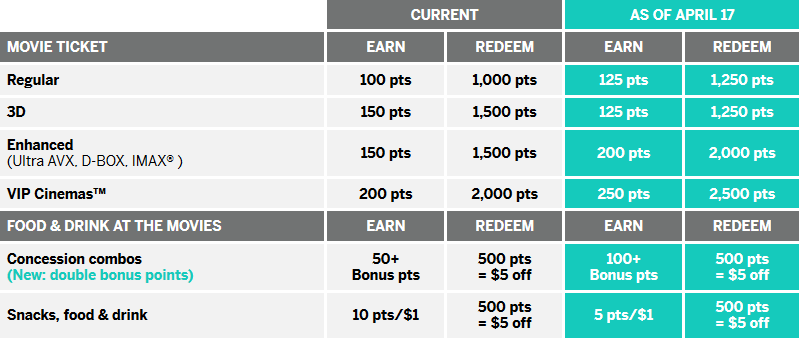 Starting April 17, you'll earn more points for seeing movies, but it'll cost more to redeem them for tickets.
There are also some format changes, as Cineplex has separated regular 3D movies into its own category with the same redemption threshold as regular movies, while D-BOX, IMAX and UltraAVX movies are now classified as Enhanced. In addition, Prime Seats will have the same thresholds as regular movies, ScreenX movies will have the same thresholds as Enhanced movies and 4DX movies will have the same thresholds as VIP movies.
The redemption cost for Night Out Packages will also rise with the update, as a regular Night Out Package will cost 3500 points (currently 2500), an Enhanced Night Out Package will cost 5000 points (currently 3500), while a VIP Night Out Package will cost 6000 points (currently 4500). All Night Out Packages include two tickets, two regular drinks and one regular popcorn.
Concessions purchases will also be affected with the update -- you'll earn twice as much bonus points for purchasing pricey concession combos, but the points you'll earn for buying standalone snacks or drinks has been slashed in half to five points per $1.00 spent. The redemption savings for concessions remains unchanged at 500 points for $5.00 off.
Finally, Cineplex will be nixing the 20 bonus points for SCENE members who buy tickets online or through the app, which accounted for 28% of their ticket sales in 2018.1
Cineplex last updated the SCENE points structure in November 2015 and the timing of the upcoming change is a little conspicuous, as it'll go into effect right before the summer movie season and coincides with the release of the most-anticipated movie of the year in Avengers: Endgame.
While the difference between earned points and redemption has scaled evenly across all movie formats, initial reaction has been unpopular, especially with long-time SCENE members, as it's common to save points for premium-format movies and the updates will end up lowering the value of any accumulated points when the changes go live in April.
Corrections: this article was updated February 21 to include changes to Cineplex's Night Out Packages.