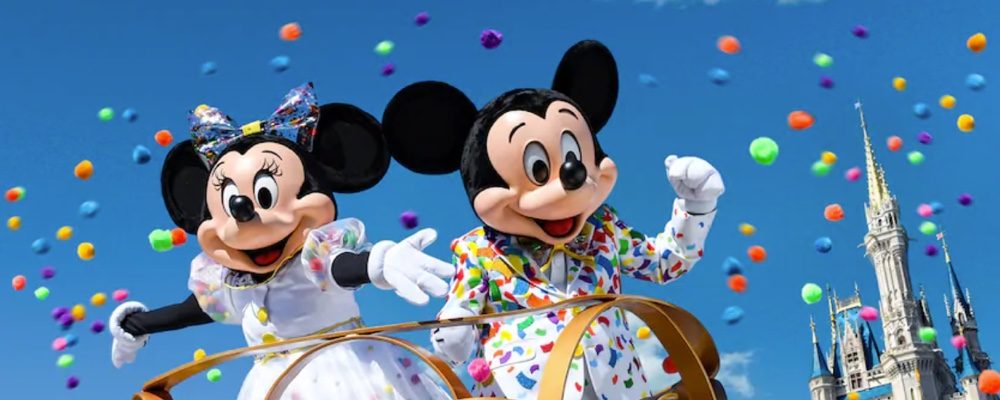 How Much Does a Walt Disney World Vacation Cost for Canadians in 2019
By
Thomas Kenzaki
February 8, 2019
Update: Our new article which looks at 2020 vacation costs is now available!
So you decided to take the family to Walt Disney World this year? 2019 is going to be an exciting year for the Orlando, Florida theme park with so many new things happening including the opening of the new Star Wars themed land, Galaxy's Edge. Figuring out just how much you should pay for your trip is a popular question, especially with the theme parks reputation for being expensive. In this article we break down just how much a Walt Disney World vacation will cost Canadians in 2019.
Walt Disney World has a lot of hotel resort options, discounts specific to Canadian travellers, and offers many other ways to save money on your vacation. The bulk of the costs will be transportation, accommodations, theme park tickets, food and souvenirs.
I'll be covering each category mentioned above by providing an estimate of expected costs, and my personal recommendations from my own experience being a regular visitor over the past 10 years.
Transportation
Step one involves getting your family to Orlando. There are really only 2 options here: driving and flying. Both options are equally popular and there are pros and cons to each. For the sake of simplicity, we'll be estimating costs for a Southern Ontario departure.

Unless you've got a fear of flying, the main reason to drive is to try to save money. Your main costs are fuel, and given most of your fill ups are in the US where gas is typically much cheaper, your round trip fuel costs will be about $300US. The downsides are much longer travel times (and possibly needing extra time off work/school), hotel and food costs along the way, and possibly going insane from your kids asking you: "Are we there yet?"
Those who choose to fly will get to the sunshine state in about 2.5 hours. Less time getting there means more time for fun. The downside is, in most cases, this will be the more expensive option, with the margin growing with each additional family member making the trip.
A good return flight from Toronto is $300 a person (plus luggage) so a family of 4 should budget at least $1,200 ($900US) for flights. With a little additional time and planning, flying from Buffalo or Detroit can save you money. This can be a great option if there are no affordable options from Canada for your travel dates.
Accommodations
Once you get to Orlando you need to find somewhere to stay. The most often asked question is whether to stay on-site at a Walt Disney World resort or off-site. Both have their pros and cons and can wildy vary in price.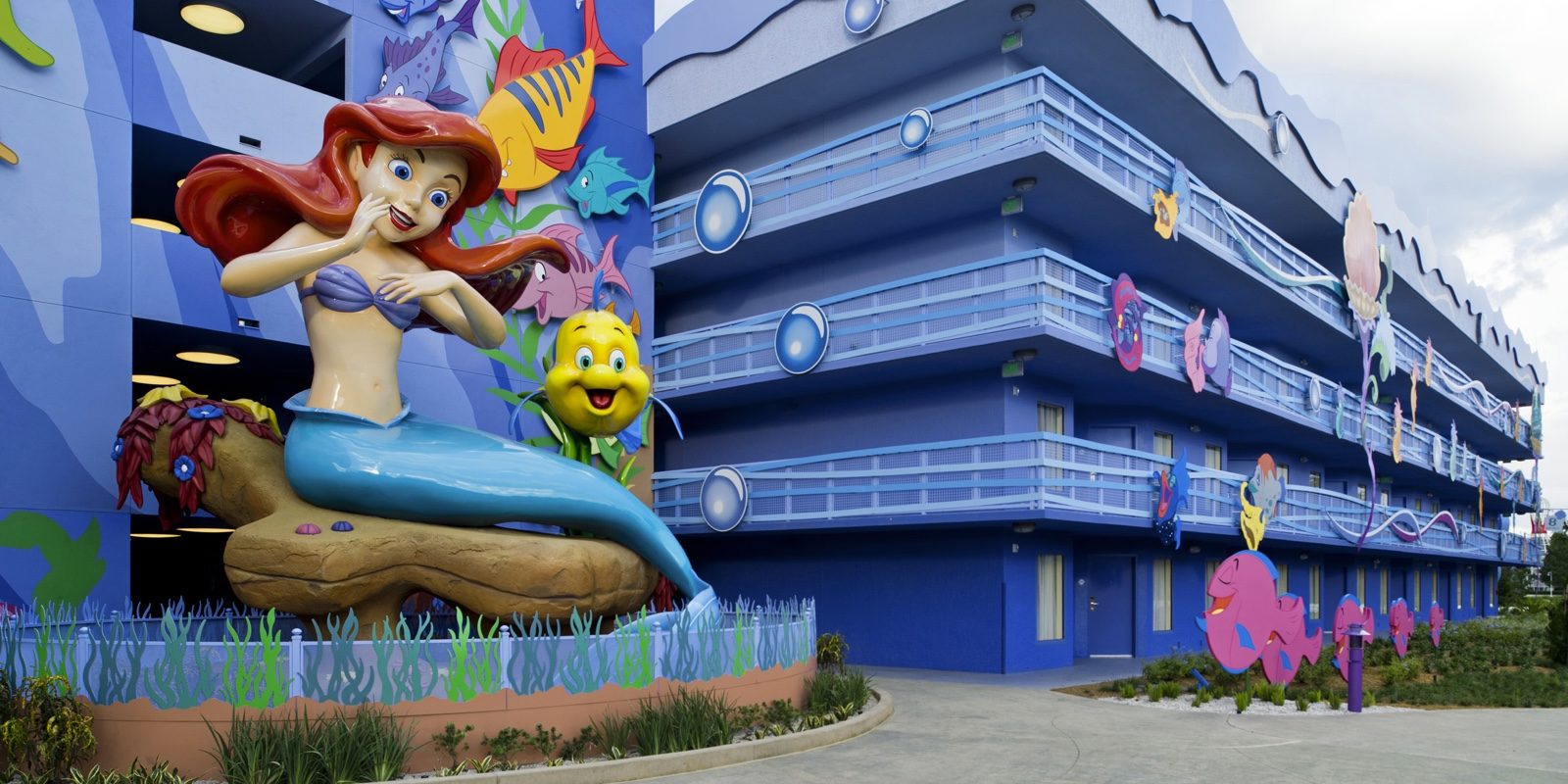 Staying on-site at a Walt Disney World resort offers benefits like extra magic hours, free transportation to the parks and the airport (MCO), and booking fast passes before anyone else, just to name a few.
Most people will tell you that staying off site will save you the most money and for the most part this is true. You won't find a Disney owned hotel for $50 per night. If you drive down and are looking for the absolute cheapest no frills lodging, you can potentially save a bunch of money by staying off-site. Parking at Walt Disney World is $25 per day so if the hotel doesn't have complimentary or suitable transportation for you, you'll need to account for this extra cost.
Disney Value hotel: $125US/night
Disney Moderate hotel: $225US/night
Disney Deluxe hotel: $450US/night
Theme Park Tickets
It's not truly a Walt Disney World vacation if you don't visit at least 1 of their 4 theme parks so you're going to need tickets. Disney also recently introduced seasonal pricing which means you'll pay more for tickets during busier times (e.g: US Thanksgiving and Christmas). While tickets aren't cheap, there are a few ways to save money on them.

The best way to save is by purchasing multi-day tickets. The more days you buy tickets for, the cheaper the per day ticket cost becomes. A 1-day ticket offers no discount while a 10-day ticket (the most you can buy for) offers the cheapest per day price. Disney also sometimes offers special Canadian resident discounts including this one which will save you 20%.
I personally recommend purchasing at least 4-day tickets so you can dedicate a full day at each of the 4 theme parks.
Food
If you're a foodie, you'll appreciate the fact that Walt Disney World has hundreds of places to eat at. From food court style quick-service to table-service restaurants with dress codes, there are places to suit all food budgets.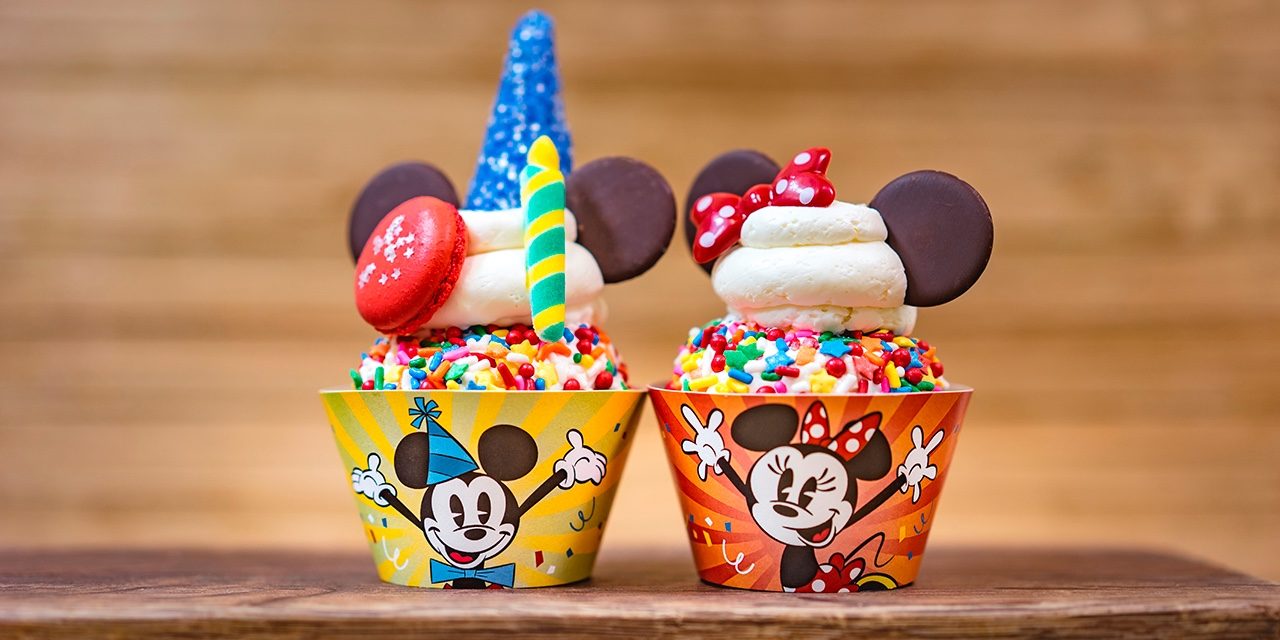 Adult quick-service meals at Walt Disney World cost on average around $15US and $10US for children. 2 meals a day for a family of 4 will cost around $100US per day. Increase the budget accordingly if you plan to throw in snacks, table-service meals, and even more for signature or character dining.
Those looking to simplify their food costs can look into the Disney Dining Plan which is Disney's paid meal plan. You'll receive food and snack credits for each nights stay which are accepted at almost every restaurant and food establishment in Walt Disney World.
The Disney Dining Plan isn't cheap (starting at $52.50 per night for adults and $23.78 for children) but has the potential to offer food savings and with a mostly fixed food budget, you can help avoid that post-vacation credit card shock. Disney is also offering Free Dining for select dates on non-discounted vacation packages until February 10, 2019.
Souvenirs
Most theme park souvenirs aren't cheap and this is also true at Walt Disney World. There's also tons of amazing Disney Parks exclusive merchandise that you can only find there so you'll need to budget wisely.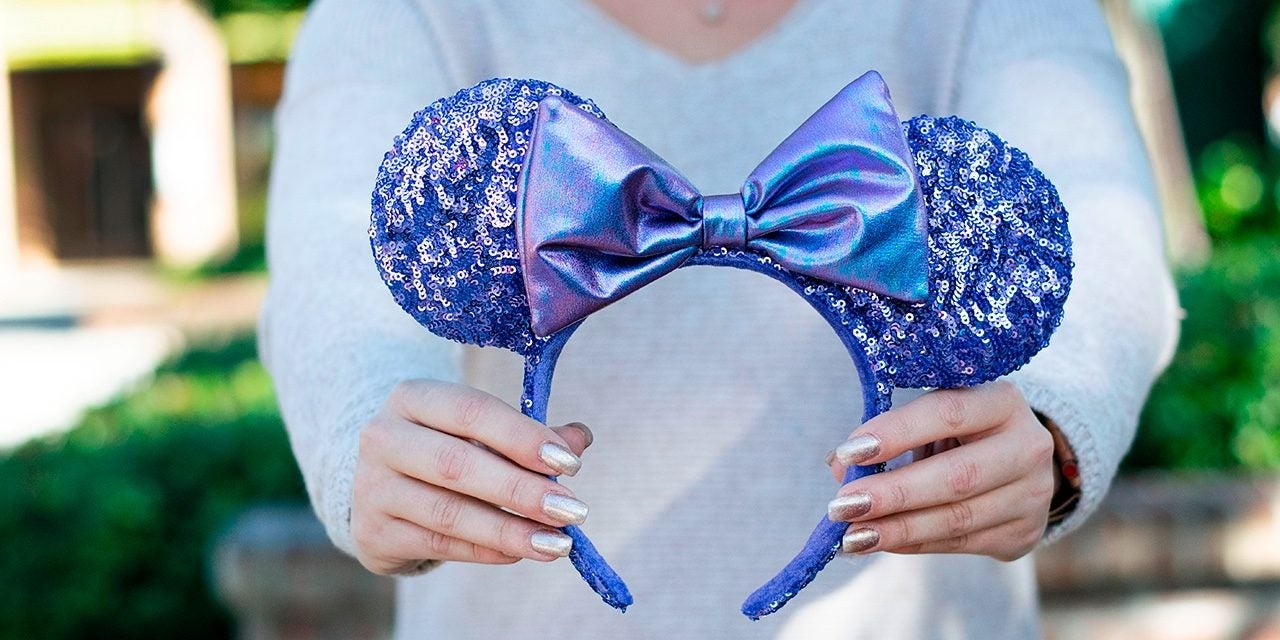 A great way to not overspend is to set fixed budgets for the kids by giving each a Disney gift card for a preset amount. Tell them they can buy whatever souvenirs they want but they can't go over what's loaded on the gift card.
Here are a few popular souvenir items and their current prices so you can get an idea of how much to budget:
Mickey Bubble Wand: $25
Mickey Ears Headband: $28
Spirit Jersey: $65
Disney Parks exclusive Pandora Charm: $70
Adding It All Up
Now that we know the basic costs of a Walt Disney World vacation, it's time to add it all up. The estimated costs below are for a family of 4 with two children between 3-9 years old. All prices are in US dollars for consistency.
Budget Stay

| | Approximate Cost | Notes |
| --- | --- | --- |
| Flights | $900 | Four flights from Toronto to Orlando |
| Accommodations | $965 | 7-nights at Disney's Pop Century Resort |
| Tickets | $1,446 | Four 7-day tickets with Canadian discount |
| Food | $800 | $100 per day for Quick-Service meals |
| Souvenirs | $400 | Four $100 Disney Gift Cards |
| Total | $4,528 | |
All prices listed are in US dollars.
Those looking for the most affordable hotel while remaining in the Disney bubble will want to stay at one of their Value resorts. Pop Century Resort is my recommendation here as all the rooms were recently refurbished and it's on the new Skyliner (gondola) transportation line.
Choosing to fly rather than drive for the time savings adds a bit to the cost but choosing to skip the rental car in favour of using Disney's complimentary transportation helps keep the cost down.
By purchasing theme park tickets with the Canadian resident discount you'll save even more money. Choosing to eat modestly at quick-service restaurants and limiting snacks should keep your food costs at about $100US per day while also reducing time lost when dining at sit-down restaurants. Setting a budget of $100US per person in souvenirs will also help keep the total cost down.
Deluxe Stay

| | Approximate Cost | Notes |
| --- | --- | --- |
| Flights | $900 | Four flights from Toronto to Orlando |
| Accommodations | $5,697 | 7-nights at Disney's Contemporary Resort (theme park view room) |
| Tickets | $1,446 | Four 7-day tickets with Canadian discount |
| Food | $1,449 | Regular Disney Dining Plan for 7-nights |
| Souvenirs | $800 | Four $200 Disney Gift Cards |
| Total | $10,292 | |
All prices listed are in US dollars.
If you've got a bigger budget and prefer things to be a bit fancier, Disney has you covered. Stick to economy flights and one park per day Canadian resident discounted theme park tickets because you don't gain much by paying a premium here.
One of the biggest upgrades can be had by staying at a Deluxe resort. By switching to Disney's Contemporary Resort you can get a much nicer room, some even with views of Magic Kingdom's fireworks from your own balcony, and direct monorail access to name a few perks. You'll pay a premium for this upgrade but Disney also offers 25+ other resorts so there are plenty of other options available.
Purchasing the regular Disney Dining Plan will also simplify mealtime and allow you to have a quick-service meal, table-service meal, and 2 snacks per nights stay without having to worry about calculating food costs as you go.
As for souvenirs, it's still a good idea to set a per person budget ahead of time and in this case we've doubled it to $200 per person.
Final Thoughts
Taking the family on a trip to Walt Disney World is a magical experience and by being smart, it doesn't have to be as expensive as some people make it out to be.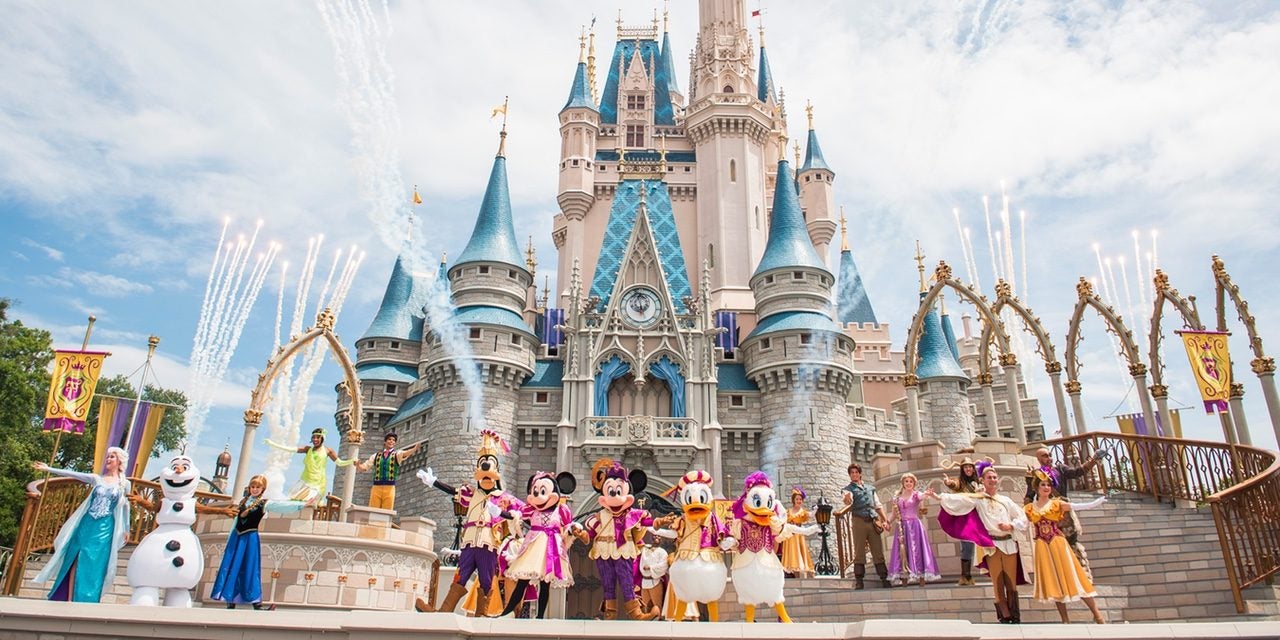 Be smart with your planning and work within your budget. Monitor our front-page and Hot Deals forum for flight, hotel, and ticket deals and you'll be able to put together a package that suits your needs without much effort.
Setting up a RedFlagDeals Deal Alert for "Disney World" is another great way to be alerted of new sales, discounts, and promotions.
If you have any questions about visiting, you can also try asking within our popular Travel forum where thousands of others members with Disney planning experience, myself included, would be happy to offer our assistance.