Tim Hortons Introduces New Double-Double Coffee Bar, Instant Coffees, and Bottled Coffee Drinks
By
Thomas Kenzaki
January 30, 2019
There's going to be a few new ways to get your daily Tim Hortons fix soon. The quick-service giant has just announced a bunch of new offerings including a Double-Double Coffee Bar, new ready-to-drink products, and more!
There's no flavour more iconic at Tim Hortons than their double-double coffee. They even recently debuted double-double flavoured Timbits which were surprisingly good!
"Made with Tim Hortons coffee beans, the Double Double™ Coffee Bar is similar in size to a chocolate bar, has a smooth and silky texture with an espresso bean finish, but contains no actual chocolate."
The new Double-Double Coffee Bar adds a convenient way to enjoy that flavour you love while on the go while also satisfying your hunger AND giving you that much needed caffeine fix.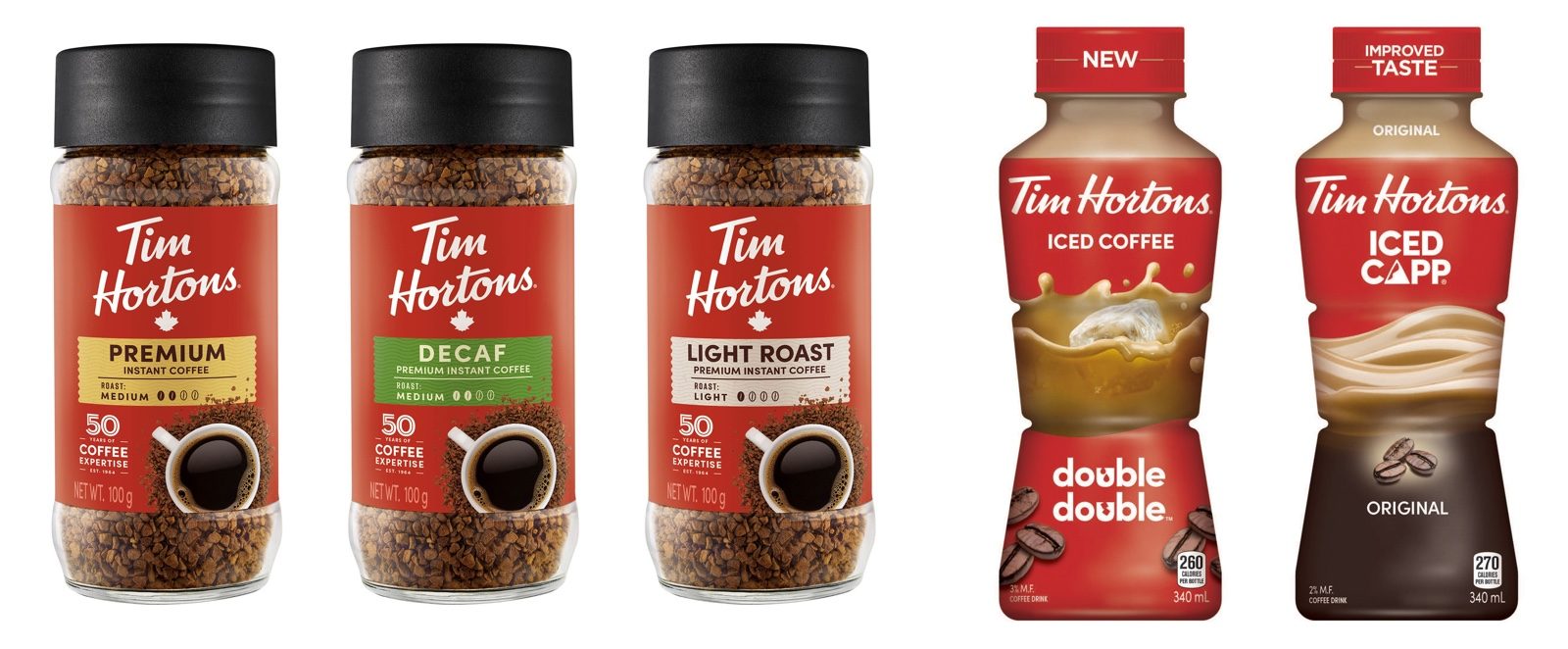 In addition to the new coffee bar, Tim Hortons also introduced a few new updates to their lineup:
Instant coffee: Ready to drink anywhere, Tim Hortons new rich, smooth and delicious instant coffee is made with Tim Hortons own blend of 100% Arabica coffee beans that deliver a well-balanced, crisp flavour and smooth finish. Flavours include Medium, Decaf and Light Roast.
Iced Coffee: Ready-to-drink editions of Tim Hortons refreshing, premium blend iced coffees available in the Double Double™ and Regular flavours.
Iced Capps: An exciting relaunch of three of Canada's favourite cool and creamy ready-to-drink Iced Capp® flavours, including Original, Vanilla and Mocha.
The new Double-Double Coffee Bar doesn't arrive until fall but you'll be able to purchase the instant coffee starting in February, and the iced coffee and iced capps in March.
Let us know in the comments below what you think of the new products!
---
Source: Tim Hortons