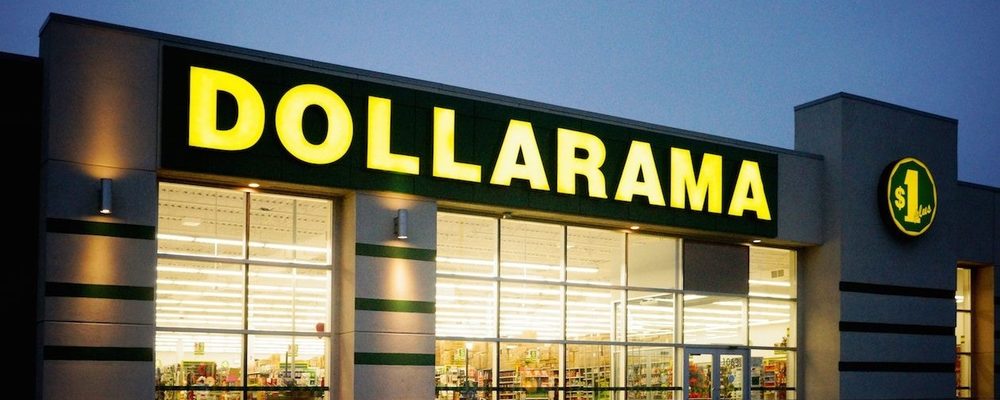 Dollarama Officially Opens Online Store
By
Simon Hung
January 21, 2019
Dollarama has finally entered the e-commerce space, as the popular Canadian bargain chain has officially opened their online store.
The official launch comes after five weeks of pilot testing in Quebec, but now Canadian shoppers from coast-to-coast can shop for housewares, cleaning supplies, kitchen essentials and more online.
Rumblings of an online shop began in March 2018 during a Dollarama earnings call, where CEO Neil Rossy acknowledged the company's interest in entering e-commerce. While that interest has come to fruition one year later, there are two significant drawbacks that will likely prevent casual consumers from utilizing the service.
At launch, about 1000 Dollarama products are available online, split across six activities and 12 product categories.
First, you can only buy products in bulk, which means you can't purchase just one can opener or a single bag of chips -- you'll have to buy an entire case. Second, even if you decide to make a purchase, you'll have to pay a flat-rate shipping fee of $18.00 per order, which is a hefty premium when compared to other Canadian wholesalers like Mr. Case. At launch, there are approximately 1000 products available to buy online, compared to upwards of 5000 in Dollarama stores at any given time, with online products priced identically to their in-store counterpart.
According to Dollarama spokesperson Lyla Radmanovich, the service is geared towards small businesses and organizations instead of the everyday Dollarama shopper, "The purpose is to better serve customers who are looking to buy large quantities of the same product."
A similar strategy exists in Canada with Costco Business Centre, which also sells merchandise in bulk to a mostly small business clientele, but results in a less-than-ideal destination for regular shoppers looking for individual products or the odd knick-knack.
---
Source: Dollarama