Huge New 3,000+ Piece The LEGO Movie 2 'Welcome to Apocalypseburg!' Set Launching January 16th
By
Thomas Kenzaki
January 4, 2019
Fans of The LEGO Movie series are in for a real treat. LEGO Group has just announced a brand new set, Welcome to Apocalypseburg!, which comes out on January 16th, 2019 just ahead of The LEGO Movie 2's theatrical release in February. This new set is the largest and most detailed The LEGO Movie themed set to date and has no shortage of "wow" factor.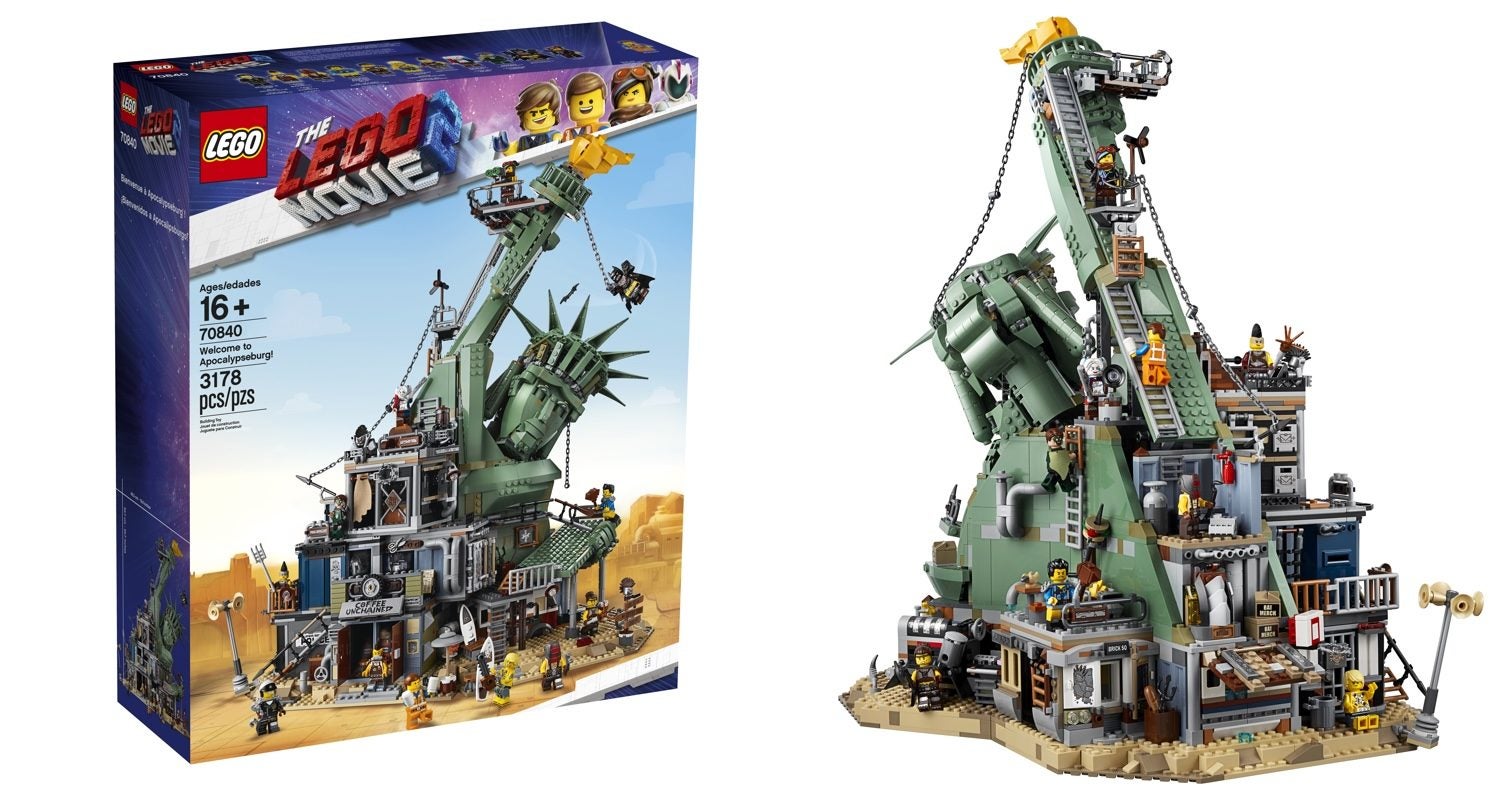 Clocking in at a massive 3,178 pieces, this set incorporates multiple different scenes from The LEGO Movie 2 and incorporates a unique 360-degree play experience design.
You'll receive 12 minifigures with the Welcome to Apocalypseburg! set to play with including returning characters Emmet, Lucy, Batman and many more.

The centrepiece of this set is large section of the Statue of Liberty. The Lady Liberty head opens up and features a "chill-out" room and buildable telescope. 3 lookout platforms and a buildable torch round up this fun section.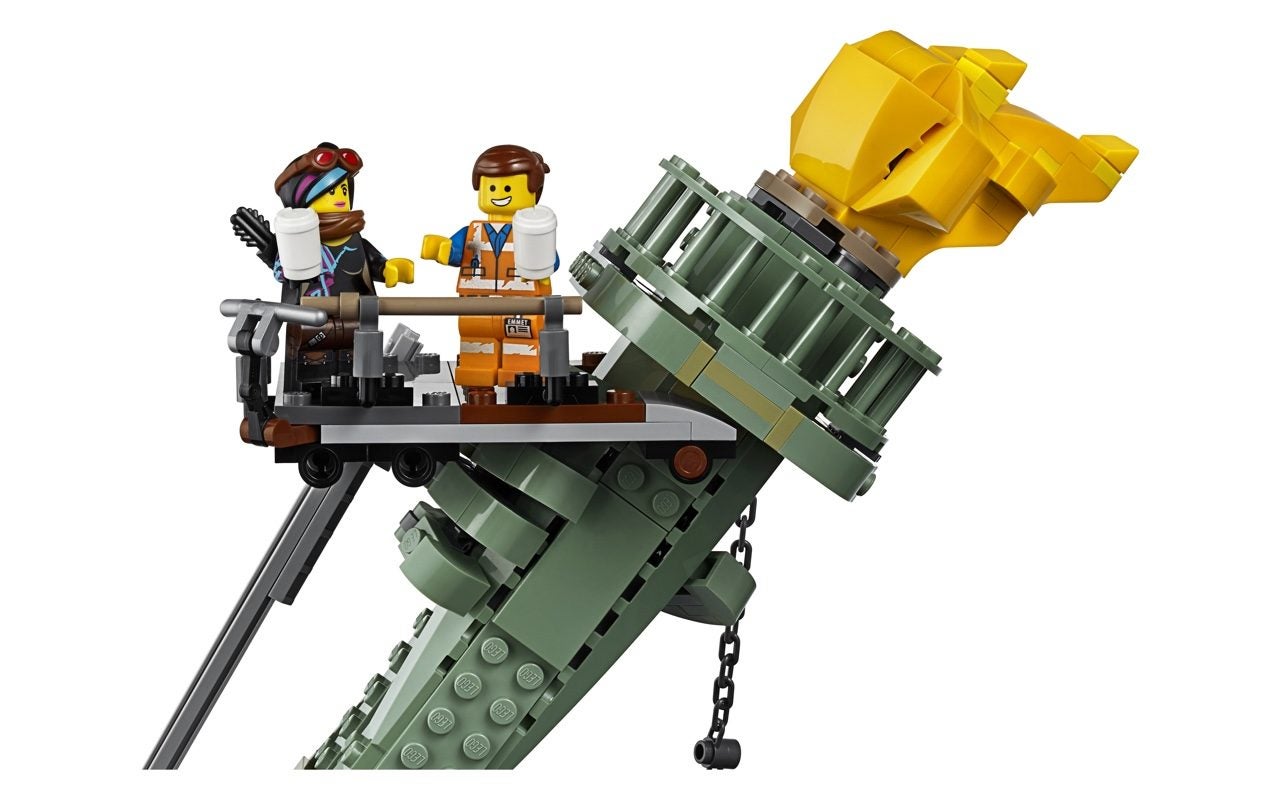 The base sections consist of a café, Scribble Cop's office with a chair-kicking function, armory, barber's/tattoo parlor, Lucy's hideout, Fuse's workshop, rooftop diner, gym, spa and more. To help make playing with the set easier select sections can also be removed.

Here are some additional set details straight from LEGO on the different sections:
The Coffee Unchained café features a service counter, cash register, buildable coffee machine with 2 coffee pumps, table and seat, and an outdoor table with a parasol and 2 seats.
Scribble Cop's office features an opening jail door and chair-kicking function.
Armory features a mannequin, goggles, 3 minifigure helmet elements and 2 buildable weapons.
Barber's/tattoo parlor features a barber's chair, buildable tattoo machine and hair-cutting tool elements.
Lucy's hideout features a buildable bed with a secret compartment containing various fun elements including a love letter from Batman™. The room also features weapon storage and assorted elements including new-for-January-2019 barbed wire.
The removable roof of Lucy's hideout has a buildable seat, engine truck front and water tower.
Fuse's rooftop workshop features a buildable tool chest with a buildable fire extinguisher.
Rooftop diner features a buildable V8 engine deep-fat fryer, table, oven, ketchup and mustard dispensers, plus frying pan and food elements.
Train-carriage-shaped gym features a buildable punching bag with alien invader decoration and a weightlifting bench.
Truck-shaped spa features a buildable hot tub and shower.
This amazing new set looks extremely fun to build and play with. It's not a cheap set coming in at $399.99 in Canada but provides good value in both the number of LEGO pieces included and uniqueness of its design.
Will the Welcome to Apocalypseburg! set be making it onto your LEGO wishlist? Let us know in the comments below what you think of the new set.