Amazon's New Fire TV Stick 4K is Sleek, Fast, and Offers Great Alexa Features
By
Thomas Kenzaki
December 21, 2018
If you're looking for an affordable solution to get the latest smart TV features, look no further than the new Amazon Fire TV Stick 4K with Alexa Voice Remote. It's fast, powerful, easy to use, and shockingly affordable at $69.99. Read on to see what I thought of the new device from Amazon.
Easy Setup
Nobody wants to have to fool around for hours after getting a new gadget. The Fire TV Stick 4K is a breeze to setup and shouldn't take most users more than 10 minutes before you're up and running.
Inside the box you'll receive the Fire TV Stick 4K, Alexa Voice Remote, Power Cable, HDMI extension (in case your TV can't accommodate the Fire Stick directly), and a quick setup guide.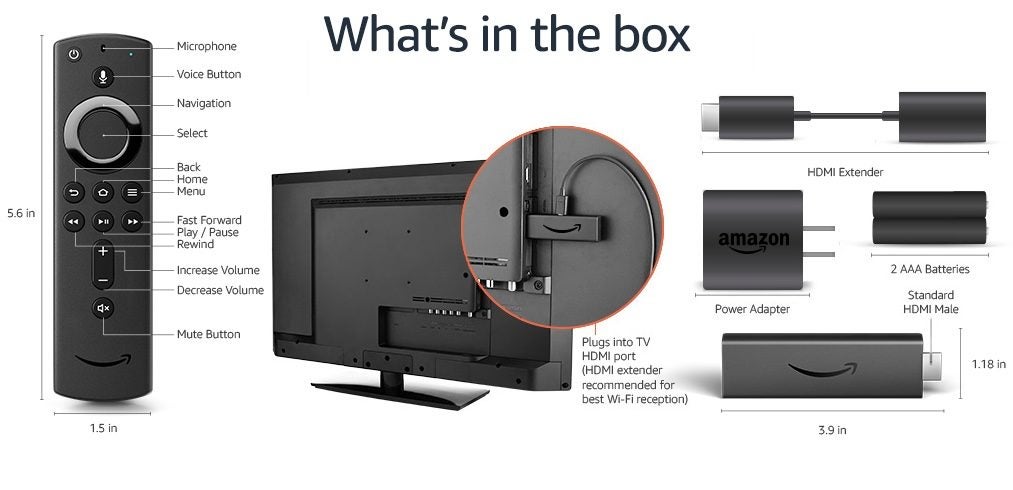 Once you've connected the Firestick to the TV, you'll then begin the easy setup process which is basically just connecting it to your WiFi network, waiting for the latest software to download, then logging into your Amazon account (automatic if you purchased it through your Amazon account).
Apps and Games
A streaming device is only as good as its software. That being said, the app library for the Fire TV Stick 4K is very good. It includes support for Amazon Prime Video (duh!), Netflix, Crave, DAZN, Twitch and a ton of other popular streaming apps.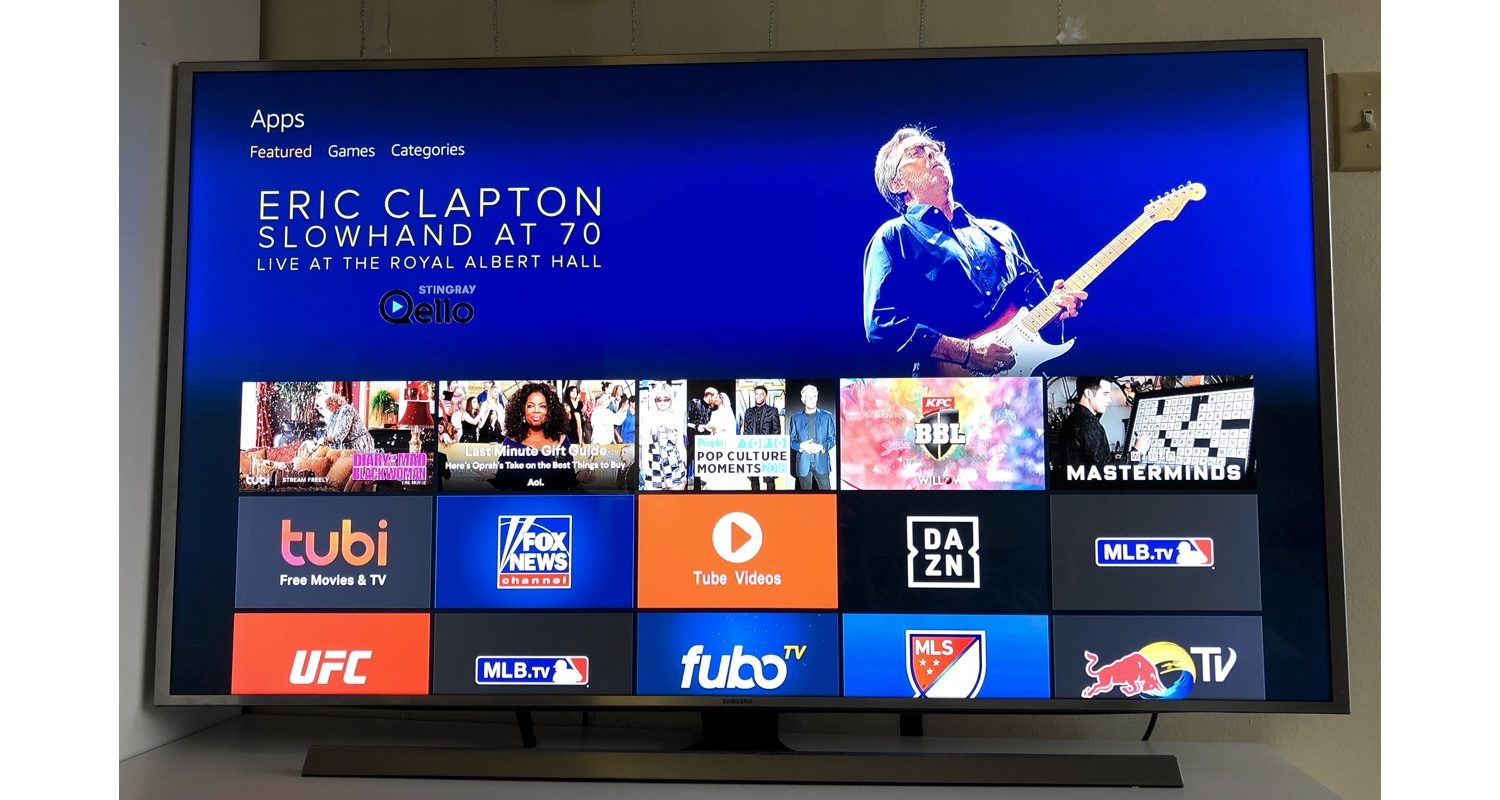 Bell Fibe TV subscribers get the added benefit of being able to stream live TV and access their PVR recordings via the Bell Fibe app (a Bell unlimited internet connection is required). This means you can add live TV to any TV in your home via the Fire TV Stick 4K.
With an entire app store full of games, you'll surely find something fun to play. Classics like Crazy Taxi or a collection of class SEGA Genesis games in SEGA Classics are a few of the many titles available. With the Fire TV Stick you can use the included remote as the controller or pair any HID bluetooth controller.
Speed
One good reason to upgrade to a Fire TV Stick 4K is the speed of the device. As software and apps get upgraded, it's only natural for things to get a little sluggish over time. The menu system on my 2 year old Samsung smart TV is really slow and unresponsive at times. I'm not even going to get into the delay between turning it on and the TV's WiFi connecting.
The Fire TV Stick 4K is fast. Every click of the remote results in an almost instantaneous response on the TV. You can quickly navigate apps or pages of video content quickly and the on-screen animations are fluid and smooth. It's also really quick to load apps and video content once you decide what you want to do. Not too shabby for a $69.99 device.
Alexa Voice Remote
The Alexa Voice Remote is a great upgrade over the previous generation Fire Stick from Amazon. The remote has a small microphone at the top and you can control a lot of the functions of the Fire TV Stick 4K by using your voice. Simply press the Alexa button and ask away.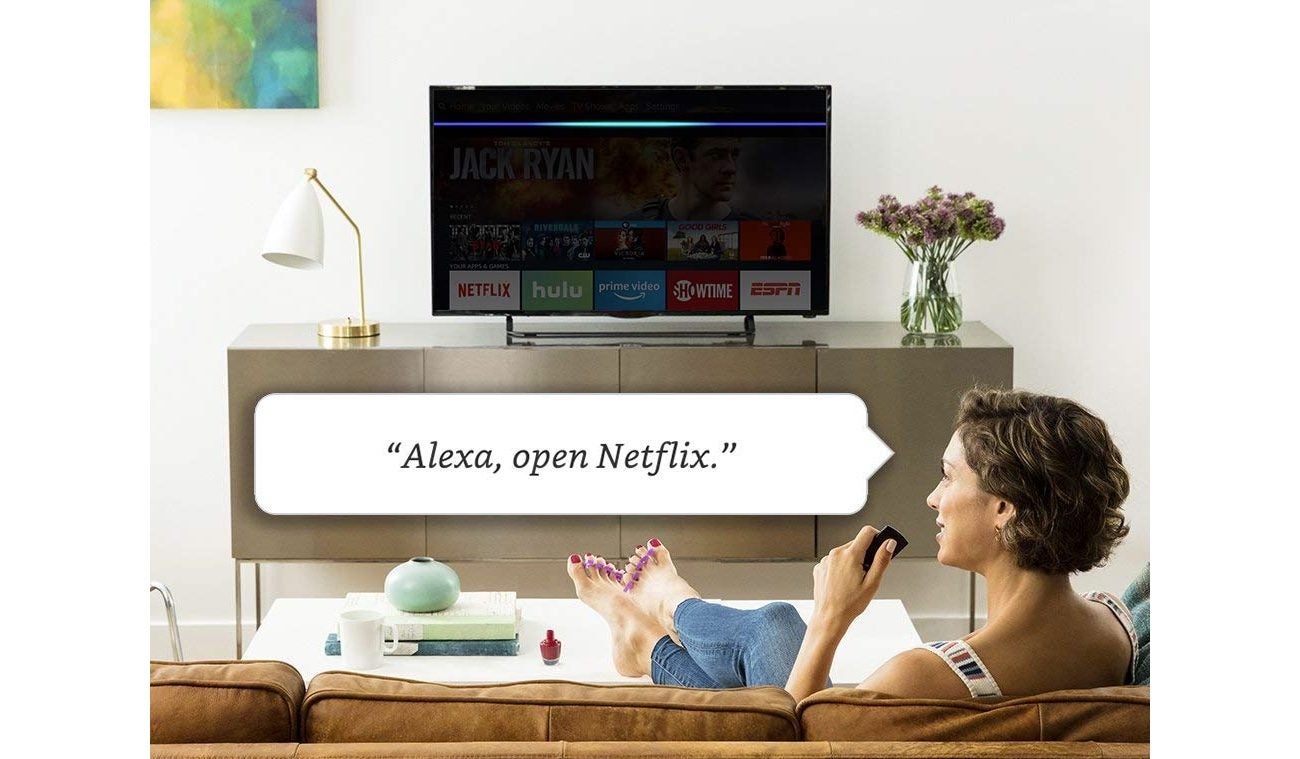 Commands such as "Play Stranger Things" or "Show me Nicholas Cage movies" process quickly and almost always pulled up the expected content if available. Not only can you find media, but you can also use the Alexa Voice Remote for regular Alexa commands such as finding out the forecast, seeing sports scores (?), and controlling your smart home devices.
4K Support
Arguably one of the biggest reasons why users would upgrade to the Fire TV Stick 4K is for its ability to play 4K video content.
"Enjoy stunning 4K Ultra HD streaming at up to 60fps. Experience the vivid, lifelike colours and exceptional clarity of Dolby Vision, HDR 10, HLG, and HDR10+. Feel scenes come to life with immersive Dolby Atmos audio when connected to compatible home audio systems."
With plenty of 4K content available on Netflix and Amazon Prime Video, you'll have no shortage of things to watch in beautiful and stunning ultra HD resolution. YouTube, although without its own native app, can also stream 4K video as well. You'll just be directed to Amazon's Silk web browser or Firefox to do so.

Final Thoughts
For such a feature rich device that includes class leading video support and works exactly how a streaming stick should, this in my opinion, is one of the best value devices out right now.
If you're looking for an affordable streaming device to add to your TV, the new Fire TV Stick 4K should not be overlooked. It's a great value at its list price of $69.99 and was recently on sale for as low as $49.99 during Black Friday.
Setup a RedFlagDeals Deal Alert for "Fire Stick" and you'll be notified as soon as a deal appears on our website.