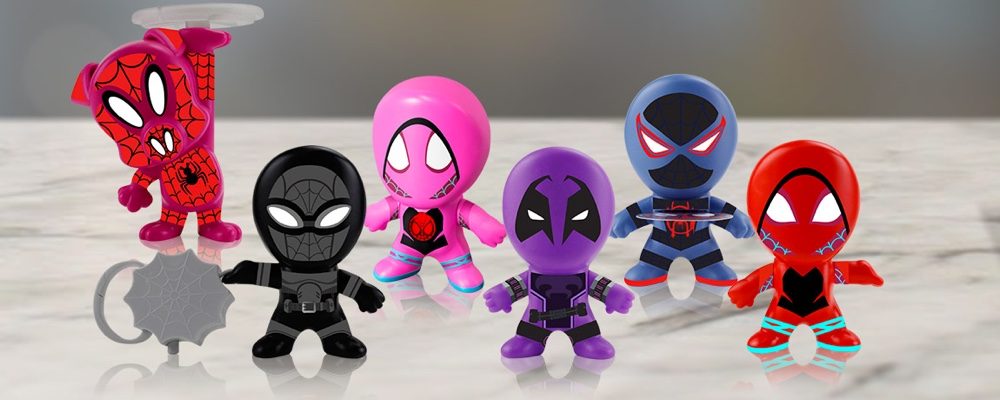 Spider-Man: Into the Spider-Verse Happy Meal Toys Arrive At McDonald's Canada (December 2018)
By
Thomas Kenzaki
December 18, 2018
Swing into a McDonald's Canada restaurant location this month and you'll get a nice surprise with your Happy Meal. Spider-Man: Into the Spider-Verse Happy Meal toys have arrived and fans of the hit movie will want to collect the entire set.
Spider-Man: Into the Spider-Verse hit theatres earlier this month and has been a huge hit receiving a 97% fresh score on Rotten Tomatoes and a solid 8.8/10 on IMDb. Called the best Spider-Man movie ever by multiple critics, it's no surprise to see this set being released in both Canada and the US.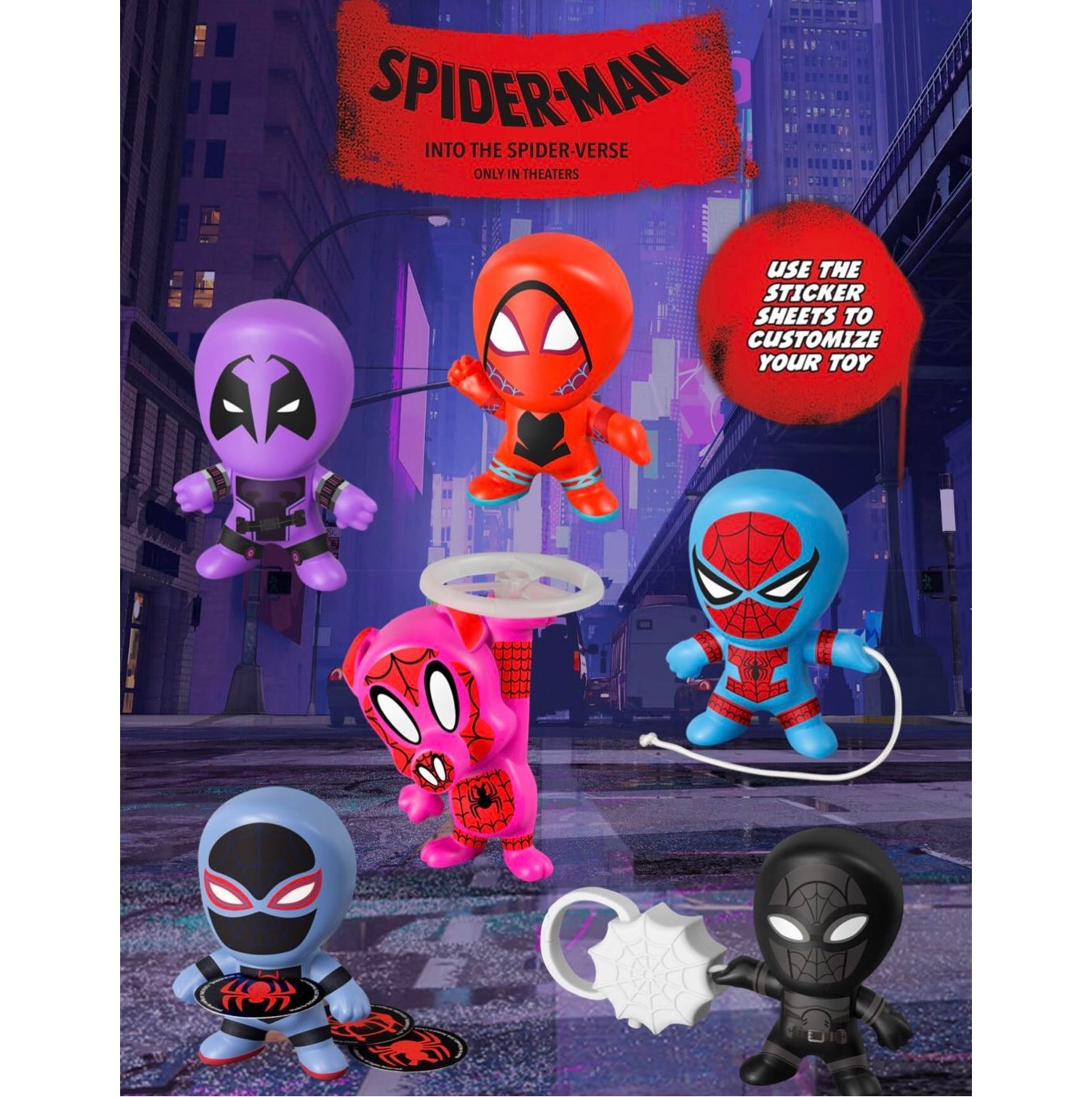 There are 6 toys in total so it shouldn't take too long to collect them all.
Spider-Gwen/Spider-man
Miles Morales/Spider-man
Spider-Gwen/Prowler
Spider-Ham/Spider-man Noir
Miles Morales/SP//dr
Spider-Ham
One toy is included with each Happy Meal and most restaurant locations will let you buy them separately should you not want the actual Happy Meal. The typical run of each toy set is about one month so make sure you head out early if you want to collect them all.
Let us know in the comments below what you think about this months new set.