Loblaw Launches New PC Insiders Paid Loyalty Program Across Canada
By
Thomas Kenzaki
December 9, 2018
Grocery giant Loblaw Companies Ltd. has just launched a brand new paid loyalty program across Canada called PC Insiders. Looking to build off of the success of their widely popular PC Optimum program, Loblaw hopes to attract new shoppers and incentivize subscribers to spend more of their money in their stores by offering point bonuses, discounts, freebies and more.
PC Insiders was launched as a pilot program late last year and was targeted towards select President's Choice Financial Mastercard customers. As word of mouth spread about the program, it quickly gained popularity and even grew to the point where users were being waitlisted.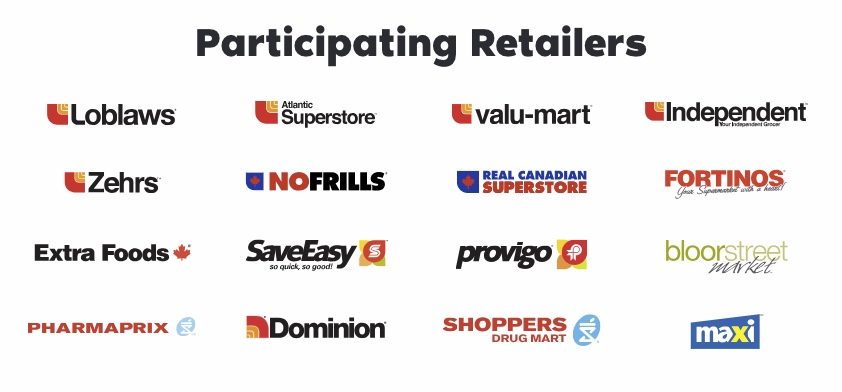 The wait is now over as Loblaw has opened up the program to all of its 16 million PC Optimum members. Starting today you'll be able to sign up for the $9.99 per month or $99 per year subscription and enjoy all of these benefits:
Free PC Express e-commerce grocery pickup (worth up to $260 annually for a weekly shopper)
Free shipping from shoppersdrugmart.ca and joefresh.com (worth up to $92 annually for a monthly shopper)
An extra 20% back in PC Optimum points on all brands of baby diapers and formula
An extra 20% back in PC Optimum points on all purchases of PC Organics products, PC Black Label Collection products, Joe Fresh products including those from joefresh.com*, and luxury beauty items purchased online at shoppersdrugmart.ca
A surprise home-delivered box of our favourite curated President's Choice items (annual subscribers only)
A $99 travel credit annually, for eligible PC travel services bookings (annual subscribers only)
Exclusive access to PC Insiders Collection must try items (annual subscribers only)
Is It Worth It?
Whether or not the extra benefits are worth the subscription costs will depend on your individual shopping style. Parents with small children, fans of President's Choice organics and Black Label, and Joe Fresh shoppers benefit the most, in my opinion, as an extra 20% back in PC Optimum points can quickly add up.
The free PC Express grocery pickup is a nice addition as typical fees range from $3-5 per order. For comparative purposes, Walmart offers free grocery pickup, so this alone won't likely sway Walmart shoppers away but is a nice perk nonetheless.

Free shipping at shoppersdrugmart.ca and joefresh.com without a minimum spend is another good perk, with Joe Fresh being the more useful of the two (until Shoppers Drug Mart starts selling more than just beauty products online).
Besides being cheaper (the equivalent of getting 2-months free), the annual subscription option does include 2 other great benefits. You'll receive a $99 travel credit for eligible PC Travel services bookings, which if used, basically covers the cost of the annual subscription to PC Insiders.
The other benefit is that you'll receive a surprise home-delivered box of favourite curated President's Choice items. When you get the box and what exactly you'll receive is unknown but if it's anything like what subscribers were receiving during the pilot program, it'll be pretty decent.
Nicer than I expected for #PCInsiders sample box @PresChoice pic.twitter.com/77idKZDwSs

— Genevieve (@genmm28) June 29, 2018
Those on the fence about which subscription to take should probably start out on the monthly plan and then switch to yearly if they determine it to be a good fit. Loblaw released the following statement regarding the benefits users have received during the pilot program.
"Over the last year, initial PC Insiders members have on average received benefits that are more than twice the value of the subscription costs, with some earning many times the price."
Will you be giving the new PC Insiders paid subscription program a try? Let us know in the comments below.