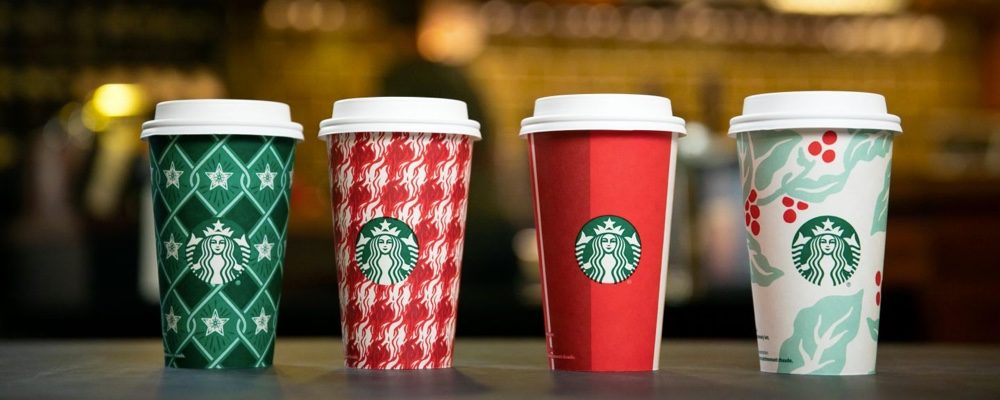 Starbucks Holiday Drinks Are Back Along With New Red Cup Designs
By
Thomas Kenzaki
November 1, 2018
Now that pesky Halloween is behind us, businesses are full steam ahead into the holiday season. Starbucks is one of the first out of the gate by releasing their delicious and addictive holiday drinks and also introducing a new twist to their famous Red Cups.
Starting November 2nd you'll be able to once again enjoy delicious holiday drinks such as the Caramel Brulée Latte, Peppermint Mocha, and Eggnog Latte. These winter favourites will surely put you into the spirit of the season and give you a nice caffeine buzz or sugar high.
Hop on over to Starbucks on November 2nd for a holiday drink!
In addition to the holiday drinks, Starbucks is also changing up their traditional Red Cup design. Instead of just one specially designed cup, this year we have 4! Each design adds a unique festive touch and gives you even more options to curate your social media feeds with.
Starbucks is also kicking off the holiday season with a special promotion. The first 50 customers who buy a holiday drink on November 2nd will receive a free reusable Red Cup. For more details on that you can view our front page post here.
We expect that McDonald's and Tim Hortons special holiday cups will be soon to follow. Are you a fan of Starbucks holiday drinks? Let us know in the comments below.