Apple Announces New iPad Pro, MacBook Air, and Mac Mini Models
By
Thomas Kenzaki
October 31, 2018
Whether you love them or hate them, Apple events are always big news and usually provide great insight on upcoming products. Today was no different as Apple revealed new versions of their popular iPad Pro, MacBook Air, and Mac mini models. You can watch the full event here.
iPad Pro
Rumours had been swirling about updates to the iPad lineup which also included a possible new design unlike any iPad before it. Today Apple revealed two new iPad Pro models: an 11" and 12.9" version with new slim bezels and Face ID.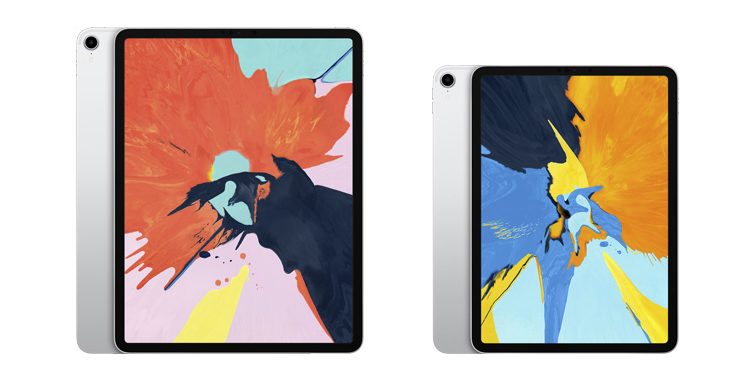 The 11" iPad Pro replaces the previous 10.5" model and the 12.9" model remains the same size as its predecessor. Both new iPad Pro models come in at a ridiculously thin 5.9mm thickness which makes them the thinnest iPads ever released.
Customers choosing to upgrade to the new iPad Pros will also enjoy the usual updates in features including increased performance (thanks to the new A12X Bionic chip), a liquid retina display, and the addition of Face ID technology.
The 11" iPad Pro starts at $999 for the WiFi version with 64GB storage and the 12.9" iPad Pro starts at $1249 for the WiFi version with 64GB storage. Pre-orders for both are live today and both have a release date of November 7th.
MacBook Air
One of the biggest complaints users of the previous MacBook Air had was the low resolution display. Today Apple finally gave customers what they wanted, a beautiful new retina display.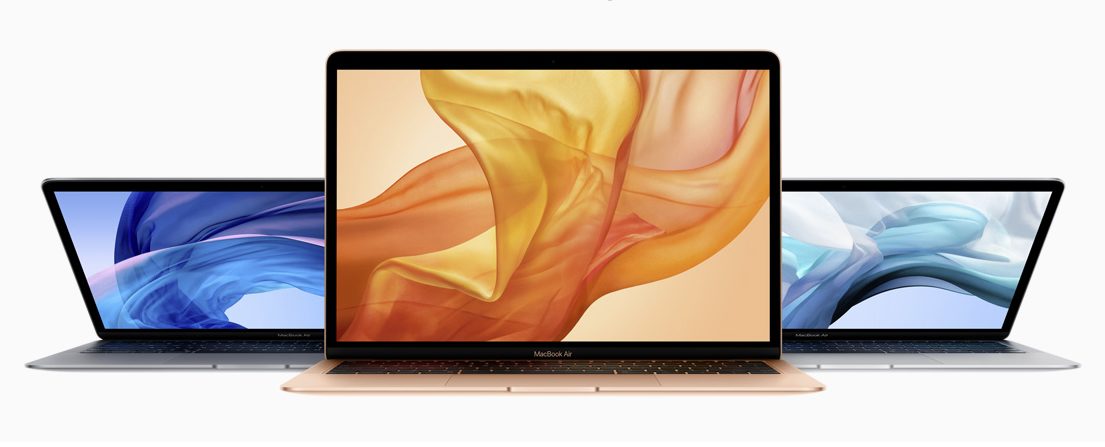 The MacBook Air is available in 3 colours (gold, silver, and space gray) and has the same 13.3" display size as before. It features an 8th generation Intel Core i5 CPU with integrated UHD graphics, up to 16gb of memory, a SSD of up to 1.5TB capacity and the bezels are also smaller (I'm starting to see a trend here). A nice upgrade over the previous model MacBook Air. Another great new feature is the addition of Touch ID.
The new MacBook Air starts at $1,499 for the base 1.6GHz dual‑core model with 8GB of memory and a 128GB SSD. You can pre-order yours today ahead of their official release date of November 7th.
Mac mini
Apple's small form factor computer gets a much needed update. The Mac mini last saw an update in 2014. It has been so long since a refresh that people were wondering if they'd ever see a new model in the Mac mini series.

The new Mac mini does a lot to modernize itself including using 8th generation 6‑core and quad‑core processors, up to 64GB of faster DDR4 memory, faster and larger SSD storage of up to 2TB, and also the addition of Thunderbolt 3 (USB-C), HDMI 2.0 and available 10Gb ethernet.
With its refreshed internals, the new Mac mini is now able to take on almost any task from general computing, use as a HTPC, and even industrial-grade tasks. It remains a great option for those with limited space or wanting a minimalist setup and use of their own choice of monitor(s).
The new Mac mini starts at $999 for the base 3.6GHz quad-core model with 8GB of memory and a 128GB SSD. Like the MacBook Air, you can pre-order yours today and it also releases on November 7th.
Final thoughts
It was another solid Apple event with many noteworthy updates to popular model lineups. The iPad Pros new design and spec bump will likely attract new customers and sway users of older iPad models to upgrade as it remains one of the best pro tablet options available.
The MacBook Air and Mac mini updates provide each product a much needed upgrade over their previous versions. Similar Windows based options may provide better specs for the price (when isn't that the case?) but if you're a fan of the Apple/Mac ecosystem, these are great new options to have.
While we didn't get the updated AirPod 2's we were hoping for or news on the long overdue AirPower wireless charging pad, I'm still excited to try out all of the new products that did get announced.